Have you looked at your wardrobe lately? What do you have the most? Maybe it's a pair of denim pants, socks, or polos and blouses or even a jackets? I bet you would agree with me that most of us have t-shirts in our closet, whether we used it as home wear or as an undershirt over a formal blazer or jacket. Whatever that maybe, we are in agreement that most of us have shirts that well, are sometimes plain and not stylist. Do you want to have an uber fashionable shirt without looking too casual? Or do you go for a glam look, guy-next-door aura, a sexy siren or a simply pretty apperance? Tshirt Factory Outlet has it all for you.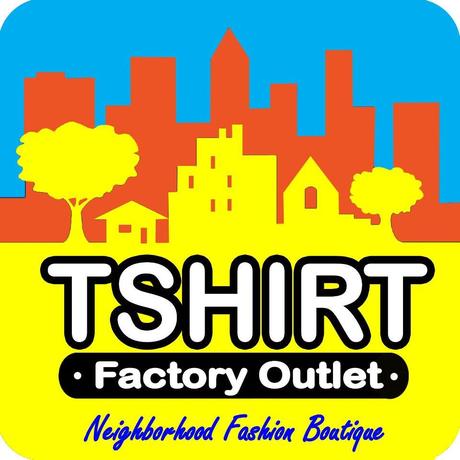 The hippest, most fashion forward, super stylish and definitely comfortable shirt company is what to watch out for this 2013. Aside from providing sufficient comfort, their shirts are uniquely design, specially manufactured, and definitely a stand-out. 

Their 

imported shirts

 are making waves in the casual clothing industry today.
Never can you find someone wearing this style that is why I was so excited to wear two of their rock and summer inspired shirts: 

Tapout

 and 

Hollister

. Thanks to Tshirt Factory outlet for giving me the opportunity to feature your stylish yet very 

affordable

 shirts. They also have apparel men's, ladies, kids, infants, plus sizes, underwear for adults and kids, all within your reach.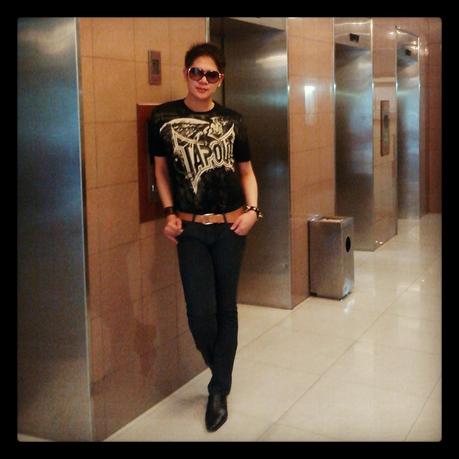 The Tapout shirt is the coolest thing I wore as a fashion blogger. The ecclectic and rockish design gives it a more masculine and hip vibe like the one you wear when you want to go rebellious. This look is not common for me. Matched with that brown leather belt and some skinny denims and black boots, this shirt does not need any necklace to look fab! Its design is just as urban and modern as it is!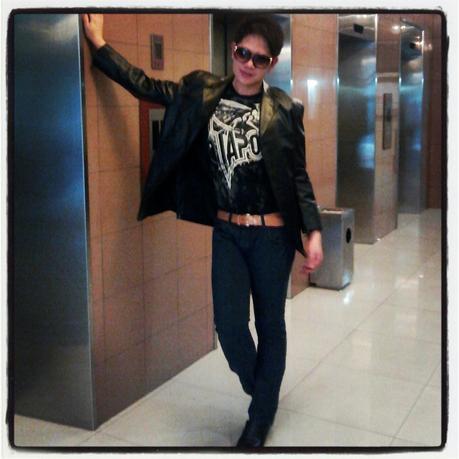 What I did to make it more fabulous is wear it with a black leather jacket  to give it a more vibrant appeal. Check out how I wear the shirt, would you agree it's just simply cool without trying too much? There is no other pair of pants that can be matched here...only skinny or fitted denims...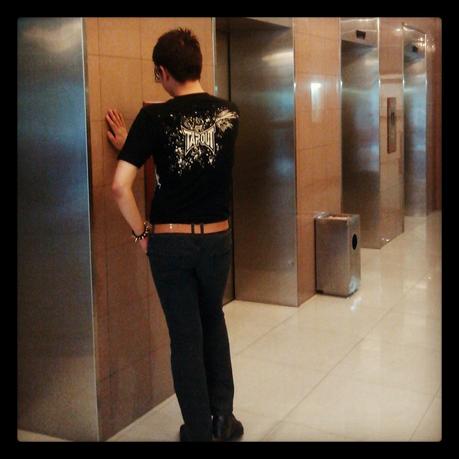 Just look at the tribal, enigmatic design of Tapout at the back of this shirt...Isn't this interestingly cute? You look good in front and more so at the back....Two ways though: if you want to flaunt the front details, no need of a jacket otherwise,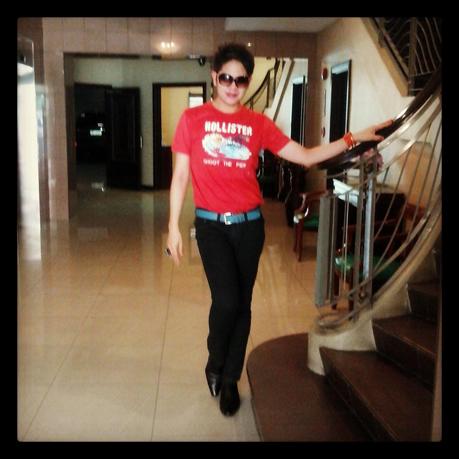 The red-orange shirt that made my day last Sunday. This stylish design of Hollister shirt is what stands out aside from its sexy color. With a black fitted pants and some blue belt and orange spiked cuff, this shirt is something to wear if you are hoping for a day off at the mall, walking down the beach going to the market or even making your way into the Divisoria or Baclaran stalls to shop. 
TSHIRT FACTORY OUTLET is your neighborhood fashion boutique...No need to go anywhere to buy that perfect shirt. for orders, you may want to visit their store or call them and/or email at:
6th Floor Cityland Herrera Tower, Rufino St. (formerly Herrera St.), Corner Valero St., Salcedo Village, Makati City, Philippines
For
(M) +63 922 6842255
(E) [email protected] / [email protected]