Last weekend, The Makeup Show LA took over the California Market Center, as over 4,000 attendees showed up to shop insane deals, rub elbows with their favorite artists and learn a few new tricks. I attended on Saturday and I definitely feel like this was The Makeup Show LA's best year yet!
One of my favorite things about this show in particular, was that the retailers were pretty much the "cream of the crop." It was as if  The Makeup Show selectively handpicked the companies that attended, rather giving anyone with glitter decals a booth

Another thing that struck me, was that the crowd
actually
seemed to consist of working professionals (for the most part). I didn't find myself elbowing through a sea of 18 year olds wearing blue and green eyeshadow up to their brow bones, in order to check out the new Lip Tars.. I even saw Billy B walking around doing a little bit of shopping, while being mobbed by fans lol.
The Keynote Speakers were the highlight of my day! The artists that spoke this year are some of my favorite makeup artists, Being able to listen to their stories and watch them demo a look was a really cool experience.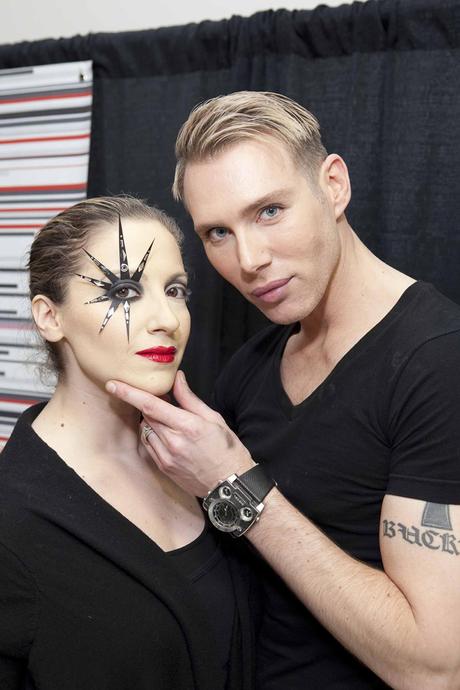 Kristopher Buckle
Being a huge Kristofer Buckle fan, I made sure to get there early for his talk. He was extremely engaging, funny and so generous with the information he gave us. He showed an impressive slideshow and video reel of his work and even recreated a look from Christina Aguilera's Not Myself Tonight music video! He shared several of his tips, favorite products and gave us the scoop on what he used to create Christina's custom lashes not only in the Not Myself music video, but for Burlesque as well!
Three Tips From Kristofer:
1. Kristofer uses LipSense lip colors because they "do not budge." He used them on tour with Mariah Carey and regularly with Christina Aguilera.
2. The red lip in Christina Aguilera's Candy Man video is MAC's Ruby Woo lipstick.
3. Several of the products he used on Christina in Not Myself Tonight include Dermacolor foundation, black La Femme eyeshadow, Maybelline Great Lash mascara, MAC's cherry lipliner. The eye spikes are cardboard with Swarovski crystals glued on!
Follow Kristofer on Twitter @heavyglam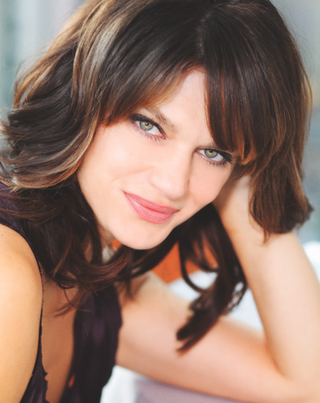 Pati Dubroff
After Kristofer Buckle, Pati Dubroff spoke before running off to prep some clients for the Academy Awards! Pati was extremely inspirational, she was so humble and down to earth. Pati's style is very natural, and it was interesting to contrast her work with Kristofer's. Their styles are so different, yet they both are among the top celebrity artists working today.
Three Tips From Pati:
1. Pati prefers to use natural products when she can. She loves Clark's Botanicals for skincare.
2. Her go-to loose powder is Sensai-Kanebo. (Which she uses very sparingly!)
3.  Pati loves using a Duo Fibre (or skunk brush) for foundation. She loves the airflow through the brush and says it "whips" the foundation onto the skin.
Follow Pati on Twitter @PatiPREMA
Be Sure to Check Out:
The Makeup Show New York
The Makeup Show Chicago
The Makeup Show Europe