Last night, Marc Jacobs threw a launch party for his new beauty line in Marc by Marc Jacobs store at the Caesar's Palace Forum Shops. I had the opportunity to stop by the event and finally catch a glimpse of the makeup line I've been dying to test out!
It was also a pleasant surprise to see Marc himself stop by!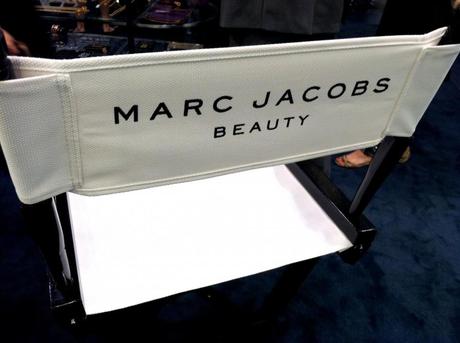 The packaging is cute. I didn't love it at first, but it's growing on me and I for some reason, I feel like it fits. Rounded, little bubbly products filled the cosmetic shelves.
I was immediately drawn to the Lust For Lacquer Lip Vinyl. There are two formulas, sheer and full. I love the full coverage ones! The colors are lovely. I also liked the Magic Marc'er Precision Pen Eyeliner. The blushes look gorgeous in the pans but I couldn't get a huge color payoff. I'm definitely going to re-visit these when I get the chance to play with the line a little more in depth.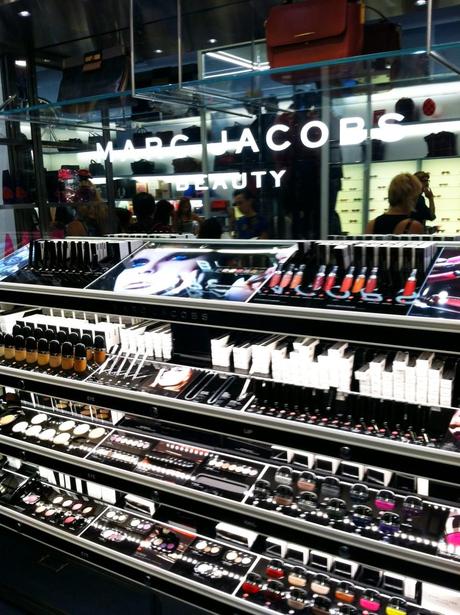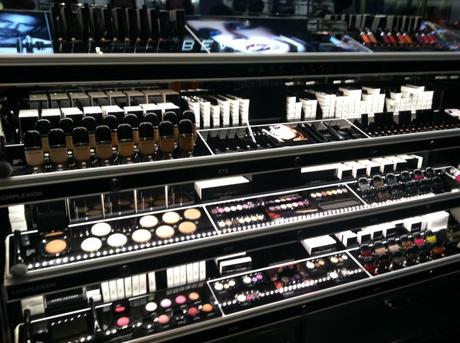 Makeup artists gave complimentary makeovers using the products.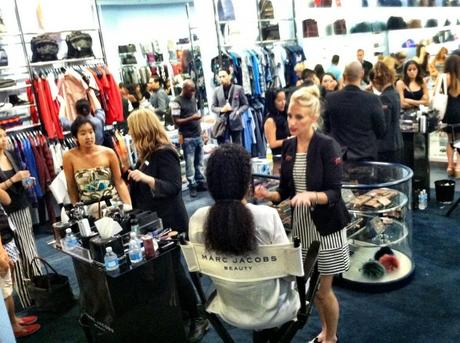 What do you think? Are you going to try Marc Jacobs Beauty? 
If you enjoyed this post, make sure you subscribe to my RSS feed!