At the OCC's Fragmented Alice launch party last week, one of their artists mentioned that Obsessive Compulsive Cosmetics do no see their products as "makeup," but more of an art medium. So it makes sense that they'd team up with renowned Symbolist painter, Gail Potocki in a perfect fusion between artist and.. well, artist.
Attendees of the party were not only lucky enough to get a sneak peek into the new makeup collection but we were among the first to view Gail Potocki's latest series of paintings, her beautiful take on Alice in Wonderland.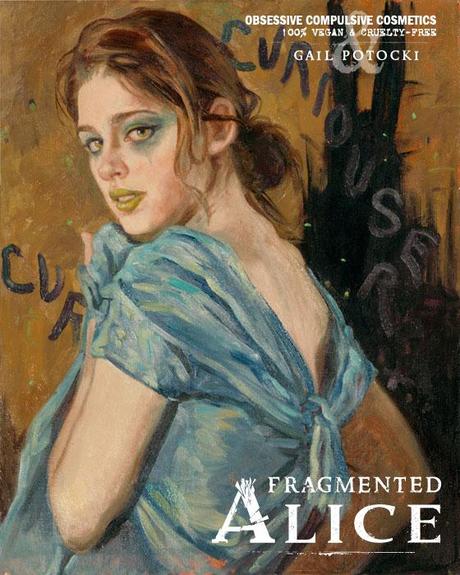 "Fragmented", Oil on linen. Gail Potocki 2013
OCC Cosmetics created the Fragmented Alice collection based off Gail Potocki's series, and in turn Potocki added one last painting inspired by the line. During the party, Potocki spoke a little about the collaboration stating:
"I'm thrilled with how Obsessive Compulsive Cosmetics translated my work into the collection. The colors are a great balance between psychedelic and haunting. This collection is a unique way for others to physically inhabit the universe of'Fragmented Alice'."
She also mentioned that she wishes she could reproduce the beautiful duo-chrome finishes of OCC's collection.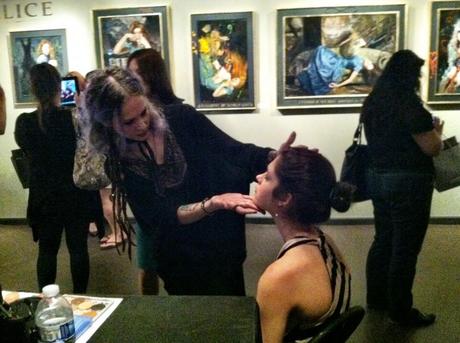 Lead artist, Courtney Tichman demoed the products on the actual model of Potocki's paintings.
Check out the full Fragmented Alice collection: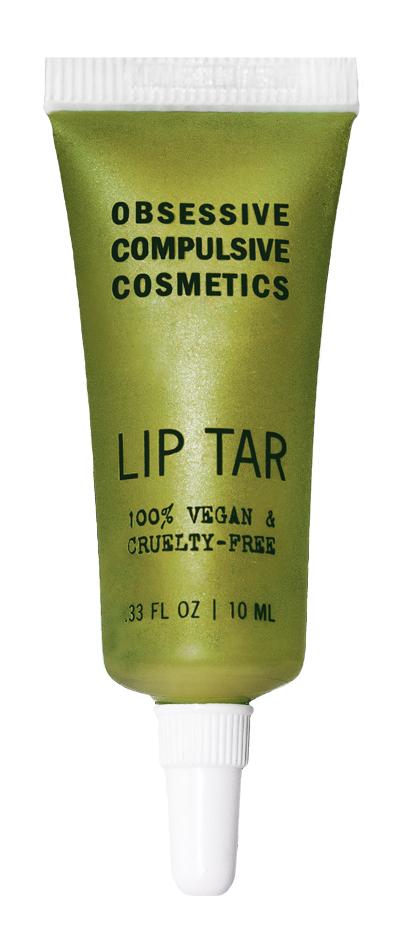 LIP TAR: METALLIC+STAINED GLOSS  ($18.00)
Fragmented: 
Acid Green, Gold-Laced Metallic

LOOSE COLOUR CONCENTRATE  ($14.00)
Inflicted: 
Patinaed Pink Opal
Curved Sky: 
Icy White/Iridescent Blue-Violet
NEVAR: 
Dirty Golden Olive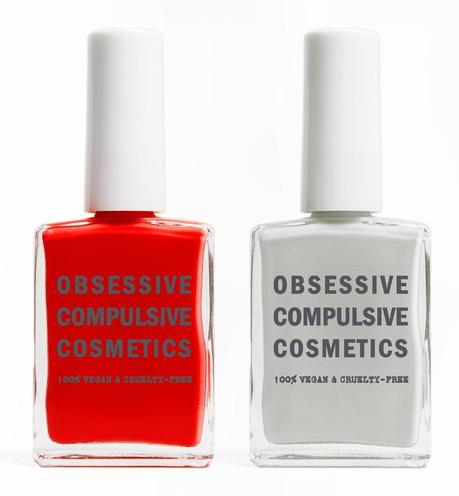 NAIL LACQUER  ($10.00)
Severed: 
Bright Crimson (Creme)
Gryphon: 
Cement Grey (Creme)
If you enjoyed this post, make sure you subscribe to my RSS feed!