Last weekend we took a train ride to Kalk Bay for lunch. We ended up at our favourite fish 'n chips spot, The Lucky Fish. It's a fancier version of the regular fisheries, with ciabatta rolls and florentines (from their own bakery) and prawn samoosas. I don't think I need to explain how delicious it was, take a look at the pics!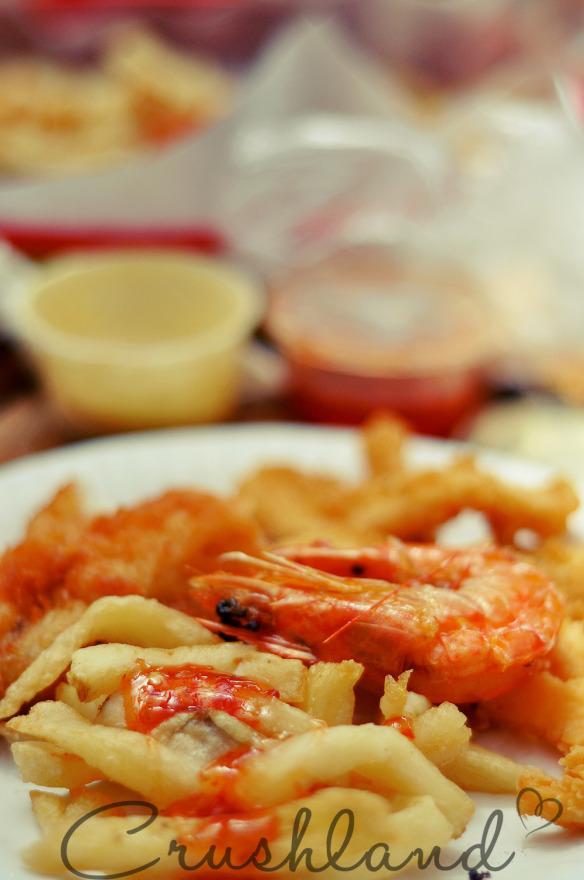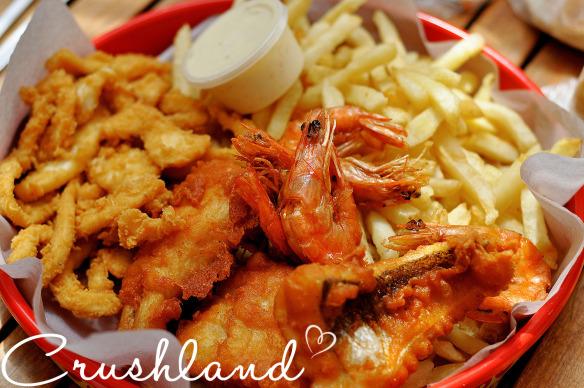 The Lucky Fish Platter: Prawns, calamari, fish and chips.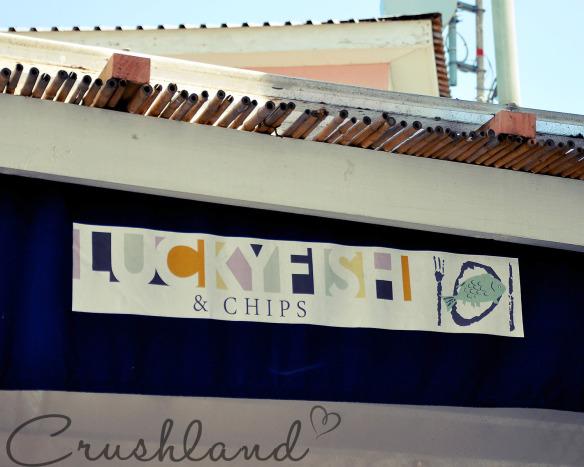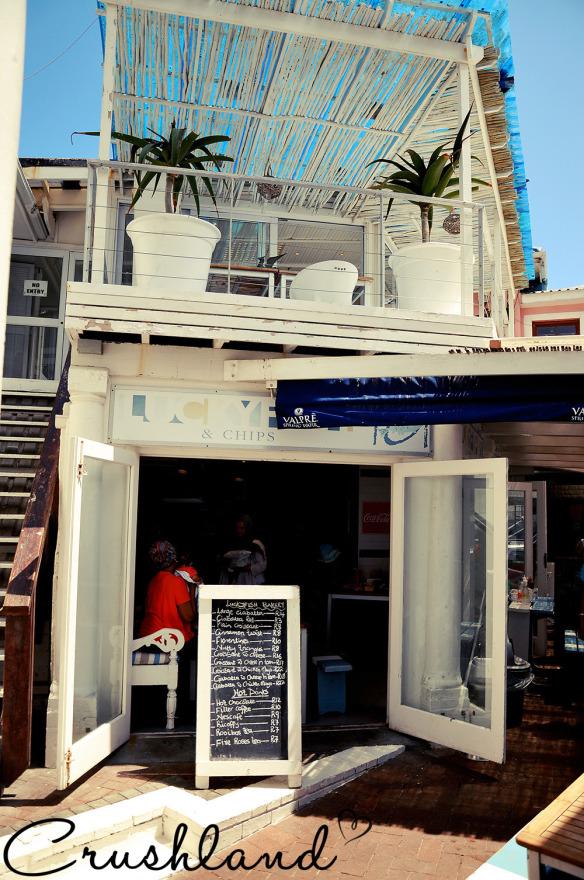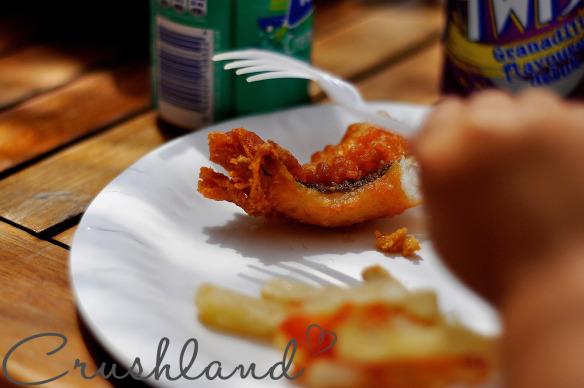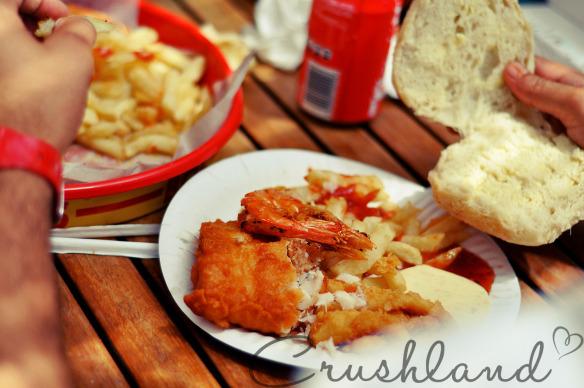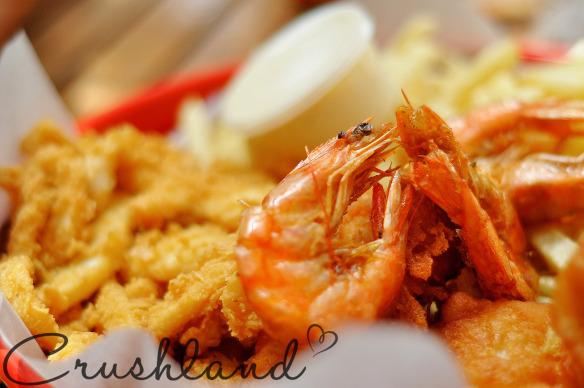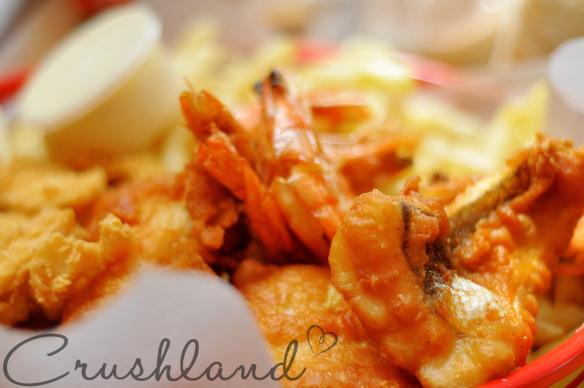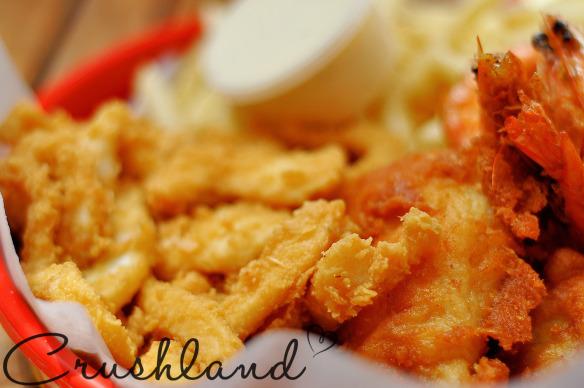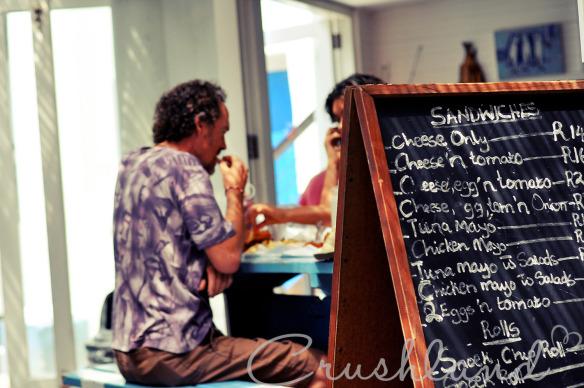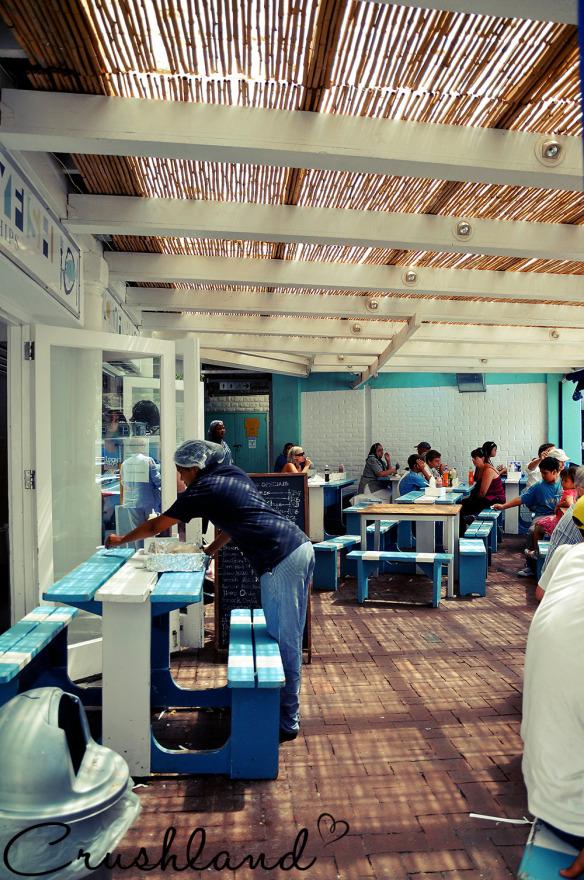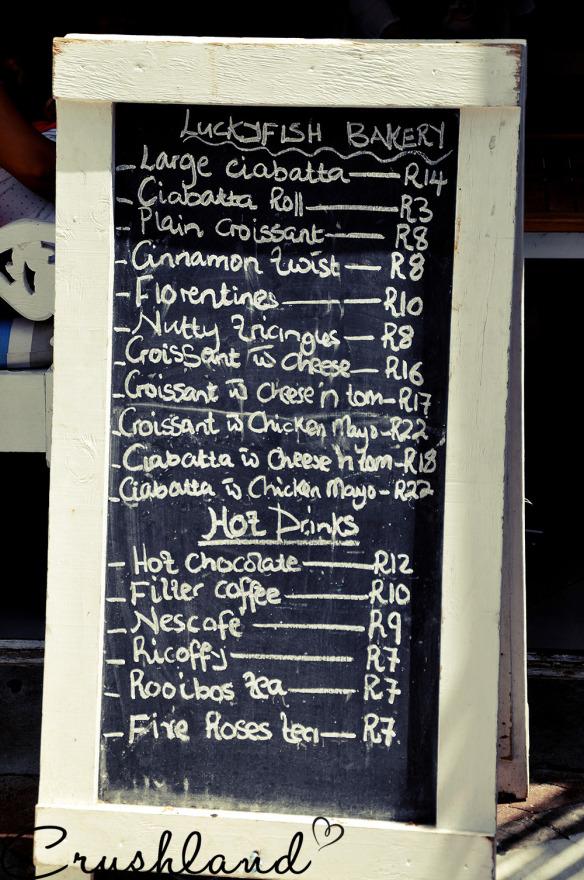 A fancy fish 'n chips shop!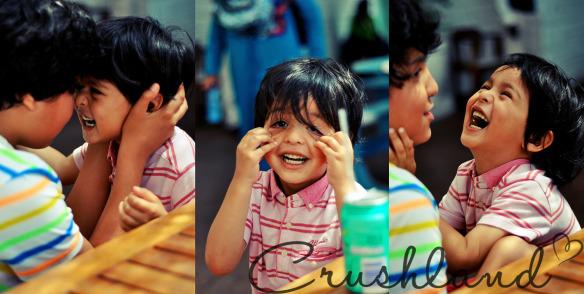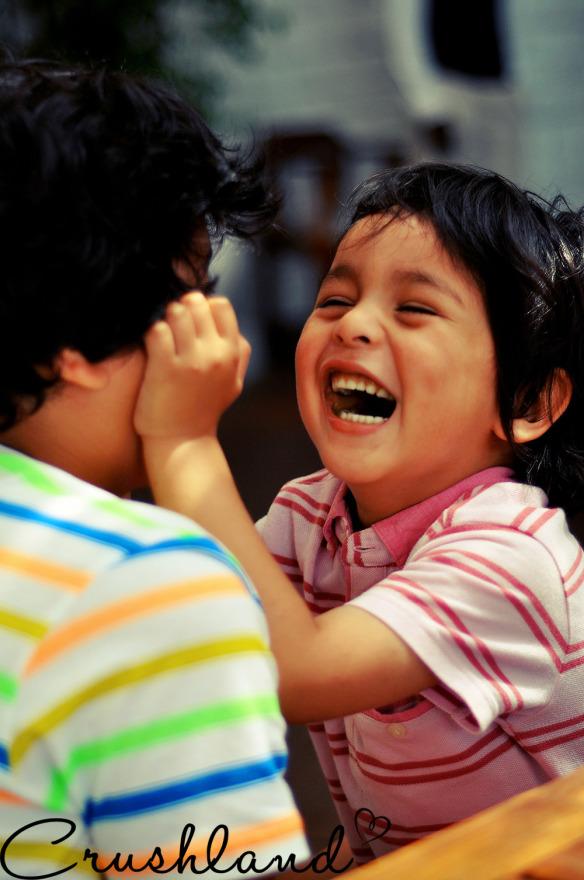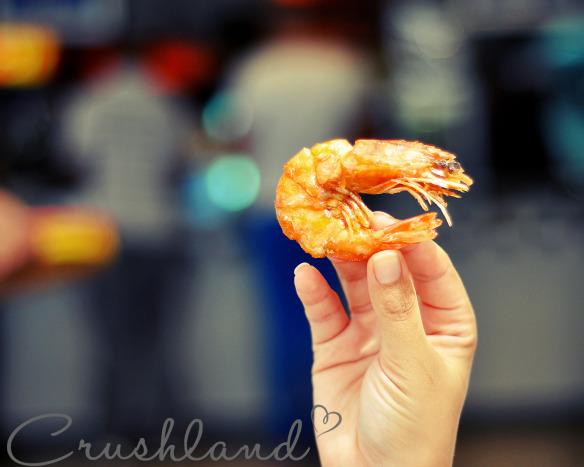 Some pics of Kalk Bay we took as we walked off our deep-fried lunch: