If you are planning a trip to Copenhagen, Denmark there are a few things you should know!  The first is that the city is expensive, the second is that it is incredibly beautiful with many things to see, do and eat and the third is that it is a PERFECT CITY TO VISIT with kids and!
The last thing you should know is that almost every museum in the city is CLOSED ON MONDAY!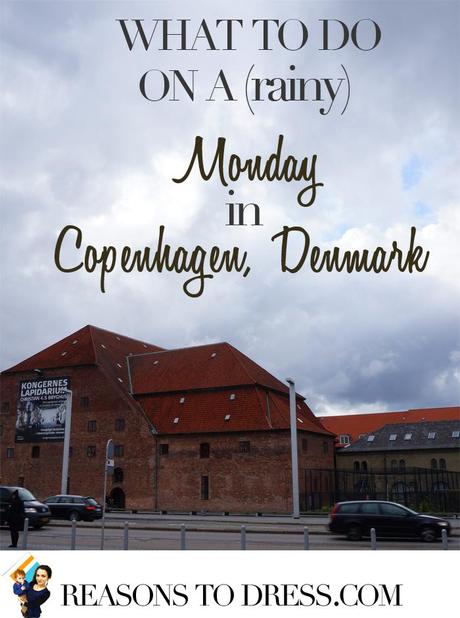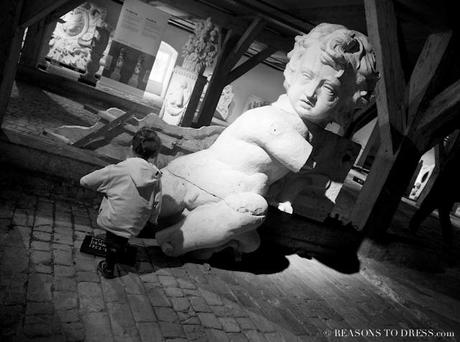 Copenhagen on a (rainy) Monday
It rains in Copenhagen.  When I was there in mid-August we got a little bit of rain every day, a little bit of sun every day and a little bit of chilly wind every day.  You'll want to be prepared for the weather, and I've discussed what to pack on your trip here!  Aside from that, you'll want to have a plan on where you are going!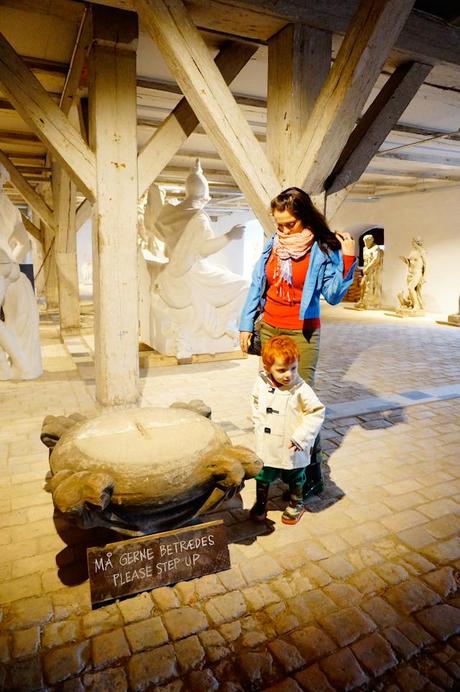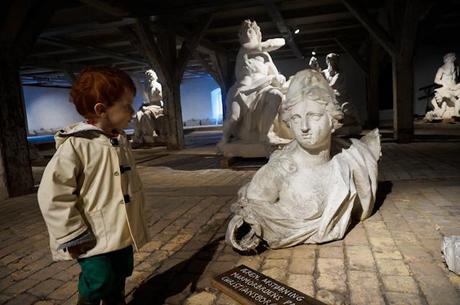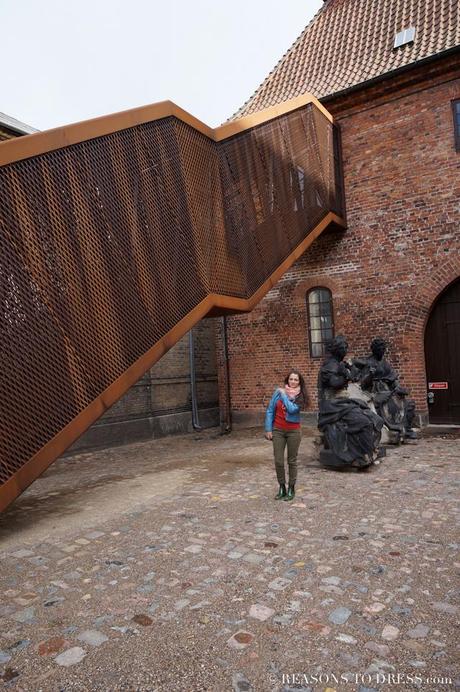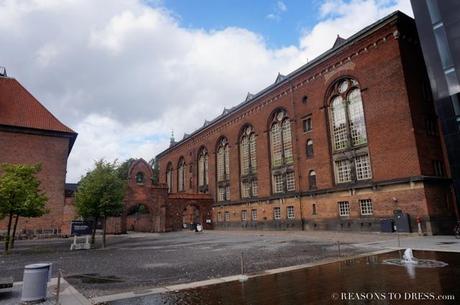 >>To see the details of what I wore on this wet Monday and how to survive two weeks of travel dressing with just a carry-on see this post!<<
Rain means museums, art galleries, science centres and any other indoor activities to get the most out of your stay.  We headed to one of the many museums that were free with our tourist card only to find that IT WAS CLOSED.  Actually ALL MUSEUMS WERE CLOSED ON MONDAY in Copenhagen….well almost!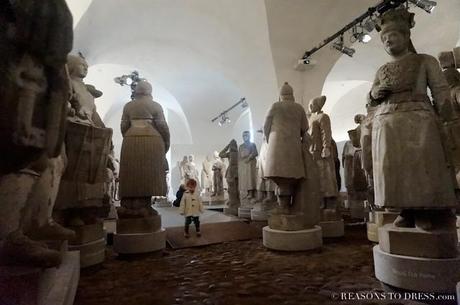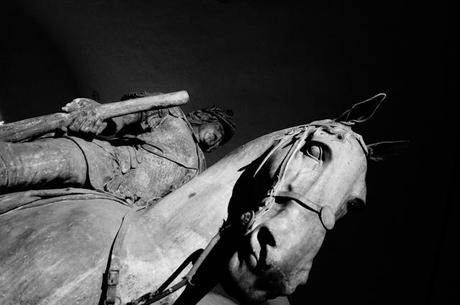 Luck and chance brought us to the incredible Lapidarium in Christian the 4th's Brewhouse!
The Lapidarium of Kings
In Latin "Lapis" is the word for stones, so a Lapidarium is a collection of stones.  This is much more that a simple collection of stones, however!  It is a collection of over 300 sculptures and architectural fragments that have been replaced over the years from Danish Palaces, gardens and Squares.  Think of it as a statue graveyard!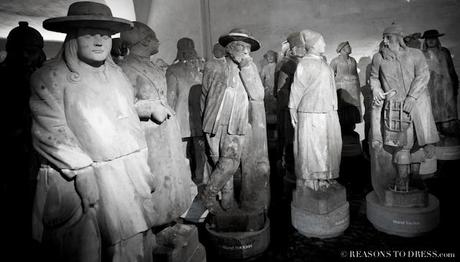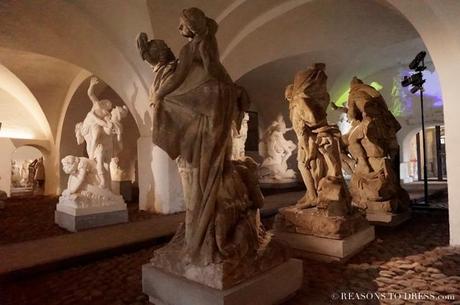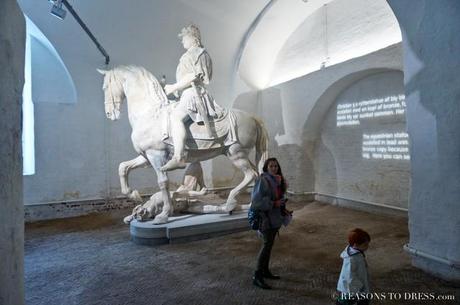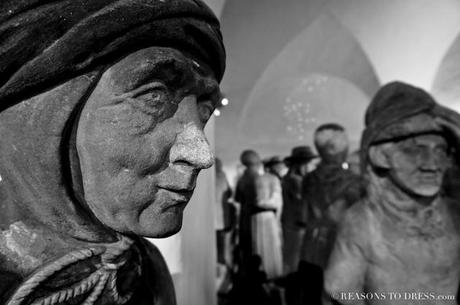 An eerily beautiful experience, you can wander through these immense sculptures and even touch a few!  The collection is housed in Christian the IV's brewhouse.  Once a military bastian it was then converted into a brewhouse to make beer for the King's soldiers.
The collection is housed on two levels and I really recommend you use the CODE that is on your ticket to go up to the second story and view the collection of larger than life cherubs.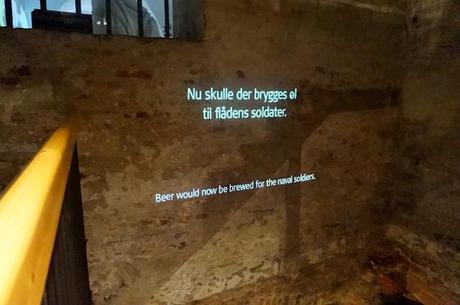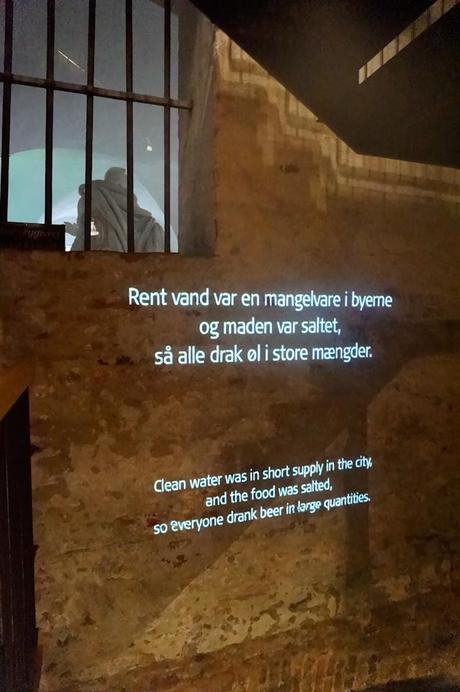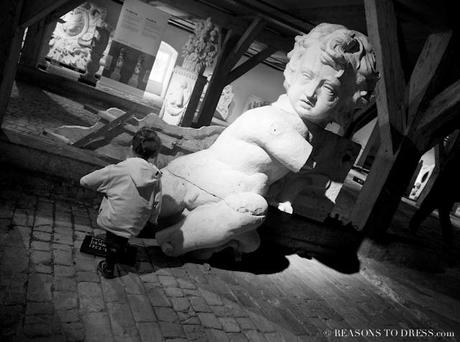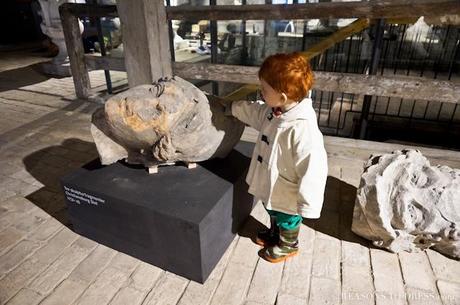 Info
It was only about 7 euro or $8.50 each to enter the Lapidarium which is NOT INCLUDED in the Copenhagen Card.  It is located in the Castle Island just behind the Christiansborg Slot (Christiansborg Palace) that you've seen in this post!
It is easy to miss the entrance, so you may want to ask for directions when you are in the castle island area or look for a big building with the sign "Lapidarium" on it!  This is what the entrance looks like from the outside, you basically go down a hallway and will find the door to the first room (where you can buy tickets) on your right.  There was no line when I went!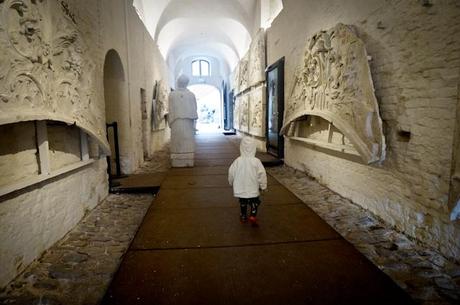 I highly recommend this whole area on a Monday in Copenhagen because you can visit the Black Diamond Royal Library renovation, a cool bio Dome Cafe, the Palace Gardens and then end the day have a walk along the pier to the historic port area.  The perfect combination of indoors (for raining moments) and outdoor (for sunny moments) activities.
I'm not sure if the Lapidarium had a washroom, but you'll find public washroom at the library (can't miss it) across the street!  For more information on hours and a how to get there visit the Lapidarium's website here and there is more info on how to arrive here.
 
View Larger Map