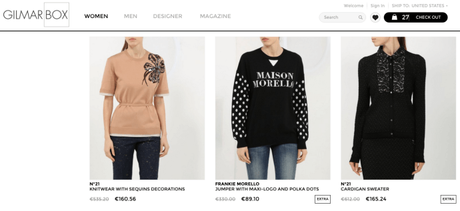 Every single item. I mean EVERY single item on GILMAR BOX suits my aesthetic. It is the embodiment of what I've been trying to do with my wardrobe over the last few years, paring down the overly trendy and cheap items and compensating with high quality, feminine, boss-lady appropriate "pieces", that I can mix and match for years.
Before I get too far deep into this post, let me just say that you may actually want to use this time instead of reading this post to actually visit their online fashion outlet and use code "PLUS50" for an additional 50% off their already marked down items for the next 24 hours!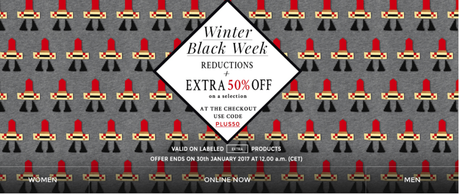 At GILMAR BOX you'll find Italian luxury items at over 75% off, meaning excellent fabric, stitching, craftsmanship and design at prices that are practically on-par with fast fashion brand prices.
Officially in my late - 30s (*gulp*) I just can't bring myself to wear cheap clothes anymore. Don't get me wrong, every now and then I'm still suckered in by a sale item, but I never end up *wearing* it in real life - THAT is the problem! My closet is the first place I turn to when I need to increase my self confidence and I don't think of this as being shallow or vain, I think of it as image management! If marketing has taught me anything it's that image is everything.
This philosophy is goes beyond just making a good first impression, it's about how by investing in my wardrobe I put myself up on a pedestal and take myself seriously so that others do as well. We are what we eat, but we project what we wear.
Over the last few years I've discovered the beauty of real Italian designer outlets, where the luxury brands that produce here offer consumers the chance to buy their older collections directly at a fraction of the regular retail cost.
The problem with these luxury Italian outlets? You need to be in Italy to find them! At least....until now!
GILMAR BOX
GILMAR BOX is the designer outlet online for the GILMAR Group, distributors of luxury Italian brands such as Iceberg, N°21, Fausto Puglisi, Siviglia and Paolo Pecora. The GILMAR Group has their own 45,000-sqm industrial hub and showroom in San Giovanni in Marignano on Italy's Adriatic coast and originally opened in 1985.
All of the designs found on the site are guaranteed new originals from past collections that have been discounted between 30% and 70%! GILMAR BOX offers free shipping for all orders over €250 including international orders and orders are usually received in under a week.
GILMAR BOX features the collections of two brands that I am loving right now for their mix of innovative "classic" sportwear and feisty work wear; N°21 and Iceberg.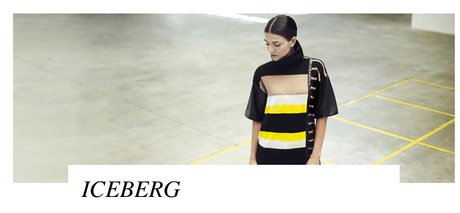 Iceberg
Iceberg debuted on the market in 1974 and set in motion a sportswear transformation. They were the first sportswear brand to incorporate knitwear and you could say they were the first to use celebrity endorsements! Although Iceberg is an Italian brand they are reflective of a very American pop-art aesthetic incorporating graphic prints and bold elements into their designs.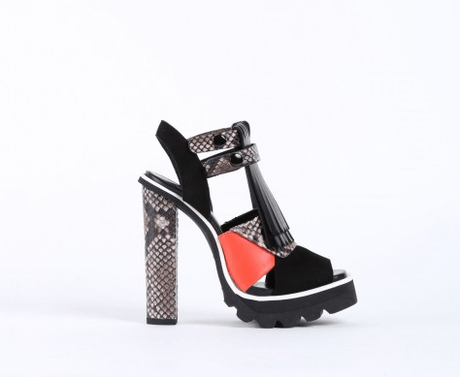 N°21
N°21 (pronounced "Numero Ventuno" in Italian) is the modern and feminine brand designed by Alessandro Dell'Acqua. Each piece is an intelligent and well thought out mix between knitwear and modern textiles and manufacturing. Launched in 2010 with a Winter collection during Milan's Fashion Week, the line has been picked up by Italian and international celebrities and is sold is the most exclusive boutiques in Europe.
Favorite N°21 Pieces Currently on sale at GILMAR BOX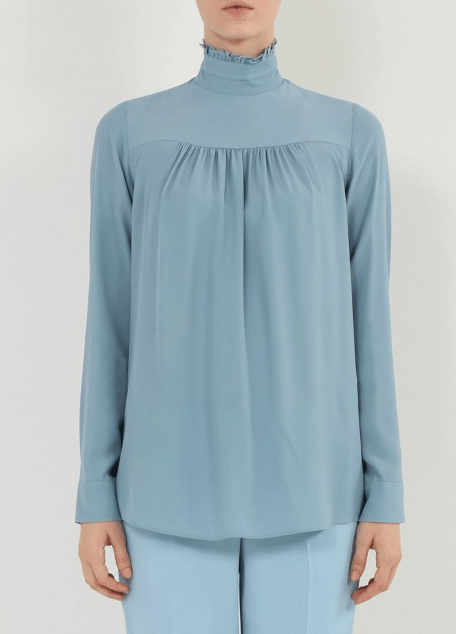 2. Waist belted shirt dress with tulle and petticoat. Retail price €924, currently on sale for €138 using code "PLUS50" - find it here.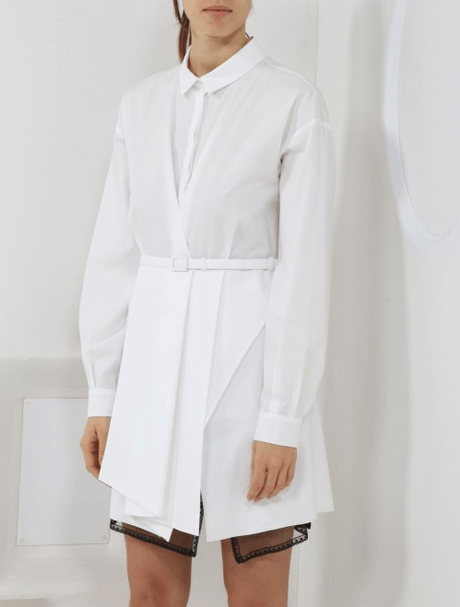 3. Silk blend blouse with ruffled victorian collar. Full retail price €535, currently on sale for €80 using code "PLUS50", found Silk blend blouse with ruffled victorian collar.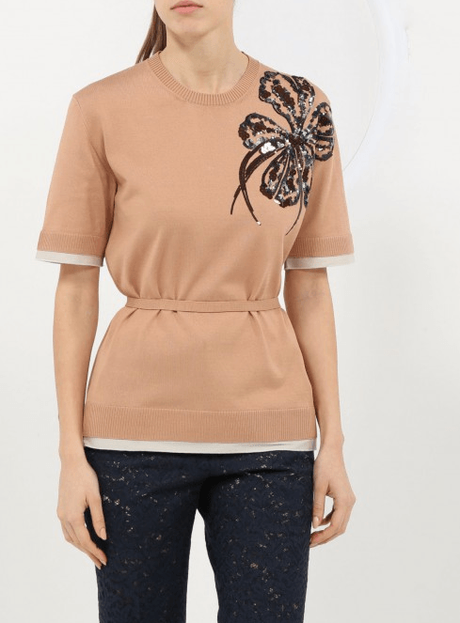 4. My most COVETED ITEM OF THE SALE.... Silk blend blouse with ruffled victorian collar.... swoon! Retails for €6,545 and is on sale for today only using code "PLUS50" for only €760 found Silk blend blouse with ruffled victorian collar!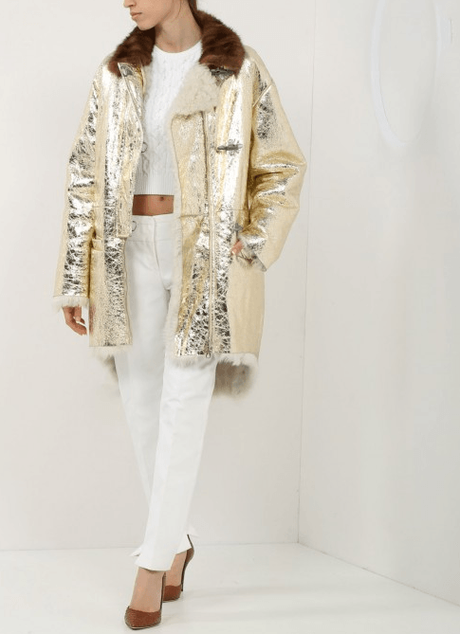 5. Silk blend blouse with ruffled victorian collar. Retails for €2,608 currently on sale using code "PLUS50" for €392.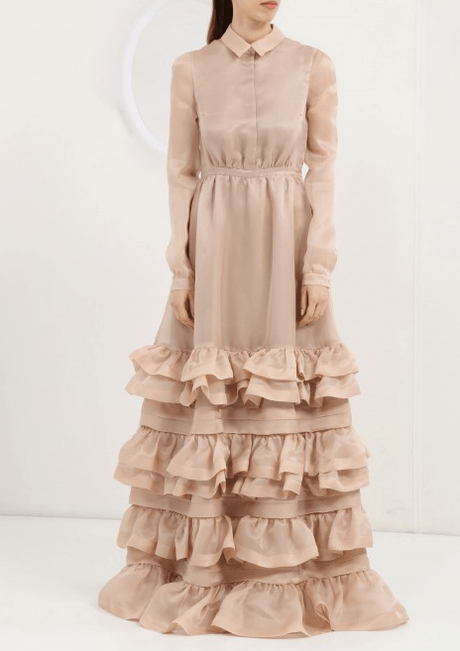 If you've never heard of this online designer outlet, I would love to hear your feedback if you check them out. And of course if you get anything from the sale let me know!