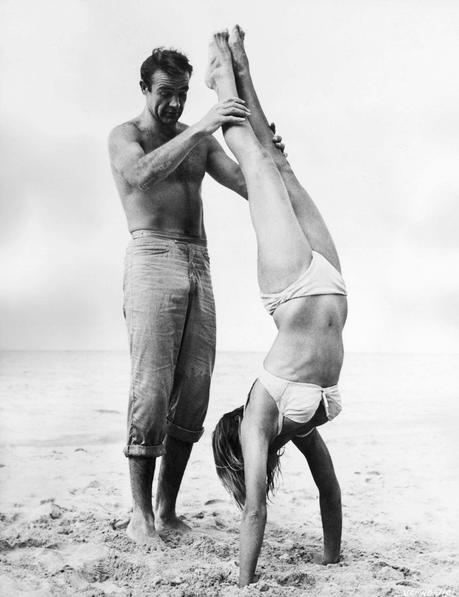 I must be in a rather strange mood to overcome some of the fears I had when I was a child, things I previously couldn't master now somehow seems to evoke an inner voice within me that keeps telling me that I need to give it another try. I gave running a try and now I'm almost ready to do a 5K run. I still haven't grasped the fact that I've come this far. This time I've decided that I am going to take on The Handstand Challenge!
Surely you've done a handstand against a wall at school, I hear you ask. Well I tried, but never succeeded and it didn't make things better that I was afraid of falling over. But that certainly was one of the reasons to why I didn't manage to do a handstand at all. I leave the wise words to Master Yoda: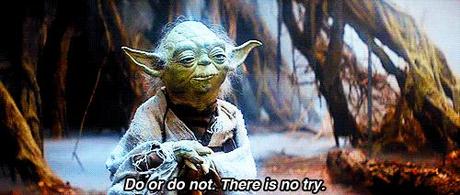 "You must unlearn what you have learned" – Taking on a new challenge is about letting go of all fears and believing that you can do it. When I found an epic step-by-step progression guide by Chris Salvato (handstand Jedi Master) for beginners on how to do a freestand handstand I knew I wanted to give it a tr…*ehem* I wanted to do it!  Whether you're a Star Wars nerd, Padawan, Yoda fangirl or a mortal being, you definitely should read Chris' inspiring and humours post on how to master the art of handstanding.
By practicing for at least 5 minutes a day, I'll be able to do a headstand within a month or two. Being able to spare 5 minutes a day isn't very much when you think of it. The key to succeeding is to systematically and gradually introduce yourself to the handstand, to be upside down, and to rely on your hands to support you. Anyone can do it! I know it's an odd date to start at (I should have started on the 1st of June), but I can't have any excuses. I start The Handstand Challenge today! I'm going to document it as time goes by. It will be fascinating to see my progress and serve as a motivator that I'm getting one step closer to doing a handstand. Here we go Yoda…time work on those fears, my inner core and those weakling arms in order to look super cool while being upside down.
May the force be with me!