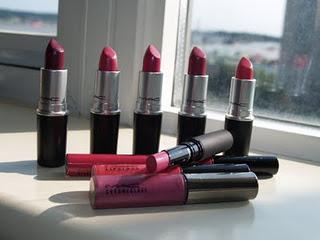 Back row L-R: Rebel, Lickable, Girl About Town, Total Wow, Lustering

In Front: Immodest (resting on top), Scan-Delicious, Just Add Color and Chromeglass

I am completely in love with bright pink lips. Maybe my new fascination with all things fuchsia was brought about by the end of winter, maybe it was getting heavy bangs, but whatever the reason, I just can't get enough! I've got quite a few pink lippies, and am always on the lookout for new shades. Here are the ones I'm reaching for the most lately!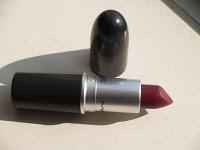 Rebel: Where do I start? This is completely unique and the most stunning lip color I've ever encountered. It's a deep fuchsia with a hint of berry and purple undertones. It can be layered and fades evenly for perfect berry lips.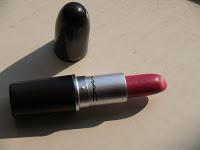 Lickable: Similar to Girl About Town (see below), but not quite as intense and about half a shade lighter. I can get away with wearing this one to work!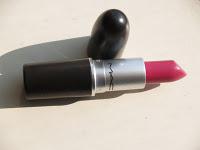 Girl About Town: True bright fuchsia lipstick that really is for the girl about town! This is perfect for that dramatic pop of color for a gray day or a night out.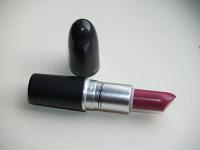 Total Wow: I may have to do a review just of this lipstick, I love it that much! It's a deep fuchsia/berry color in the tube, but because it's a glaze finish, it goes on sheer with a hint of sheen and fades to a beautiful stain. My all-time favorite daytime lip color.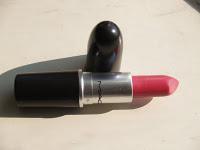 Lustering: This one is a lighter, almost coral-tinged fuchsia. I like it because it's much less garish and can therefore be worn much more easily. I've heard it described in a blog review as "the shy younger sister of Girl About Town." Spot on, I'd say.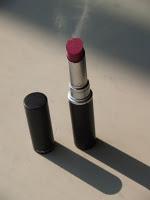 Immodest: Mattene lipstick. Not quite as drying as matte lipsticks, but has a similar finish. It's a brighter, lighter shade of pink than most of the others and is extremely intense due to the formula. It will last for ages, much longer than regular lipstick and show up more strongly. I really wish they had not discontinued these - they're beautiful!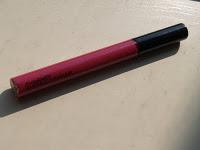 Scan-Delicious: This was part of the Peacocky collection that came out at the end of 2010 and is one of the Kissable glosses. I love this because it's very intensely pigmented, super silky and doesn't leave a sticky feeling like the Lipglasses do.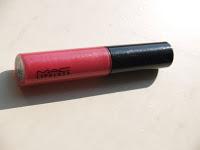 Just Add Color: A Lipglass, this isn't my favorite pink because I'm not a huge fan of the stickiness of the Lipglass formula. If it weren't for that, I would love it. The color is amazing - which is why it made my list despite the Lipglass formula. It is a true bright pink that will definitely make you stand out in a crowd!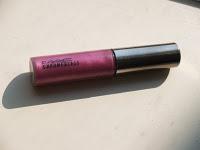 Already Fab!: This one is a Chromeglass, so it's got a nearly metallic finish to it. The applicator sucks, bit I've found that dotting it along my lips and working it in with my finger works wonderfully.
Got any favorite bright pink lippies? Do tell!
Cruelty-Free? Yes - M.A.C. appears on PETA's Cruelty-Free list.