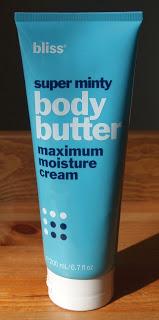 I think I'm in love. I actually found this in Winners, of all random places, and when I smelled it I just couldn't put it down. It's minty, no doubt about that, but not that intense, bitter mint. More of a subtle, sweet mint.I'm guessing there's a bit of vanilla in there too.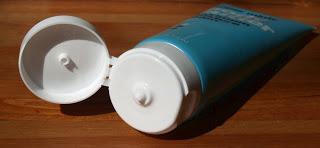 The consistency is thick, since it's a butter. It's a little hard to get out of the tube, but once it's out it melts beautifully into the skin and, surprisingly, doesn't leave as much of a greasy residue as I expected. I love the scent and it lingers on the skin -but it isn't overwhelming, nor does it seem to come off on anything I touch like some scented products.
This is great to use straight out of the bath when you're having one of those days and just need something a bit extra special. I also love using it as an intense foot lotion and find it does a great job of really moisturizing feet that need a bit of TLC.
It's limited edition, so you need to get it while you can! The only place I've found it other than Winners (I haven't seen it there again since purchasing it) is Feel Unique - it's part of a set on there. I'll be reviewing the accompanying Soapy Suds Body Wash + Bubbling Bath shortly!