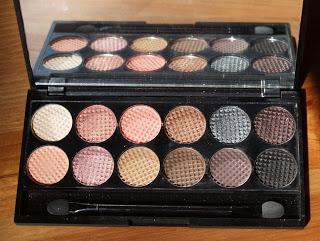 L-R Top Row: Bow, Organza, Ribbon, Gift Basket, Glitz, Celebrate

L-R Bottom Row: Pamper, Gateau, The Mail, Boxed, Wrapped Up, Noir


If you're a neutral shadow girl, like me, this is the palette you need to get right now. Every single color is gorgeous, but none of them are over-the-top. This is a great daytime look palette - one of my faves is to use Gateau on the lid, Wrapped Up in the crease and Bow to highlight the inner corner. I'll usually add some of Celebrate or Noir on top of a kohl liner to thicken up the lashline or create a bit of a smoky finish. Super easy, and beautiful every time.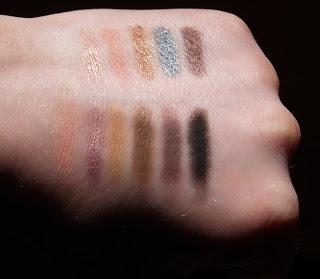 I swatched without base so you can see how the shadows hold up on their own - with base the colours pop even more. I love that this palette has a mix of matte and shimmer - similar to the Naked Palettes from Urban Decay. There's enough variation in color and finish to create endless looks and really have some fun playing around.
If you're in Canada (or the US, probably) you can pick this palette up on the Sleek website, or, of course, on eBay. It's dirt cheap and the quality is fantastic. Two thumbs up!