Lots of elements may be taken into consideration as you go out for shopping especially for your nuptial. In the current market, there are millions of wedding dresses so that you may feel too dazzled .to make your decision. Well, selecting one suiting you most comes first. V-neck wedding dresses, sweetheart wedding dresses and sheath wedding dresses are the most well-known designs.  Recently, among these wedding dress styles, sheath style stands out and turn up to be one of the most chic styles loved by most girls. These style gowns are also called as column style gowns. It has a beautiful cut which goes down straight to the floor. When compared to other bridal wear, it looks perfect with fittings.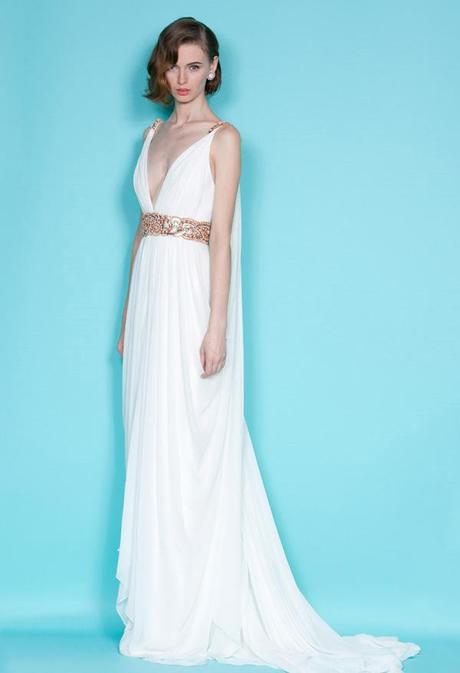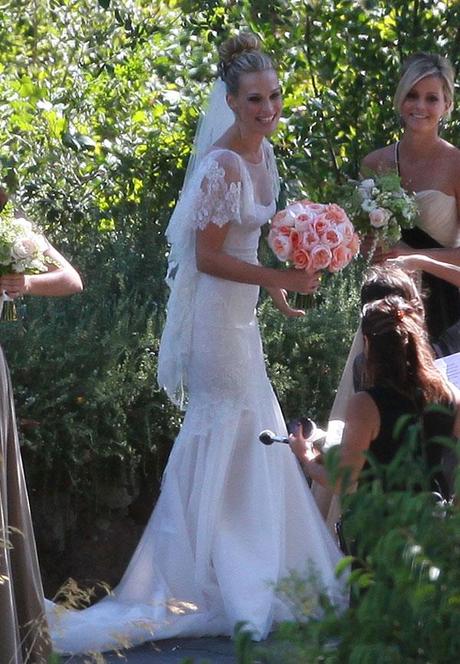 This sheath style is also inspired by lots of celebrities. On the recent Molly Sims' wedding, she wore a sheath wedding dress by Marchesa with lace cap sleeves and an illusion neckline. This wedding dress characterized a drop-waist sheath with a flare lace skirt and applique cascade sleeve, adding buttons up the back and a complete lace-trimmed cover at the neckline.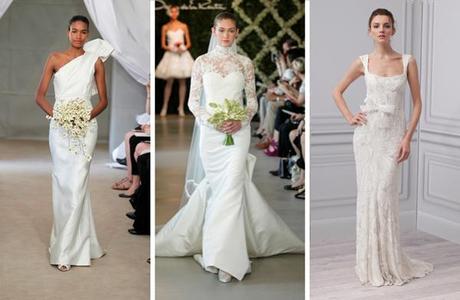 As a matter of fact, sheath wedding dresses are suitable for either formal or informal nuptial style. They look stylish and stunning on slim body type. This flavor is complimentary for most girls especially optimal for slender figures. A simple sheath dress is sure to make you state noble and adorable. On the other hand, you can add ruffles, layers, and embellishments to make your dress special. Wedding dresses always embrace heavy stitching, stonework, and beadwork. Light and white colored sheath dresses have silver beadwork while dark colored wedding dresses are decorated with heavy gold work and stones.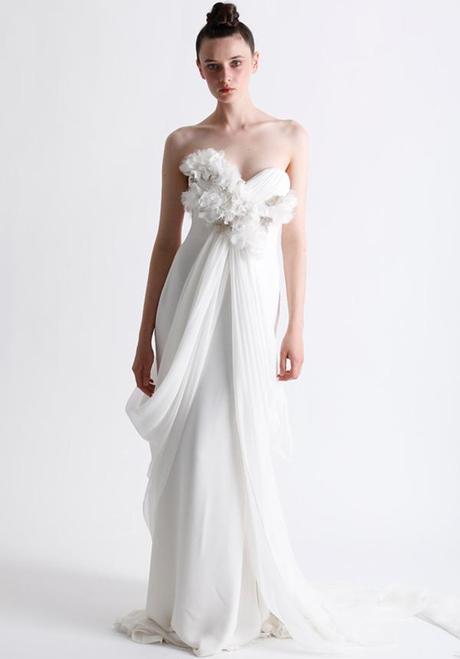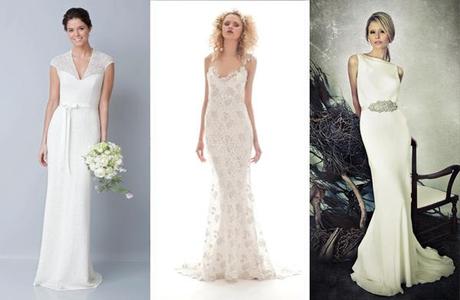 Brides with hourglass shaped or considerably curved body must avoid trying sheath wedding gowns as they will make you a little bit fat. Silk, chiffon, and satin are perfect fabric to make a sheath gown. Additionally, velvet and organza together with some layers will offer give a fantastic appearance to the dress. Another factor you need to have in mind is that it is not suitable to wear short sheath style gowns at formal weddings as short or knee lengths make a sheath dress looks informal.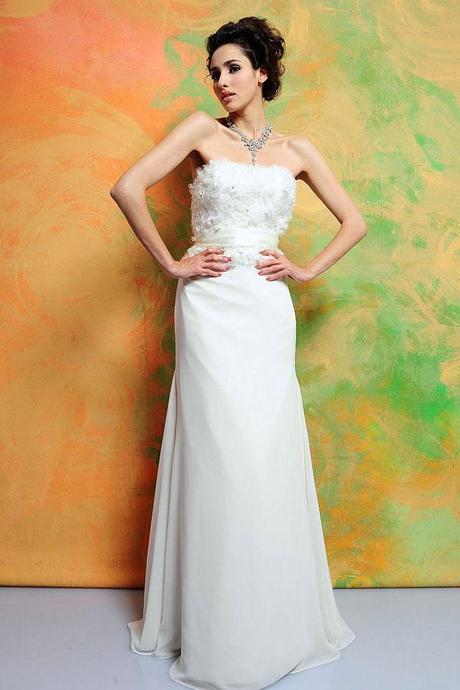 You can have your bridal wear designed to make it look exclusive, also. Go to ask some designer to make a special design for you or you can have own details on customized orders. Several fashion-minded girls prefer to wear strapless and deep V-neck gowns to look bold. Please note that sheath wedding dresses are never simple as they can state the highlights of your body shape.