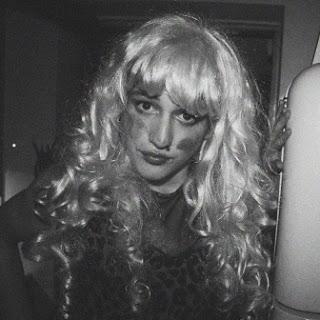 Image: Linzi Clark/
 So I don't know about the man in your life, but my man, not big on grooming products. He loves
Anthony Logistics
products but only uses a select few. Crows feet don't bother him, he uses Carmex for his chapped lips and he laughs at me when I suggest hand lotion for his haggered cuticles. He whines like a baby and flinches like I am going to slap him when I come towards him with tweezers. Apparently one unruly eyebrow sticking straight up in the air is not cause for alarm in his mind. Sometimes this bugs me. Like when I buy him something and it sits around collecting dust in our bathroom cabinet. Or when he has something that is bothering him. Like a pimple or dry feet, and he won't use the products I so kindly provide him with. I can't blame him though, and at the risk of making a sweeping general statement and lumping all men together, boys were just raised differently. They were brought up to be rough and tumble. Rugged. Like the Marlboro Man. And yes, I do realize that there are hoards of men out there who give a shit about their appearance. These gorgeous guys groom, get manicures and worry about scuffing their shoes. And hooray for them! But on the other hand....sometimes this could get a little out of control in my opinion.
I mean can you imagine your man asking to borrow your undereye concealer because he just looks
SO TIRED!
Or maybe he dips into your eyeliner stash because he wants to look extra edgy tonight when he goes out for beers with the guys.
OR
you walk into the bedroom, and to your horror, find him surrounded by your main/pedi goods with
YOUR
toe separators between his toes while blowing his nails dry?!
Yes this could all happen. And maybe it has to some of you. (If so please share your story.)
There is a middle ground though!
Evolution Man
is doing their part to help the ladies of the world hold on to their beauty products by offering men their own sophisticated line of grooming products. JUST FOR MEN!
You may be thinking that there are already a bevy of brands that cater to men and their grooming needs. It's not news. How is
Evolution Man
different? And if you are thinking that, I say....slow down Negative Nancy. These products 
are
different.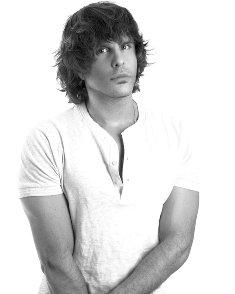 Marco Berardini Image: Evolution Man
Founder and CEO
Marco Berardini
, (Just look at him! Gorgeous no?) is a world class hairstylist, groomer and makeup artist. In fact, he wrapped up 2011 as the personal hairstylist and makeup artist of the gorgeous Brittany Spears. Not too shabby. She always looks fab! Marco created
Evolution Men
with scientifically proven ingredients that are never tested on animals. The products are formulated using cutting-edge technology and are all packaged using recyclable materials.
His vision for the brand was a line of multi-use products that could streamline the grooming routines of men everywhere. By offering high-quality, modern skincare and grooming solutions, at reasonable prices.
The collection is great and contains many essentials for today's man. There is something for everyone. Stuff for the product newbie who knows he needs to take it up a notch in the grooming department. Or for the gentleman who loves skincare and products of all kinds. Who enjoys his grooming routine and looks forward to it daily.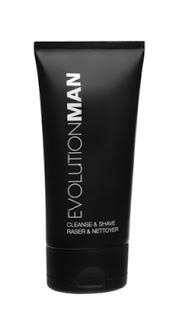 Cleanse and Shave Image: Evolution Man
One of the stand outs in my opinion is the
Cleanse and Shave
dual action cleanser. This multi-tasker cleanses the skin and softens the beard. Plant derived exfoliators gently but effectively remove dead skin cells, which results in a closer shave. Antioxidant moisturizers stay on after rinsing to hydrate skin. This two-in-one product can be used as a non-foaming shaving cream before rinsing it off! Freaking genius right? Perfect for the lazy morning man.
Evolution Man
also carries
two concealers
! Yes, concealers! One for
under the eyes
and one for
blemishes
. Brilliant. Seriously, who doesn't need a good concealer in their life? Men of the world, trust me. You
need
concealer in your life.
And then there are the
nail varnishes
. For men. Hmmmm.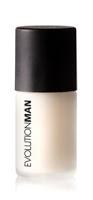 Pure Bling Nail Varnish Image: Evolution Man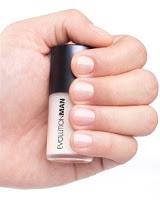 Pure Bling Nail Varnish Image: Evolution Man

Pure Bling is enriched with nail protien, calcium, and vitamins C and E. It is a quick drying, satin finish that helps stregthen nails.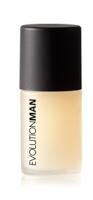 Matte Nail Varnish Image: Evolution Man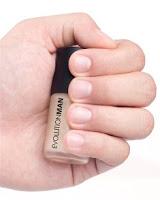 Matte Nail Varnish Image: Evolution Man

Matte, which I think is rad, was made for the guy looking for a natural manicure. This nail varnish can be used as a nail protector or you can transform your favorite nail color from glossy to matte by swiping a top coat of this over any polish.
According to
Evolution Man
"You don't have to be in a band to rock these colors." The colored nail varnishes are so gorgeous! Or...ahem...so cool! (This is a line for men after all.)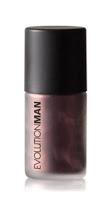 Alter Ego Nail Varnish Image: Evolution Man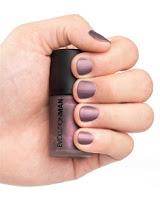 Alter Ego Nail Varnish Image: Evolution Man

Alter Ego is a flat magenta that appears a little matte to me. It could just be the picture though.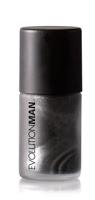 Stand Out Nail Varnish Image: Evolution Man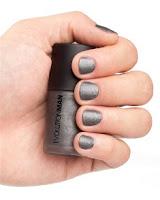 Stand Out Nail Varnish Image: Evolution Man

Stand Out is a sexy, smoky gray that I am so in love with. Something about it makes me think of a super hot, grungy rocker with yesterday's eyeliner still smudged on and a cigarette in his mouth. Sigh....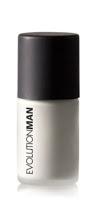 Pavement Nail Varnish Image: Evolution Man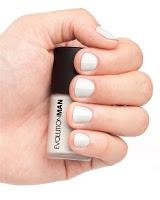 Pavement Nail Varnish Image: Evolution Man


Pavement is what I would like to catagorize as "office friendly polish for professional men". Just like women have their perfect, can't live without it, neutral shade for day, (I love OPI in Bubblebath), this is that essential polish for men.
All of Evolution Men's nail varnishes are vegan and cruelty free. They are also void of Formaldehyde, Toluene and Dibutyl Phthalate.
The website is well done. In addition to shopping (duh) there is also a really
informative ingredient list
that goes through everything that could be contained in you Evolution Man product and what the benefits are of that ingredient. There is also a
blog
, tips on obtaining the
perfect shave
and
how to use concealers
and a list of
retailers
.
Overall I am seriously impressed with this line. It looks like Marco put a lot of thought and consideration into each product and really figured out what every man needs out of their grooming routine. I know that I could get the man in my life to use most of these products. The other "fancier" products (read: concealer, nail varnish), I will leave to the handsome gentleman of the world who pride themselves on their looks, enjoy products and understands how hard a girl can swoon over sexy gray nail varnish. (Maybe that's just me?)
So thoughts? Does your man have a grooming routine? Does he borrow your stuff? What is your favorite office neutral polish?
Most importantly....does smoky gray nail varnish turn you on?
Evolution Man
products can be purchased at
evolution-man.com
or at one of the many
retailers
that carry the brand. Also....check Evolution Man out on
Facebook!