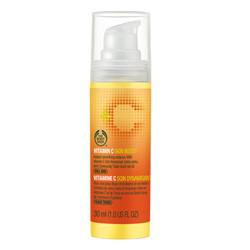 Source: thebodyshop-usa.com via Kristen on Pinterest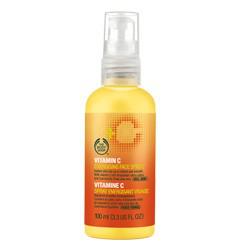 Source: thebodyshop-usa.com via Kristen on Pinterest   First off, I am thrilled to finally find all natural products that do not irritate my skin! This is incredibly rare. I love both of these products and I have incorporated them into my daily skincare routine, which can be found here. I bought both of these products a week ago during my first visit to The Body Shop (haul post here) and have been using them daily since. These products deliver on their promise.  They do an excellent job of brightening up the skin. Both products contain Amazonian camu camu berry, which apparently has the highest concentration of Vitamin C.  The Skin Boost is has an amazing texture that is velvety smooth and has the consistency of a serum.  I put this on after my moisturizer and it acts almost like a primer. It does not make my skin oily, just smooth and bright.  The spray is essentially the same thing, just in a different form. I will not be seen out without this product now. It is a perfect pick me up, and it is good for your skin.  I use this about three times throughout the day. If I am tired, it makes me feel alert and more importantly, it prevents me from looking tired.  In the week since I bought this product, my skin does look healthier. My acne scars have faded, my skin is smoother and just feels better.  The actual function of Vitamin C for the skin is to brighten, protect it from pollution and increase collagen production. So far, these products have been doing just that. Another added bonus is the scent. They smell just like oranges, and the smell of citrus instantly puts me in a better mood.  My only gripe with these products is that the bottle for the Skin Boost is a little small. But you really don't need a lot, half a pump is plenty to cover the face. Now for the pictures:
Both were taken just after application of both products. Now I just need to work on that one puffy eye. The only makeup I am wearing is the Satsuma Shimmer Born Lippy from The Body Shop.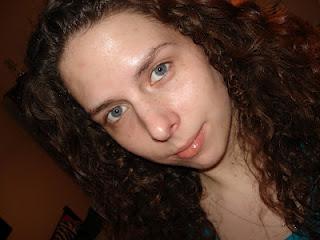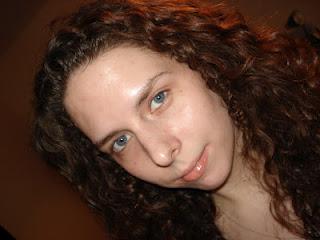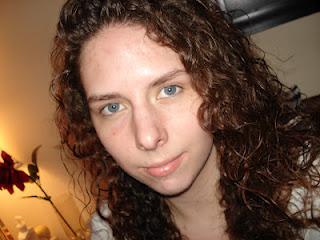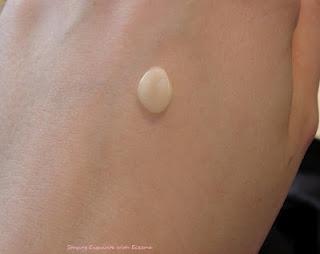 Vitamin C Skin Boost