Friends who know me well enough know that I'm prone to self-inflicted injuries caused by bouts of klutziness. This probably takes self-bashing to a whole new level. Just the other day, I managed to scrape my right knee while raising my boot up to zip, and within 3 hours, somehow also bashed my left knee against the table. No wonder I'll never be able to achieve Hyorin or Bora's legs. sigh.
Thankfully, this new bashing doesn't involve any bodily harm –  presenting… The Body Shop's Tea Tree Blemish Bash game!  Basically, it's a Facebook App game that requires you to help Jane get rid of her blemishes (by virtually using the Tea Tree oil).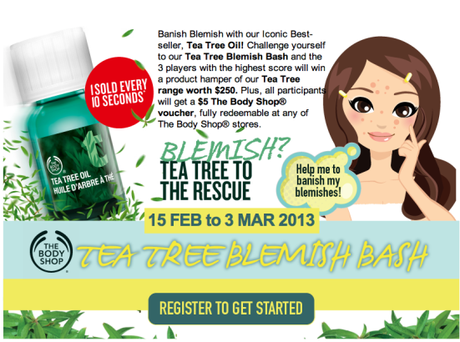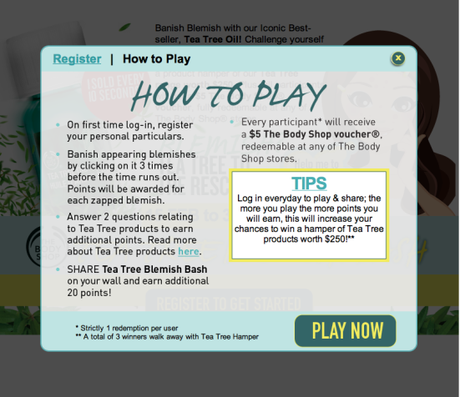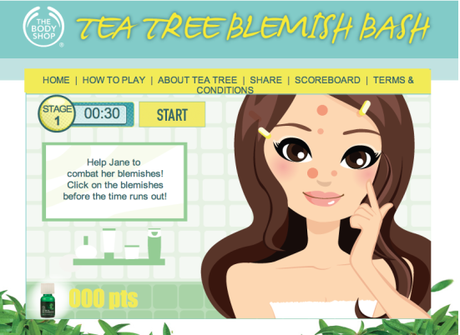 Click
 three times
 on each blemish to get rid of it (I tried to act smart and went straight into the game without reading the instructions "why doesn't the clicking work?! I clicked once for each!") -game rage mode on-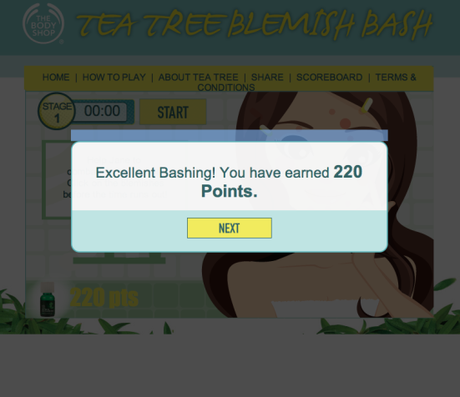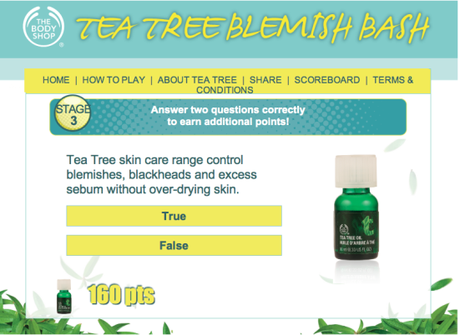 And now, on to two bonus rounds worth 10 points each. I guess I had an advantage in this cos of years of reading press releases from The Body Shop. hah. But some of the questions are pretty idiot-proof.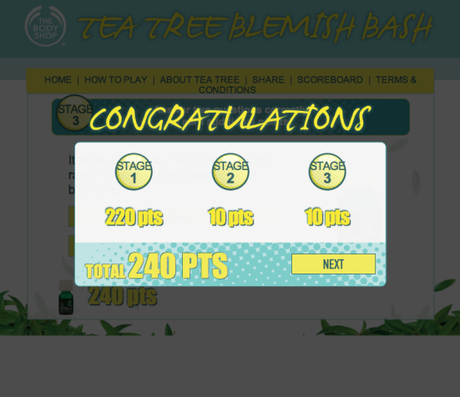 And now comes the best part… freebies!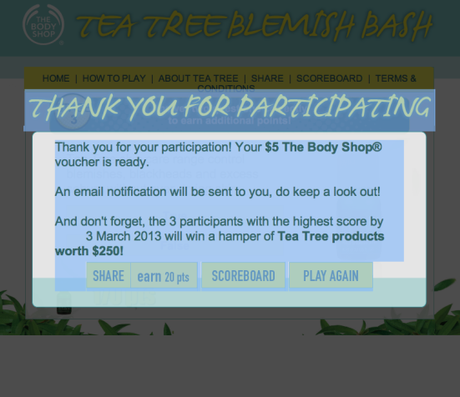 One voucher per person – you can't cheat cos you'll have to register in the beginning. The voucher gets sent to your email, so don't forget to insert a valid address.
What's more, if you're one of the top 3 Bashers with the highest points, you'll win a $250 hamper from The Body Shop. Vut are yew waiting for? Try out the game now at  http://on.fb.me/WLR15e
Happy weekend!