Food Fridays:
The other night I realized it was about a year ago I was able to check off my bucket list with a dreamy two-week trip to Italy. My reminiscing got me thinking of all the beautiful things I saw, the places I visited and of course, the food I enjoyed like homemade pasta and gnocchi.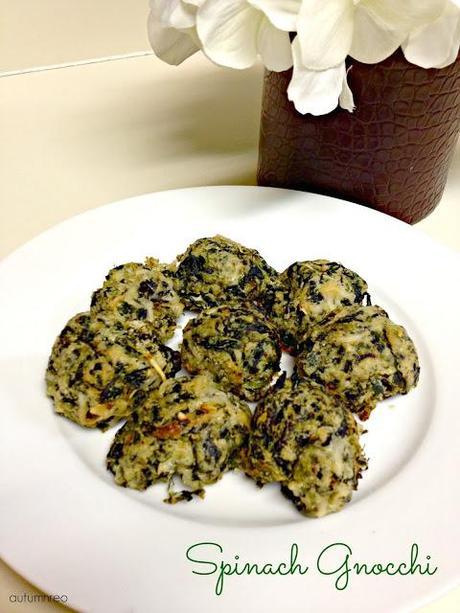 With my mouth watering, I went straight to the kitchen to prepare something/anything Italian. While I prepared a delicious rustic pasta dish with pappardelle (my favorite noodle), I couldn't decide what else to make. Then I remembered when I was growing up my mom made these "spinach balls" that were the most amazing thing in the world. Actually, the spinach balls she made were also called gnocchi, but didn't contain any potatoes. Even though the name may be a little confusing, this easy recipe is always perfect with an Italian dinner and most the time ends up being an appetizer because everyone chows down on these tasty little treats. If you like spinach and cheese, this is sure to be a winner!
Spinach Gnocchi
1/4 cup finely chopped onion
2 10-ounce package frozen spinach (chopped, thawed, and drained)
1/2 cup ricotta cheese
1/4 teaspoon salt
2 tablespoons butter
1 beaten egg yolk
dash pepper
1 cup grated Parmesan cheese
1/8 teaspoon ground nutmeg
Cook onion in 2 tablespoons butter until tender. Add spinach. Cook 5-7 minutes until tender and all liquid is evaporated; stirring frequently. Cool slightly.Then combine egg yolk and remaining ingredients to mixture. 
Grease a round baking pan. Then take 1 tablespoons of mixture into your hands and roll into a ball. Continue with all the mixture. Next drizzle with butter and parmesan cheese. Bake at 425 degrees for 12-15 minutes. 
If you like, you can cover the baked gnocchi with butter and cheese one more time for good measure!
That's Amore!