When I think of comfort food, I think of Lasagna. 
There's something so perfect about the delicious combination of meat, pasta and cheese layered together for the ideal bite each and everytime. Apparently I love lasagna A LOT since I've shared many recipes on mamachallenge.com including my Christmas Eve Lasagna and Spinach Lasagna Rollups.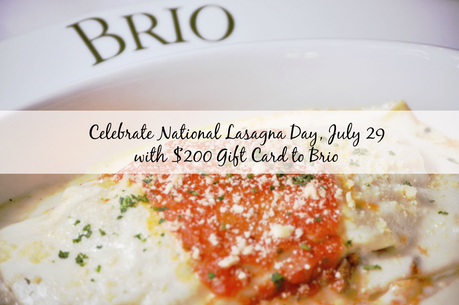 To celebrate National Lasagna Day on July 29, BRIO Tuscan Grille at Watters Creek in Allen will offer dishes of their famous Lasagna Bolognese Al Forno recipe at half-price.
Lasagna Bolognese Al Forno is a classic Northern Italian, oven-baked dish, layered with a three-cheese blend of Alfredo, Ricotta and Mozzarella, along with Bolognese meat sauce.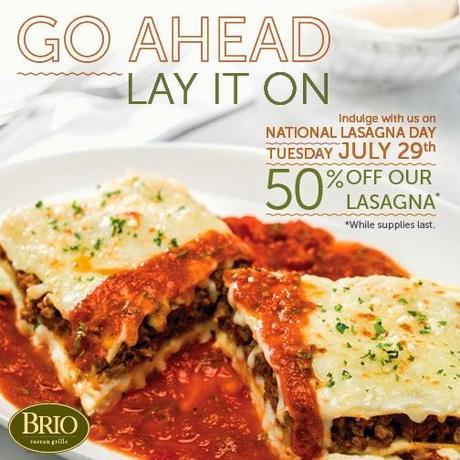 BRIO will offer a generously full-sized portion of lasagna for $9.08 at both lunch and dinner on July 29
And to celebrate National Lasagna Day in a BIG WAY, you can win a $200 Gift Card to Brio Tuscan Grille (DFW locations only!) (Winner will be announced on July 29!) 
a Rafflecopter giveaway