Good Morning and Happy Saturday!!
I hope you and your family had a wonderfully blessed Thanksgiving filled with love, laughter, delicious food, and much more.  I enjoyed celebrating my first Thanksgiving in my new home.  I woke up with my sister and we made some "sausage" croissants (a family tradition!)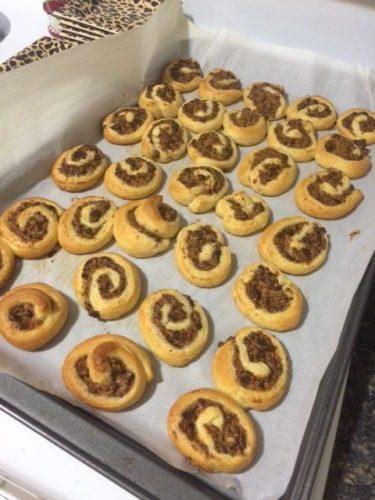 She used a fake sausage crumble of course and then she seasoned it perfectly mixed with cream cheese and wrapped in a croissant, cut into pin-wheels.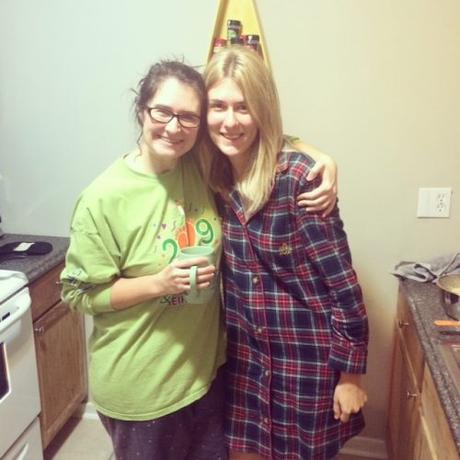 The remainder of the morning was spent prepping food for lunch with my family.  I made Green Bean Casserole, Cornbread Dressing, Vegetarian Gravy, and Peanut Butter Pie.  My sister made mashed potatoes.  Everything turned out so good!  I have found a new Green Bean Casserole (it's not the one on the back of the french fried onion box) and it's completely plant-based except the fried onions.  I'm absolutely in love with it!   The cornbread dressing was definitely not healthy (2 sticks of butter!!) but it was delicious and everything I hoped for.  I tried to find a healthier recipe, but would you believe that one does not exist – That I can find?  Lastly, the vegetarian gravy…. y'all – I can't even begin to express how delicious this gravy was!  My dad even liked it and he's all about that meat.  It tasted perfect!  I will never miss meaty bone fat gravy again.  Now, I tried Minimalist Baker's Vegan Peanut Butter Pie.  I didn't get to eat it during Thanksgiving because I was a little late making it, but I had a slice this morning and it wasn't half bad.  I'll be honest though, when you're used to creamy peanut butter pie with cream cheese and sugar and all that's horribly wrong for you – it's not even close to the same thing.  My dad refused to give it a try though because it contains tofu haha.  You really can't taste the tofu and I think it's worth giving a try.  I love the chocolate gonache on top – I'll definitely be using that on top of some other pies in the future.
Unfortunately, I didn't get any good pictures the remainder of the day.  I did spend a good bit of the Holiday reading my next book club book though and it was so good!
Have you read Me Before You?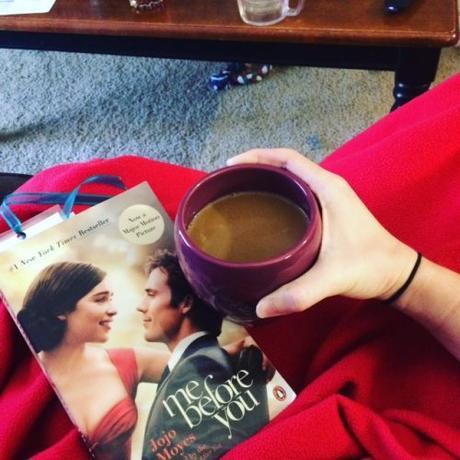 I finished it pretty quickly because it wrapped me in.  Their relationship was so sweet and I loved seeing it bloom throughout the book.  I won't spoil the ending for you in case you haven't read it, but I certainly was a bag of emotions at the end of it all.  I immediately watched the movie afterwards.  The movie left off a few things I found critical in the book, so be sure to read the book!
I love reading a good book during the holidays.  I mostly read personal development books these days, but this was a nice treat to get lost in another person's story and life.  I can't wait to discuss this one with the girls!
After spending the morning lost in the book, I went to a Holiday Open House with local vendors.  It was so much and I went Facebook Live for the very first time!!  Do y'all know how scary that is?!  No room for error, right?  It was fun though and I got more comfortable with it as I continued on.  That's exactly how life is though – we step outside of our comfort zone and suddenly our comfort zone expands and it's not as scary anymore.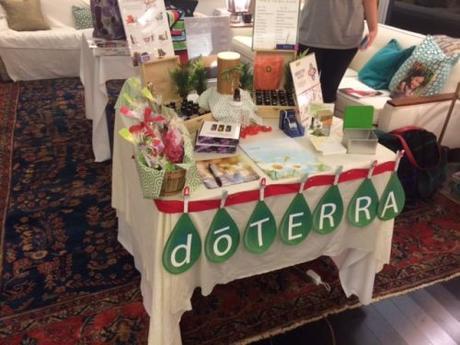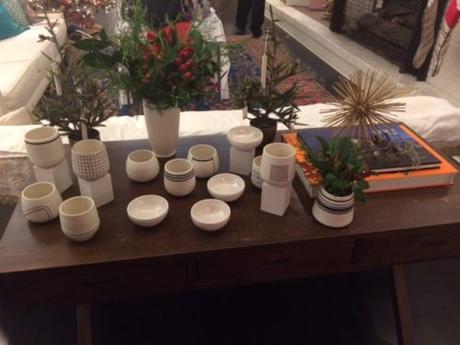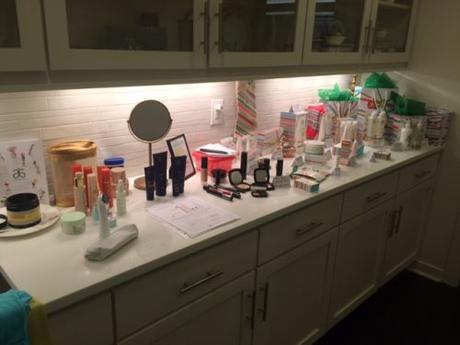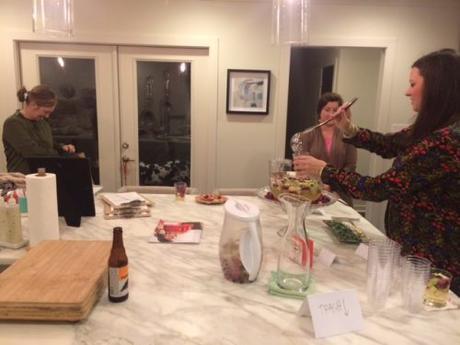 That about sums up my Thanksgiving Holiday!!  Today I'm going to pick up a tree at my parents and get to decorating!  I love this time of year and I'm excited to spend it with those I love most.  We have a few exciting things on the calendar for the month of December – a first annual Thanksmas party, Nick's first work Christmas Party (I'm excited to meet some more of his co-workers!) and then of course, my office Christmas Party.  I'm going to miss our Arbonne Christmas party this year because it falls on the same day as Nick's work party, but that's okay.
Alrighty, well I'm off to do some more cleaning before starting to decorate.  Hope you all had a wonderful holiday!