True story.
I did.
He's so ugly and strange looking that he's the most adorable thing you ever did see!
His name is ACE.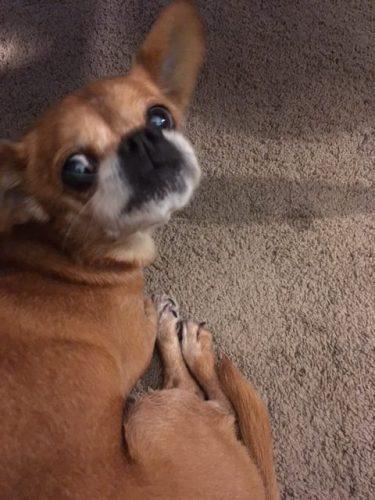 Say hello to my sweet (sometimes grouchy) dog named Ace.
How did I acquire such an adorable dog, you may ask?
Well…… Nick's brother &  sister-in-law got Ace 10 years ago when they got married.  He was a mutt and the shelter said no one would adopt him because he was so ugly, so they gladly took this "ugly" dog.  Well, fast-forward 10 years later…. Trey & Kathryn head up to Mississippi to avoid Hurricane Irma.  I mentioned a few times that I would LOVE to take Ace, but typically my work schedule doesn't allow for a dog.  This semester has been different though and I've been home a lot more.  Trey would gladly accept my offer because Ace definitely comes with his own set of frustrations, but since Nick and I are getting married soon, we had to get Nick on board.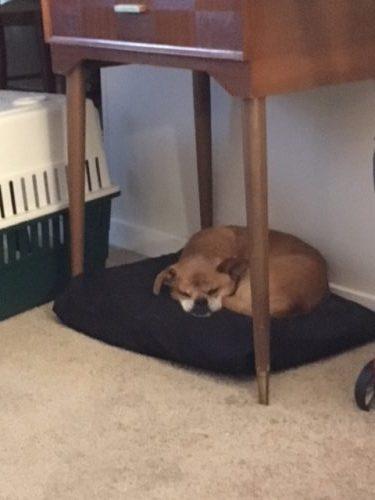 Trey & Kathryn were headed back to Florida and didn't have room for the dogs (they have 2) since they were taking tools and gasoline back.  We offered to dog sit for them until we made our trip out in October.  I thought this would be the perfect time to test the waters and see how Ace did at my house.  Well, basically… I fell in love with him and he's spoiled rotten now!
We traveled back to Florida with both dogs and enjoyed a visit with Trey, Kathryn, & Cade and a short, but sweet, trip to Disney!  Nick finally made the decision, moments before we left, that I could take Ace home!!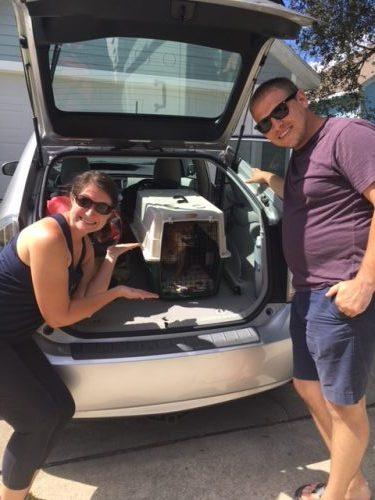 Ace can be a grouchy old man (He's around 12 years old!) and he is picky about certain things and doesn't always play well with others, but when he's a loner dog… he's literally the BEST!  I have the perfect little doggy door for him that he uses throughout the day, he loves to cuddle in a smothering sort of way, and he's sweet as can be when you're on his good side!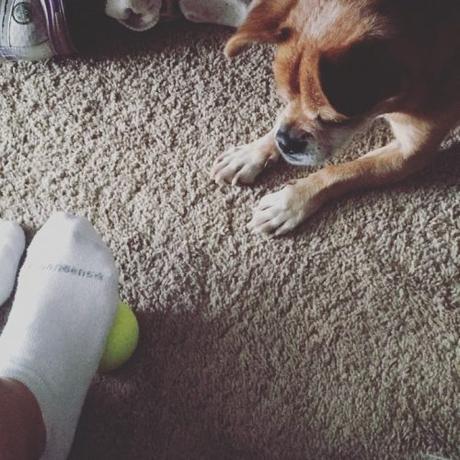 His favorite toy is a tennis ball.  That's all he cares about.  I was rolling my foot a lot in September and he was so jealous of my tennis ball!
Lastly, I'm going to leave you with this hilarious meme!  Ace doesn't tear anything up so it doesn't exactly pertain to him, but I think dogs in general give you this pitiful look when they KNOW that they just did something wrong, but they expect you to love them anyways!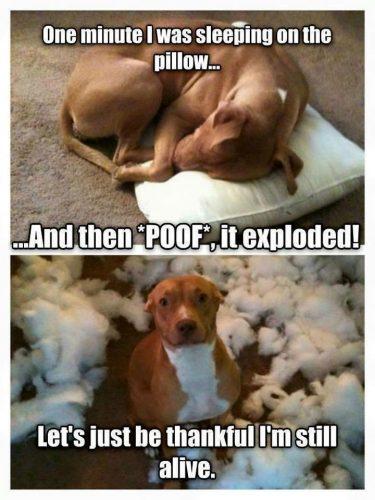 Do you have a dog?  If so, what kind of dog?
What's your pet's favorite toy?