I've written quite a bit about tea, I love it. I have at least 2-3 cups a day! As part of my morning routine, with my breakfast at work (usually post workout) and something to relax me at night. Traditional Medicinals offered to send me a little fall care package filled with delicious tea.
Organic Throat Coat. We keep this in our house year round. Since I've had so many sinus issues this year this has really come in handy!
Organic Weightless. After an overindulgent weekend or pretty much anytime you are feeling a bit puffy, drink a few cups of this and it really does help with that temporary water weight.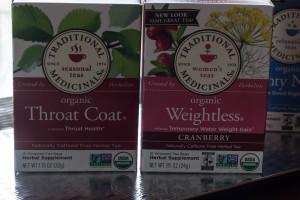 My nigh time teas:
Organic Night Night. Is it truly helping me sleep. I am not sure but I find the act of sitting with a warm mug of tea very relaxing.
Sames goes for the Organic Chamomile with Lavender. It smells amazing and really does help me relax.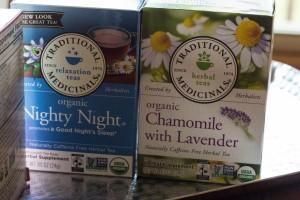 A few of my other favorite tea:
Good Earth Sweet and Spicy
Numi Breakfast Blend
Tulsi Brekfast Blend
Trader Joe's Pumpkin Harvest
Caribou Coffee Cinnamon Spice
If you have a favorite tea please share it, I love finding new flavors!