March is my first month participating in Taste and Create, all about community, sharing, tasting and blogging. You get assigned a blog and you each make a recipe. Easy and fun. I love browsing new blogs, I find so many things I want to make.
My assigned blog this month was Culinary Adventures with Camilla, I saw her home page and realized I needed to make this simple Apple Pie/Crisp. I usually have apples, sugar, ginger, nutmeg, cinnamon, butter and flour in the house. I was able to grab all the ingredients, throw them in a baker and had an amazing smelling house that evening.
It was also an excuse to break out the orange bakeware. Every time I look at it I smile

  Another key ingredient in this was using nectresse, it's an all natural sweetener made from monk fruit. (They sent me this sample). While it is still a sweetener it at least has an ingredient list that I can recognize and pronounce.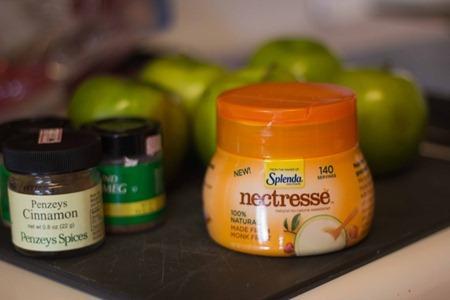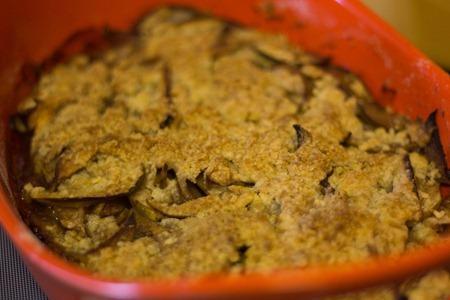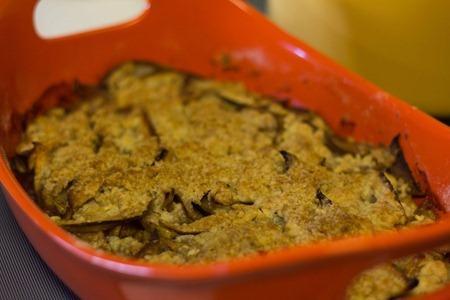 Still steaming, fresh out of the oven apple crisp. It doesn't get much better than that!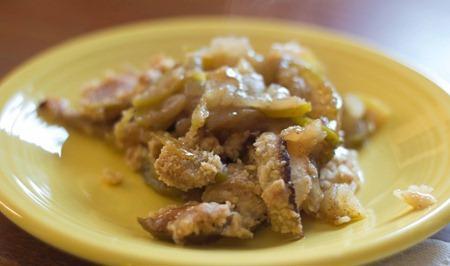 Apple Crisp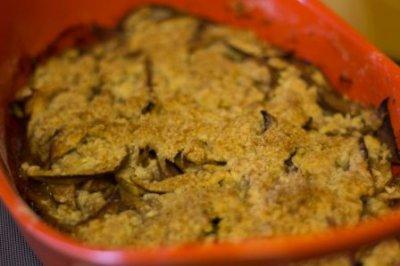 Prep Time: 10 Minutes
Cook Time: 60 Minutes
Keywords: dessert
6044205
Ingredients (Serves 6-8)
Filling
2 lbs apples, peeled, cored, and thinly sliced
1/2 C granulated sugar or nectresse
1 t ground ginger
1/2 t ground nutmeg
1 t ground cinnamon
2 T butter
Topping
1/4 C butter
1/4 C brown sugar
1/2 C whole wheat flour
Instructions
Stir the apples with the sugar and spices and scoop them into your baking dish. Dot the apples with butter. Preheat the oven to 400 degrees.
Use a fork to combine the topping ingredients until it has pea sized chunks. Top the pie with the crumb topping. Bake for an hour until the apples are soft and bubbly.
Powered by
Recipage