Many of you must have given this lovely recipe of Sante Fe Gordita's a try. In my opinion I think this is a great recipe from healthy lunch ideas to be perfected and served during christmas. If you think otherwise please do share whats on your mind. One should never let such a great opportunity out of their grasps if not you`ll have to wait for another year. Well make the most out of this lovely recipe Sante Fe Gordita's and do tell us what you make of it. One of healthy lunch ideas finest.
Ingredients:
Sante Fe Sauce:
2 Tbs. mayonaise
2 Tbs. chili sauce
1 tsp lemon juice
2 tsp vinegar
Directions:
Mix all ingredients together and chill.
Black Bean and Corn Salsa:
1 can black beans drained
1 small can whole kernal corn; drained
1 large red bell pepper; finely diced
1/2 onion; finely diced
2 tbs fresh cilantro; finely chopped
Directions:
Mix all ingredients together and chill.
Slice cooked chicken breasts (leftovers!) into thin strips.
Pan grill flat bread (pita) on both sides until hot and flexible (microwave will work, but slightly drier).
Spread Sante Fe sauce on bread.
Add Chicken.
Top with Bean Salsa, and cheese of your choice.
Enjoy!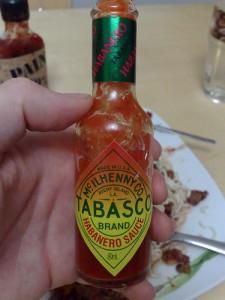 Photo by: wstryder