One of my favorite juices from Evolution is their Sweet Greens. Packed full of vitamins and minerals, makes you feel glowing and tastes so darn good. I could drink one every single day! I don't think that $6 a day habit would make my husband happy but a few times a month it's worth it. As part of blog partnership with Evolution this year they sent me a box of goodies; Visa gift card to buy my beloved green juice, new mixing bowls (this have already been tagged to go out in our pool bar that Scott is building this summer), a juicer and peeler and the coziest sweatshirt ever. I've been wearing it around the house all week since it's been freezing. We haven't even turned out heat off yet! Those mid 40's temperatures are just not making me happy. But… 60's are in the forecast and it's supposed to be in the 60's/70's while I am in Sonoma and San Francisco this week.
They also sent this awesome Zoku popsicle mold. I LOVE popsicles and they are so easy to make! Mix your juices, sparkling water, coconut juice, fruit pieces and pour into the mold. Give it a good 24 hours to make sure they are frozen solid and enjoy. That's it!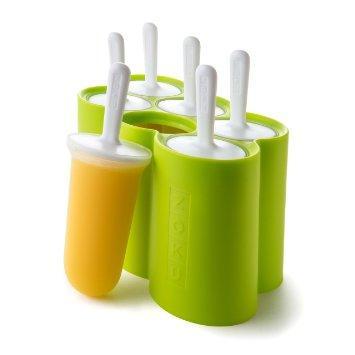 And they are really easy to clean too! Love these.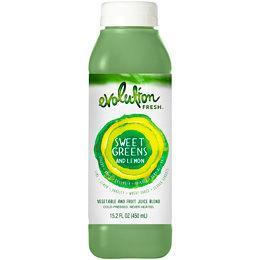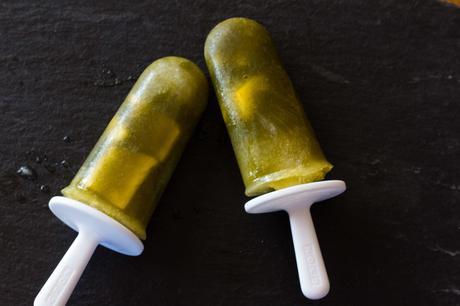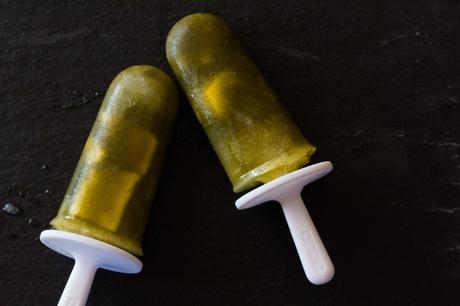 Sweet Greens Popsicles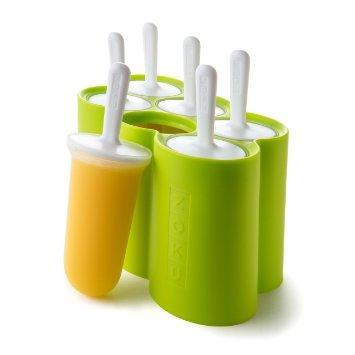 Print
Prep time 5 mins Total time 5 mins   Author:
A Fit and Spicy Life
Serves:
6
Ingredients
½ bottle Evolution Sweet Greens
1 cup Pineapple Juices
½ cup frozen pineapple chunks
Instructions
Mix juices and frozen pineapple together and slowly pour into molds.
Freeze for at least 24 hours.
3.2.2925