Tom Ford products are possibly one of the most lust-worthy beauty babies out there. Perhaps it's the sexy gold packaging, and perhaps it's the price markup (psst: a little beauty birdie insider told me that he intentionally priced his products at a premium to Chanel and Dior) – anyhoos, his strategies are working. I'm totally lusting after every single item on a Tom Ford counter, and of course, at the top of my list are lipsticks.
Tom Ford Ultra-Rich Lip Color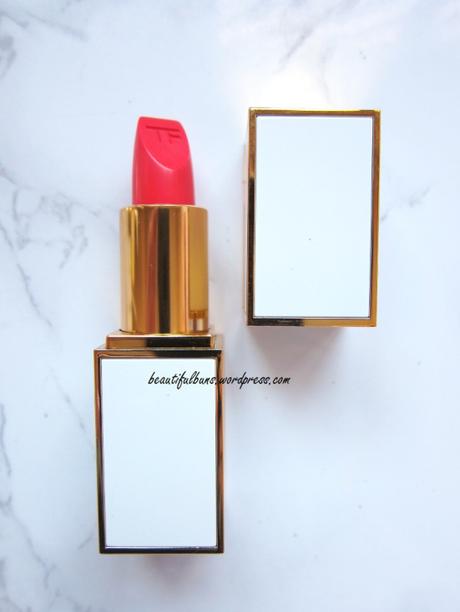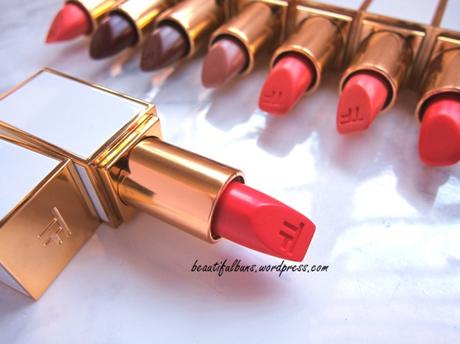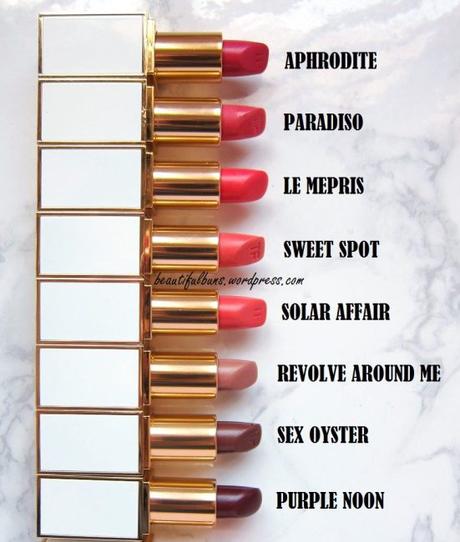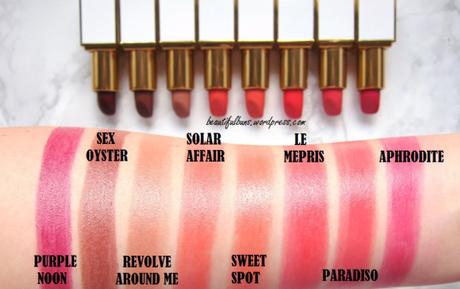 First Impressions: (Ok to be honest, I'm a bit confused cos they do look like the Sheer Lip Colors, but 6 are definitely from the Ultra-Rich Lip Color range – Le Mepris, Solar Affair, Aphrodite, Purple Noon, Revolve Around Me, Temptation Waits). Beautiful packaging, moisturising enough (but not as hydrating as their MoistureCore range), and colours are pretty decent – it's not particularly sheer but the color payoff is stronger than your average tint/balm. It covers most of minor dry flakiness sufficiently enough, but a dab of lip balm prior to this lipstick would be useful. Overall, I'd probably opt for this one instead of the MoistureCore based purely on the color payoff – it has a sheer-medium color payoff, and is moisturising enough to use on its own without a lip balm/for touching up slightly dry lips. The downside (as always) is its price tag – if I'm not wrong, it is about 10-20% above Chanel and Dior whose lippies average about S$50. Ah well – an indulgence perhaps?