Yoohoo~! I was introduced to these products a couple of weeks ago at a cosy dinner with The Face Shop peeps, and I'm super excited about them! I mean, the packaging itself is reason enough to be saying "take all my monehhhhh".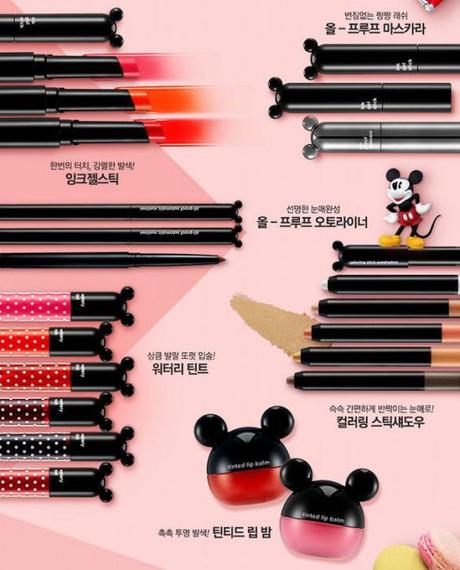 This is the full range – I'll be posting up swatches of those I managed to get my hands on😀
The Face Shop x Disney Pixar Ink Gel Stick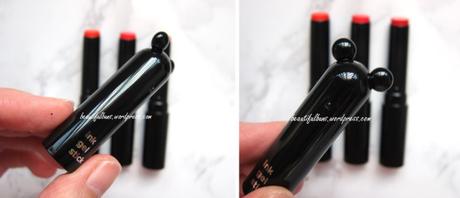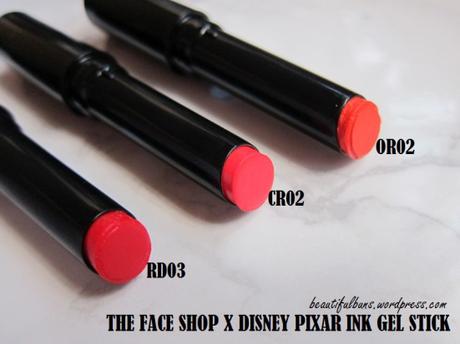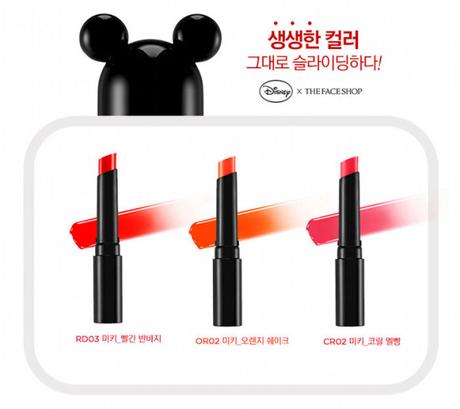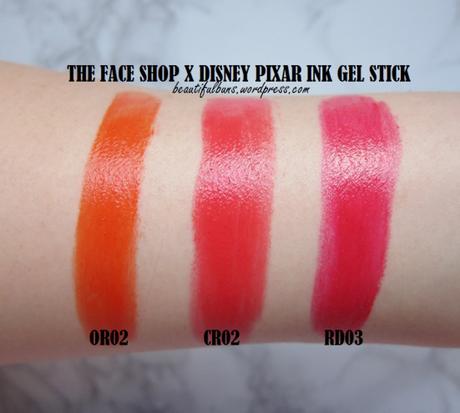 First impressions:
The cap is cute with them Mickey ears, and clicks firmly into place. The Ink Gel is very pigmented and vibrant, glossy, glides over the lips easily. It's sort of like an extremely pigmented lip balm, except it's softer – it's the sort that you can see it visibly getting shorter with each use. I'm guessing you shouldn't be leaving it out in the sun for an extended period of time as well, cos it seems to be easily melted. Unfortunately, I can't comment much on their weartime cos I didn't manage to spend enough time with these (they're pre-launch samples). But hey, why not go buy a piece to try? I'm guessing they should be pretty affordable, since they're from The Face Shop, which targets the mass market.