long time no see I know just haven't had time or ambition to do the blog lately but something happen today that changed that.  at least for today.
we went to for a hike and on the way there we saw these awesome fields of sunflowers and said on the way back we would stop.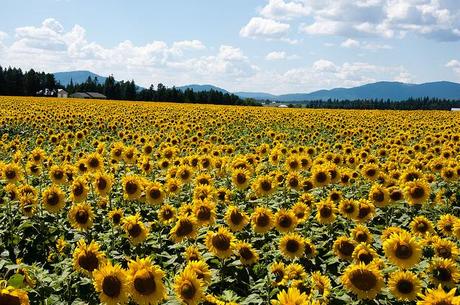 on the way back there were many stoppers this field surely put smiles on many faces today. wish I knew who owned it so I could say thanks.
this one is my favorite shot: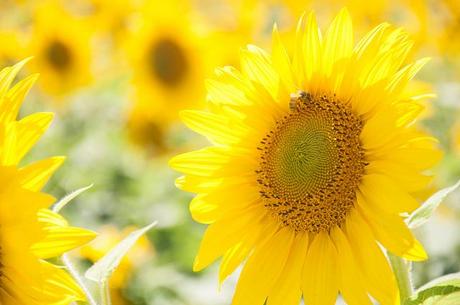 and of course Duncan had to get in on the action.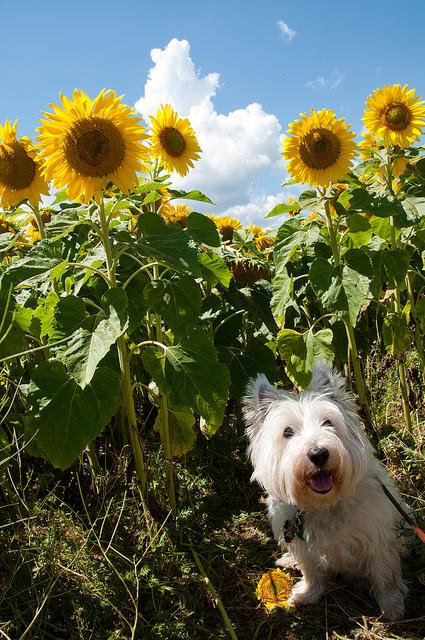 The fields are located just on the other side of the main strip of deer Park on highway 395 headed north.
serious didn't they brighten your day too?