Soooooooo, it's a while since I've done a Sunday Snippets, but I thought it was about time that I did one, because well, just because :)


Week of News in Fifty Words




Cheryl Cole went blonde (or light brown!!), Katy Perry went ginger (or strawberry blonde!) and Abbey Clancey became Mrs Peter Crouch (aaww!). Whilst Maria Shriver terminated her marriage to adulterous Arnie, Glee creators announced that we'd be seeing more of Blair and Mike, but much less of Sam (sad face!!).




Week in Blogs


Blog: Lipglossiping: To posts caught my eye on Lipglossiping this week:
Post: Only a beauty blogger would get excited by a mascara wand... This statement is...I dare to admit....very true! But, I'm glad that it's not just me that genuinely gets excited by mascara wands ;)
Post: China Glaze Summer 2011: Island Escape Collection Swatches. I've never had the opportunity to try any China Glaze products, but as someone who looooves bright nail polish, these ones are just stunning, and I want them all!
Blog: 

Temporary Secretary

: 


I can't go a Sunday Snippet, without mentioning the lovely, lovely, LOVELY Sarah. 99% of jewelry worn at my brother's wedding was supplied by Temporary: Secretary (the only thing that wasn't was a hair slide that I bought from Claire's to match the dress I never actually wore...doh!), as were the "welcome to the family" presents that I gave to my new sister-in-law (I really should blog about that properly!!)
Post: I'm in a Book. So, a couple of years ago Sarah featured in a book, how cool is that? 
Blog:

Big Fashionista

. 


The sub-heading sums up this blog completely: "Just saying what you're thinking", and my favorite blog post this week really does just that...
Post: Has the Gaga bubble burst? To be honest, I've never been a fan of Gaga. I find her very fake, and they idea that she was "born this way" in my opinion, is a complete and utter joke. You weren't born looking like a prat Lady, you were perhaps born an attention seeker, but that's something else entirely!
Blog:

Dottie K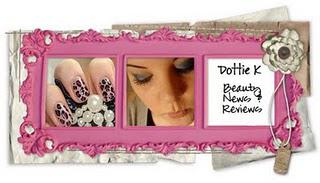 If you want to find a blogger that does some fab nails, then Dottie K is just that gal. She does lots of other stuff too, so make sure you check her out!
Post: NOTD: Shattered Ice with a Broken ArrowI don't know about other people, but I've recently gotten sick of shatter/crackle/nail effects polishes.Initially, as regular readers will know, I was really excited about Barry M's, but now every brand of polish is doing them, and it's got boring. So, when Kim showed off MUA's Quake polishes, I have to confess I was impressed, and I'm really looking forward to hopefully getting my hands on them at some point :)
Blog:

Makeup Savvy

I have to say that I am a huge fan of Fee's blog. Like Big Fashionista, I often find myself reading Makeup Savvy and deep down wishing that I'd thought of some of the stuff Fee writes about, because it's typically stuff that we can all relate to in some way. Two of Fee's posts caught my eye this month:
Post: I Spy with my little eye something beginning with H!It's not hard to guess that I love a good bargain, and I really love hearing about bargains that other bloggers have found.I like it, because it just goes to show that you do not have to spend a lot of money to get high quality and pretty good stuff to make you look and feel beautiful :)
Post: The Boys that Blog!As a female blogger, I think it's easy to forget about the men that are doing just the same thing, but for the boys, so it's nice to take the time to check a few them out. In all honesty, I've only encountered one of the boy blogs featured, so maybe it's time I caught up ;)
Blog:

Live, Laugh, Love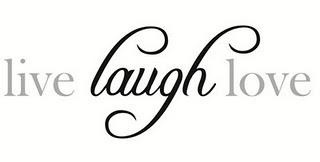 Post: "Colin, would you like to give me a make over"I'm saying nothing about this post, but seriously, if you need a little chuckle, check this one out ;)
Blog:

Beauty and the Bullshit

If you're not already following this blog, DO IT! You don't need to know why, you'll figure it out for yourself ;)
Post: The Bullshit on BrushesAll you need to know about your make up brushes. I don't even think anything else needs to be said from me!
Blog:

Big Beauty Blog
I really don't think that I show enough appreciation for other plus size bloggers, it's not that I don't read them or love them, so I don't know what my excuse is really, but whether you're a plus size or not, this is a lady to check out.
Post: Plus Size Girls can wear White...Personally, white is a color that doesn't really suit me, but I don't like too wear too much black either. But, hurray, big girls can wear white if they want to ;)
A Final Note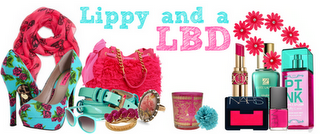 On a final note, I just wanted to mention Georgia's blog, Lippyandalbd, especially if you never seem to be able to get your blog header right! If that sounds like you, then Georgia is offering a service of creating one for you, in her style. Just pop over and give her a shout ;)
So, that's what I've been reading this week. Check them out, and don't forget to share some of your favorite blog posts from the past seven days, you never know, they might feature next week ;)