I know it may seem a little early to do a summer must haves post, but it already feels like summer in Georgia.  It has gotten well into the 90's this week, much to my dismay since I hate hot weather unless I am by a pool or at that beach. Sadly, I do not have a pool, do not know anyone that has a pool and the beach (a nice one) is 8 hours away.  So the only thing that gets me through is my love for my blog and finding products that hold up in the heat and humidity (there is no such thing as a good hair day in Atlanta during the summer). I will probably do two or three separate posts because I don't want this to become too lengthy. 
I apologize in advance for the bad layout of the images.  I spend forever trying to line them up just right, but they were not having it.
1.) Any of the shadows from The Body Shop.  I think these shadows are better in quality than a lot of high end department store brands.  The pigment is perfect, they stay on, they are smooth and they are actually good for you and the environment. The Body Shop cares a lot about what goes into their product.  This includes the Fabulous Shimmer Cubes, too. My review of Shimmer Cubes Palette 07 can be found here
2.) Too Faced Shadow Insurance. This is the best eyeshadow primer I have ever used; it is even better than Urban Decay's Primer Potion.
3.) The Body Shop Vitamin C Energizing Face Mist. I have been carrying this everywhere I go since I bough it.  It is very refreshing and brightens the skin; it is perfect on a hot day. And it smells wonderful.  You can see my full review here.
4.)The Body Shop Born Lippy Lip Balm.  Excellent lip balm.  It smells divine, the texture is perfect, it is moisturizing and it gives a sheer color to the lips.  My current favorite is the Satsuma Shimmer.  I also like the Strawberry Born Lippy
5.) The Body Shop's Baked to Last Blush in Petal. My favorite blush ever! I have never been a huge fan of blush, but I LOVE this one.  It has the perfect amount of shimmer and it stays put.  It gives me the perfect flush of color and a nice glow.  The duo works perfectly together or they can be worn alone. My full post is here.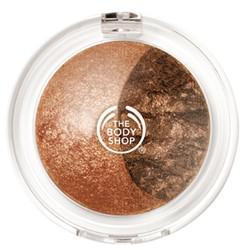 The Body Shop Baked Shadow Duo in Copper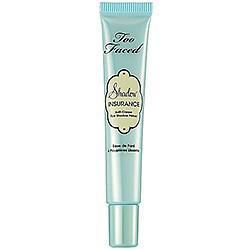 Too Faced Shadow Insurance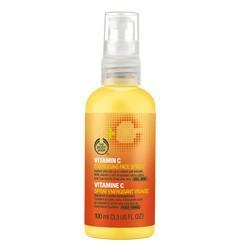 The Body Shop Vitamin C Energizing Spray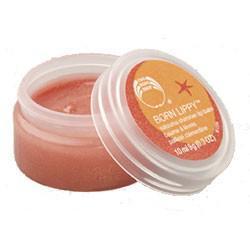 The Body Shop Born Lippy Lip Balm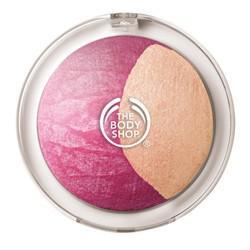 The Body Shop's Baked to Last Blush in Petal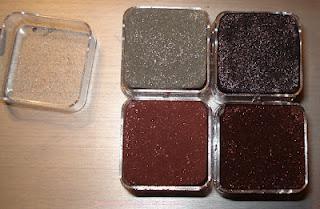 Shimmer Cubes Palette 07