It has been quite sometime since I have posted a drugstore haul. All, or at least most, of the summer releases are starting to hit the shelves. Since it is my duty as a beauty blogger to review the newest and most popular products, I bought some stuff from Ulta and Walmart.
I'll start with Ulta because that is what I am most excited about. All things unicorn are insanely popular, and like most other brands, Wet n Wild ran with the trend. They released a unicorn themed box full of goodies, including three rainbow highlighters, a brush, three loose pigments, and two lipstick toppers. I've been impressed with a lot of their new releases, so I have high hopes for this collection.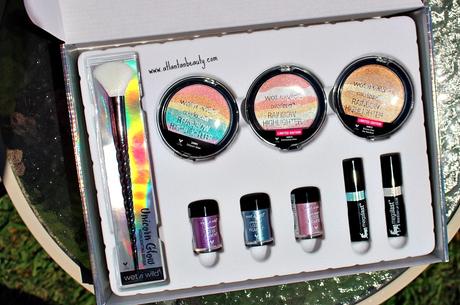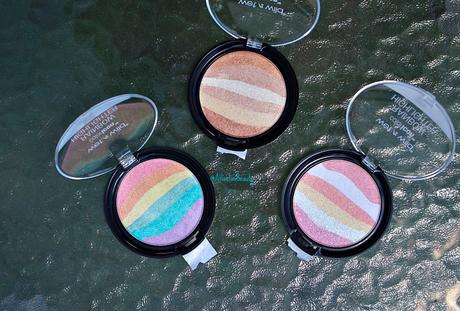 I will do a another blog post on this box and my thoughts on the products.
Up next is Revlon's Youth FX Fill + Blur Foundation, which is pretty pricey for a drugstore foundation. This is supposed to be a lightweight, full coverage foundation. I am always intrigued when a drugstore foundation says it is full coverage. More often than not, they aren't, but I still have hope.
Rimmel has a new line of liquid lipsticks called Stay Matte. I don't know why, but I feel like I have to try every liquid lipstick that launches at the drugstore. I have the shade Latte to Go, and yes, I strictly bought this shade because my coffee obsessed self loved the name. It looks like a good peachy, nude. I like the packaging, too. It is a clear tube that has an ultra-matte finish. It reminds me of frosted glass.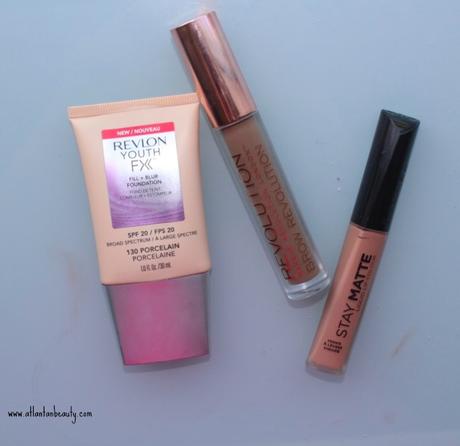 I've been curious about Makeup Revolution's Brow Revolution for awhile, but I was scared. Well, it has amazing reviews, so I just went for it. I'm a little scared, but excited. Picking out shades online can be scary, so I am hoping soft brown works out. *update: I love it!*
Now for all for Maybelline's summer collection. I got all of this stuff from Walmart, and I tried to get one of everything, with the exception of the brushes and Master Chrome highlighter. They have new 6 pan eyeshadow palettes called The City Mini's, which come in a nice selection of shades. I did buy two of these: Rooftop Bronzes and Chill Brunch Neutrals. I've worn Rooftop Bronzes twice. It isn't anything impressive, but I don't dislike it. The color payoff isn't the best, but I love the high shine finish. They also have a new metallic eyeliner called the Master Precise Ink. I got the shade Stellar Sand, which is a metallic taupe. It isn't very good. Well, the formula is fine. The color is bad. It isn't metallic and it barely shows up on me.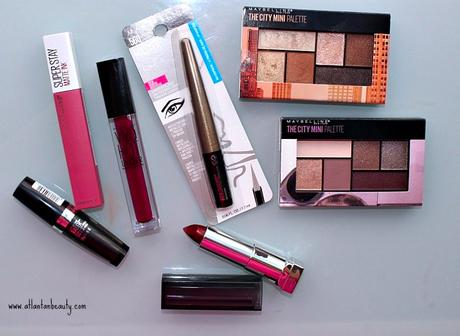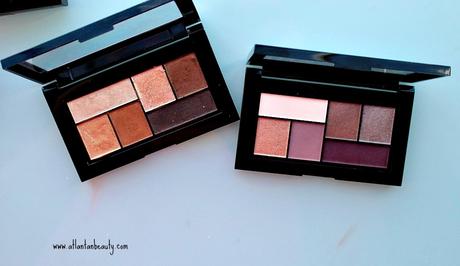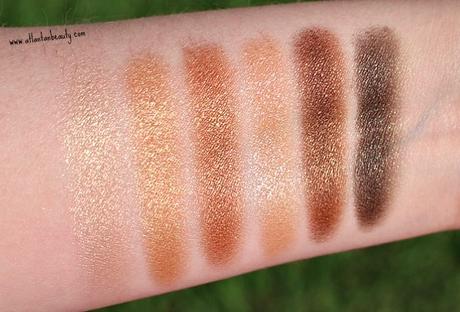 Now for the lip products. They have three new lines of lip products: Color Sensational Matte Metallics, SuperStay Matte Ink, and ColorSensational Vivid Hot Lacquer. I bought one shade of each and so far I really like all of them.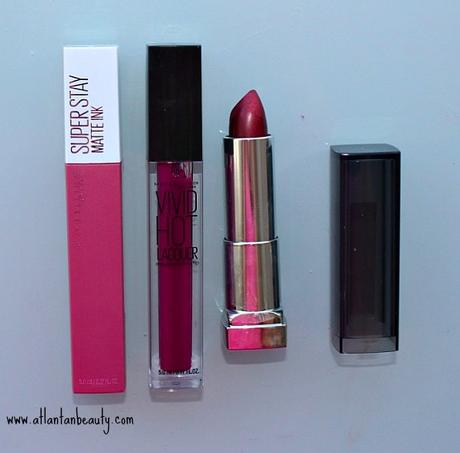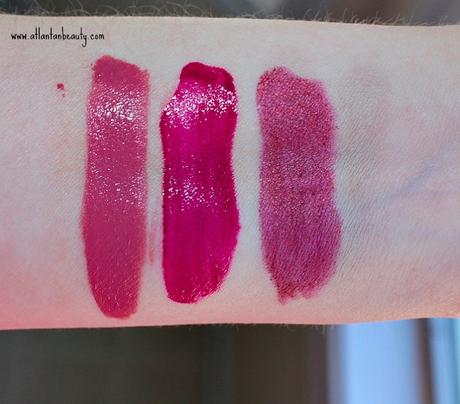 SuperStay Matte Ink in Dreamer, ColorSensational Vivid Hot Lacquer in Obsessed, and Metallic Matte in Copper Rose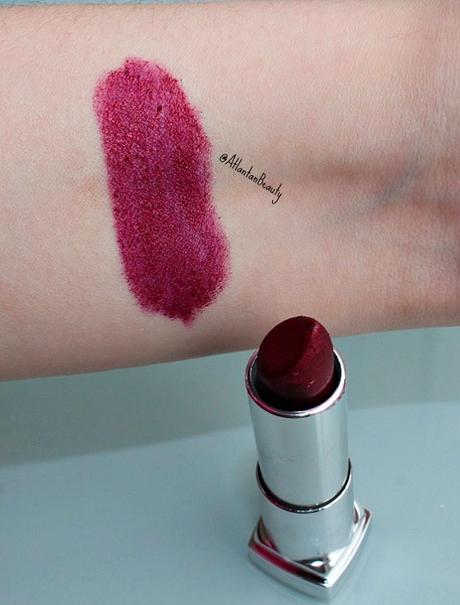 They also have a lipstick remover, which I haven't had a ton of luck with yet.
If you haven't heard, CVS is now carrying a lot of K-Beauty products. I was surprised to see that one of my local stores sold a lot of the stuff. I restrained myself to only two sheet masks for the time being. I purchases two by Ariul: tea tree for clearing and purifying and green tea for oil control. We have all heard of the Foreo Luna, which is quite pricey. Well, CVS has a much, much cheaper dupe. It looks nearly identical to it and it is only $20. I haven't tried yet, but I will keep you updated. I finally found the new Cover Girl Melting Pout Gel Liquid Lipstick in Gell Yes. I wore it today and overall I am impressed. It is opaque with excellent color payoff and it is long lasting. It does look a little dry on the lips, but feels pretty comfortable.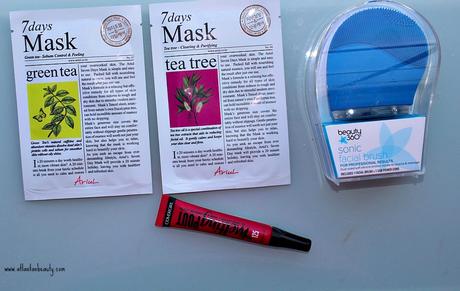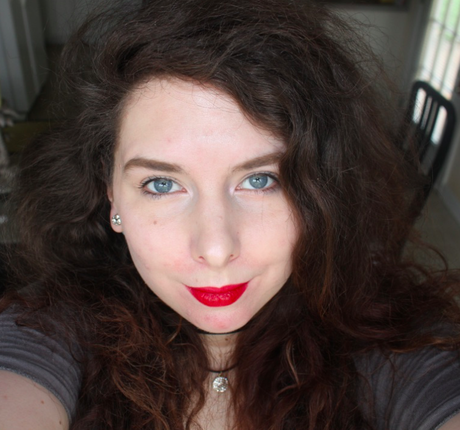 I'm wearing the new Revlon Youth FX Foundation, Cover Girl Melted Pout in Gell Yes, and Makeup Revolution's Brow Revolution in Gell Yes
There might be a part two because a ton of stuff is popping out, and I especially want to get my hands on the new L'Oreal mascara that everyone is raving over.
I hope you are having a great weekend and I will see you soon!