Amazingly, here's another Sulwhasoo product that I've forgotten to review – and I only realised it when I was about to switch over to the Snowise EX Whitening Cream. heh. Well, better late than never, and better curvy and healthy than skinny I say. I hereby commence pig-out on cupcakes. nom nom nom. muahaha.
Ok back to the topic, this is the original version of the Sulwhasoo Snowise Whitening Cream. The range also has the Snowise Whitening Serum, Snowise Whitening Mask,  Snowise EX Whitening Serum, Snowise EX Cleansing Foam, and others such as the toner and emulsion.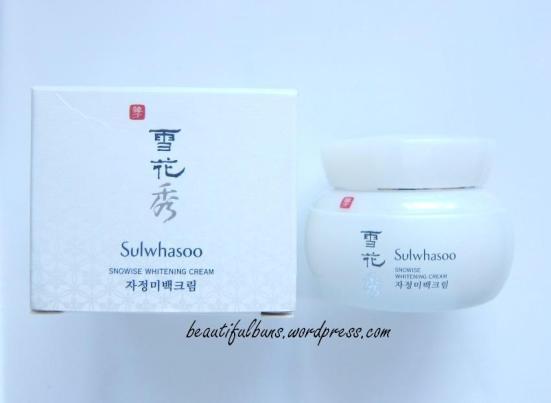 A fat white tub of whitening goodness- Sulwhasoo Snowise Whitening Cream – KRW135,000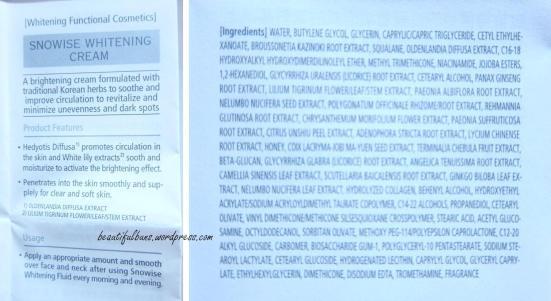 In case you ever decided that you wanted to make your own, here's the list of ingredients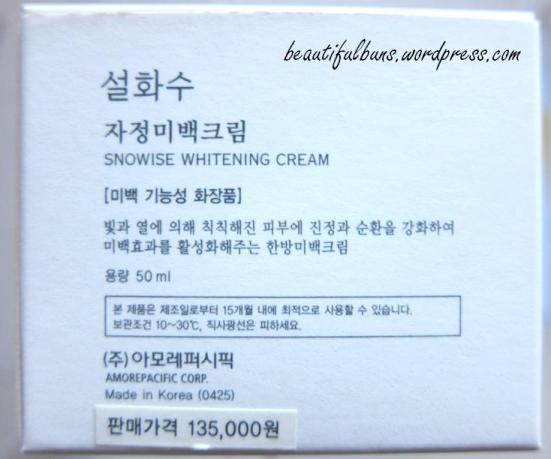 A pasted-over price tag signals a mark-up in price, which shows that it's popular and they has to suck our monehhhhh.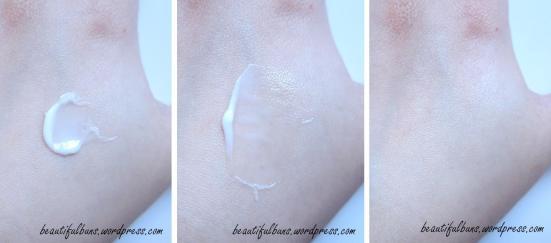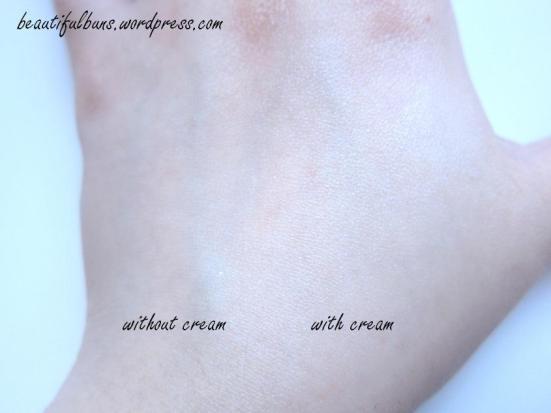 Look ma, I'm Snowise White now!

I say…
Well I've finished the whole tub of this and am on my second tub, if it's any testament to this product's efficacy.
It smells vaguely lemony – somewhere along the lines of acidity (but not overwhelmingly so, just a hint).
It's a relatively richly-textured cream that's not as smooth as the Sulwhasoo Firming Cream, but not grossly thick either.
It requires a bit of patting and massaging to be fully absorbed – you know, the typical textures that are more suited for night usage. If you want day usage, try the Sulwhasoo Hydro-Aid Moisturising Lifting Cream or The Face Shop's Chia Seed Cream instead.
Make sure that it's fully absorbed before hitting the sack, or you'll find your skin sticking to the pillow case for that initial moment. Pillow-lined face is not coooool. That said, it doesn't remain sticky for the whole night – you'll just need about 2-3 mins more.
It does make my skin tone more even and brighter the next day – check out my swatches above to see a vague brightening in skin tone. It does not bleach my skin or dry it out though.
Whenever I suffer breakouts and there are the aftermath blemishes, I always turn to this and use it with the Snowise Serum to get rid of the scars
All in all, not a bad whitening cream because it's not drying (which really helps cos I've got combination skin) and results can be seen. Am I not the fairest of them all? HAHAHA.