Cushions are so the "in" thing these days – I know that Etude House also has its Any Cushion, but I've heard insider information that it isn't doing that well – there's no refill and the coverage isn't that awesome… Being the crazy beauty junkie I am, of course I own one, but I haven't gotten around to opening it and try it yet heh.
Why? Cos I have something more awesome to review, and that's from my beloved Sulwhasoo brand hurhurhur.
Sulwhasoo Evenfair Perfecting Cushion – KRW60,000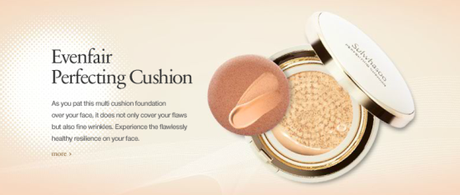 Comes in 3 shades –
check out the Sulwhasoo website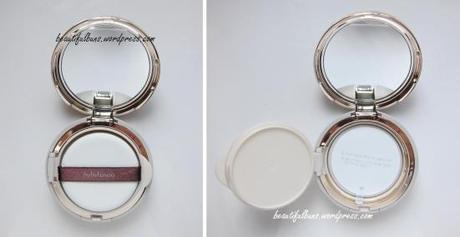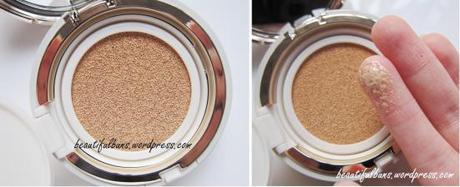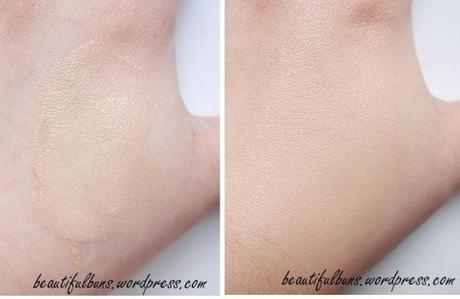 In shade 01 Medium Pink – it looks slightlyyyy yellowish at first glance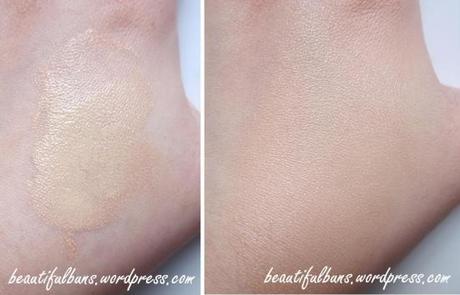 From an angle – there's a nice glow

Not so yellowish after all!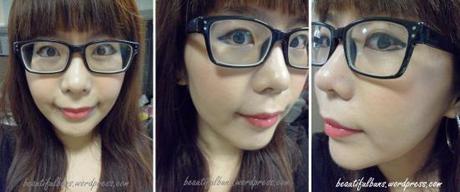 And me with my painted face – notch bad indeed.
I say…
To be honest, Sulwhasoo isn't that well known for its makeup, but more for its skincare. But of course, that's not gonna prevent me from investing in yet another BB cream / cushion / foundation / sulwhasoo product. heh.
It comes in a nice classy gold glided edged case. Compared with Laneige's BB Cushion, IOPE Air Cushion XP and  Hera's UV Mist, this is the smoothest and most curved of all, kinda like a really smooth pebble. However, all the refills are the same size and can fit into each other's casings.
The puff is soft and aerated so that it can pick up the product and yet not retain too much of it (i.e. suck and soak it all up).
There is a pleasant fragrant and yet vaguely herbal scent to the product – nothing too overwhelming nor artificial.
The product (from what I hear from a Korean makeup artist friend) is not a BB product – instead, it's a foundation (or some essence variation).
I guess that explains why the coverage is awesome – I was pretty impressed. Check out my dark eye circles – they're not as black and dark as they usually are, and I only cover them with this product.
Although the Medium Pink shade came out slightly yellowish when swatched against my hand, it was actually pretty suitable to my skin. My skin came out brighter and there was a nice glowy finish.
When freshly applied, it felt cooling against my skin, and also felt really lightweight.
What's more, the coverage lasted almost the entire day – about 5-6 hours before the usual caking and flaking occurred.
Touching up didn't result in too much baking either (i.e. it didn't look over-layered and still had a natural look).
This is actually one of the longer lasting cushion-type products I have – just about 10% better than IOPE's Air Cushion XP. No wonder it won Allure Korea's Editor's Pick 2013 award – we haz similar tastes!
Overall, I'm pretty impressed with this – KRW60,000 for the case + 2 refills is also pretty damn affordable, especially when Hera's UV Mist Cushion is about KRW50,000+ and IOPE's Air Cushion is KRW38,000. Definitely worth a try, and hey, if you're not headed to Korea soon, a lil birdy tells me that this might be available in Singapore pretty soon

0.000000
0.000000