Hi, everyone! Today I am linking up with Elle Sees for the Story Behind the Pic Link Up. I haven't participated in a link up in ages, but this one speaks to my heart. I have a lot of pictures on my laptop that have special memories associated with them and I would like to share a few of them with you.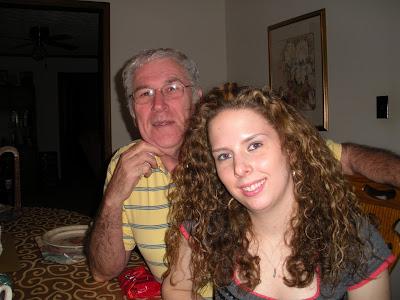 This picture was from my 19th birthday way back in 2009. Life was easy then. It still wasn't perfect, but I would love to go back. Birthdays and pretty much any Holiday were centered around my grandparents. Until my grandma's health started getting bad (about a year prior to this) there would always be an amazing meal and usually a homemade cake. It was amazing. My grandpa loved taking pictures, and he had a knack for taking them while we were eating. I don't remember much about this day, but I do remember being happy.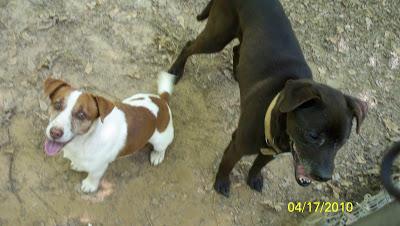 Aww...my boys. Both of them have quite a story. Jumper, the little guy on the left, found us. Well, he found my grandpa. I don't remember the year. One afternoon, my grandpa was sitting on the front porch and this ball of energy comes running up to him and sits beside him. Keep in mind my grandparents lived on 10 acres of land and there was a pretty good distance from the house to the road. After trying to find his owners and where he came from, we ended up keeping him. We never knew his past or exact age, but I imagine he dealt with some abuse. He was so sweet and energetic, but if you got too close or touched a certain spot, he would get nervous. We had to fix weak areas in the fence because he kept getting out, but he would always come back. One day he snuck out when my grandpa went in to feed him and we never saw him again.
The old man on the right is Friday. Our previous dog, Uga, was dying and we were having a hard time with it. My dad was coming to get me and had this black lab/pit bull/chow mix with him that he found roaming around on the streets. He was definitely abused as a puppy because he was always a little leery of people. He was only 1 or 2 when he came to us. Despite his past, he warmed up to us. He ended up being a very loving dog and he was a great companion throughout my childhood and teenage years. We eventually had to have him put to sleep, but he was with us for a long time.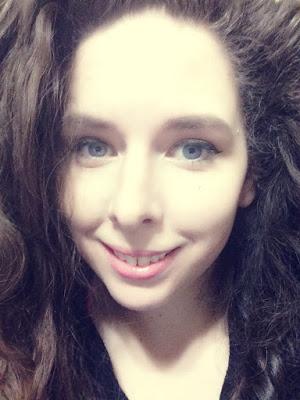 I don't know if you have noticed, but I almost never show my teeth in pictures. I am slightly self conscious of my smile. My mom wanted me to get braces when I was a kid, but the idea terrified me and I refused. Some days I wish I would have listened, but my imperfect smile makes me unique.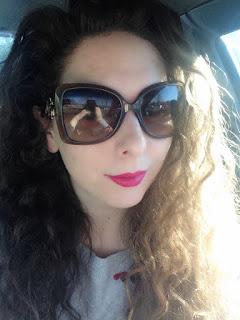 This was a happy day. I took this picture before I went to pick up my car. I met my step dad at his job and we went to pick it up. We drove well over an hour because the only dealership that had the exact car I wanted was clear on the north side of Atlanta. For my fellow Atlantans and metro Atlantans, let me put things in perspective. I live in Griffin and I went to Woodstock. It was well worth it. I love my car and the salesman was amazing. He didn't pull any of the typical car salesman stunts. He was honest and the process took less than an hour.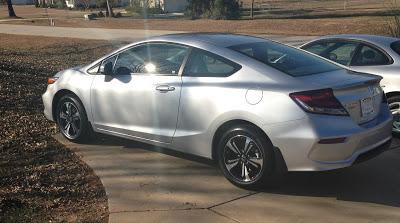 And this is my car that I have had for just over a year. This was taken the same day as the above picture. I remember being so scared of driving it to work that afternoon. It was amazing, though My old car (you can see a snippet of it on the  right) had so many quirks. It idled terribly when stopped and the fan belt came off   a few times. I was sad to see it go, though. Driving my Honda is still like a breath of fresh air.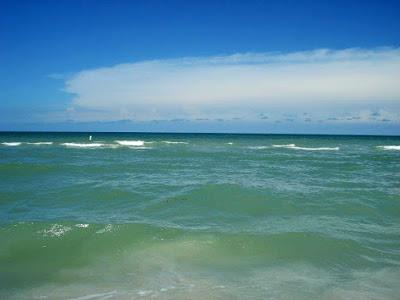 This picture makes me miss the beach. I took this on my last vacation back in 2012. My mom, stepdad, and I went to Clearwater, FL for a few days. I loved it because it wasn't too crowded. We haven't been able to go back since. Things have just been too busy and hectic.
Apparently I was in a sharing mood today. I am normally not like that, but I had a lot of fun with this post. It also gives you the chance to learn more about me.