You know how most St. Patrick's Day inspired looks seem to focus only on green? I didn't want to do that. Obviously I used green, but I didn't want it to be the key player. I wanted to incorporate the forgotten "pot of gold at the end of the rainbow" bit. I am a horrible artist. I wish I could lie and say I was amazing, but most days I am doing good to draw a stick person properly. That being said, I didn't literally draw a pot of gold at the edge of my eyeliner or my eyelid. I just used gold products and incorporated a few different colors.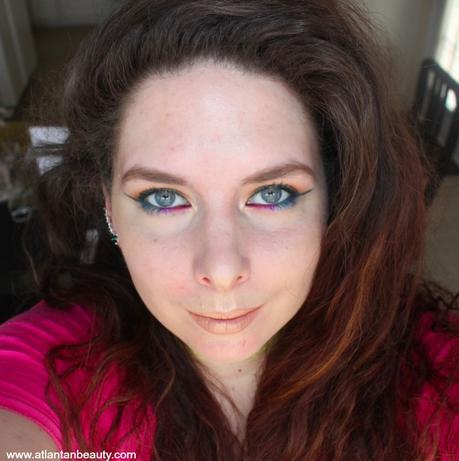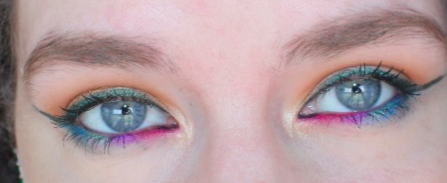 Products Used:
Juvia's Place Masquerade Mini Eyeshadow Palette

Burkina and Cairo in the crease
Bori, Zobo, Makeda, Zola, and Dalia on the lower lash line

Morphe Pressed Pigment in Make A Statement for the winged liner.
Essence Make Me Brow
Essence Lash Princess Volume Mascara
Milani Prime Light Primer
Wet n Wild Photo Focus Foundation
Tarte Shape Tape Concealer
Flower Beauty Strobing and Highlighter Palette on my cheekbones, inner corners, and on top of the liquid lipstick.
Jordana Sculpt n Go Creamy Contour Stick
Jordana Sweet Matte Lip Cream in Buttercream Frosting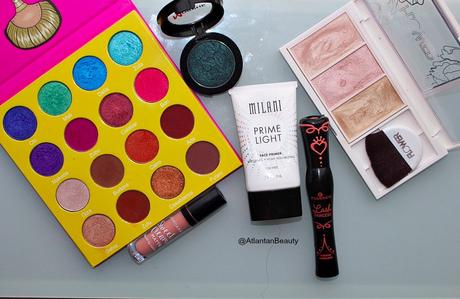 Excuse the bit of white in my hair. My dry shampoo didn't want to cooperate. To get the golden look on my lips, I applied some of the gold highlighter from the Flower Palette on top of the lipstick. It isn't the most flattering of looks on my fair skin, but I didn't hate it.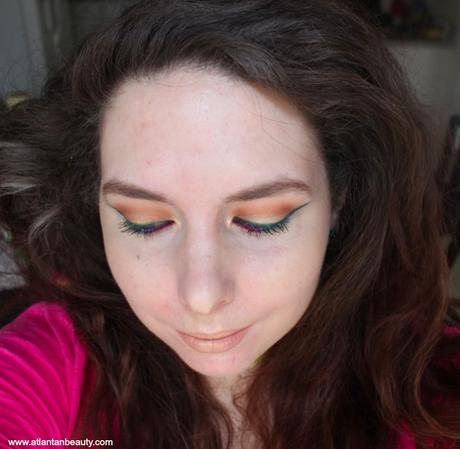 I might try to do something with more green and gold, plus some glitter. I'm not sure yet.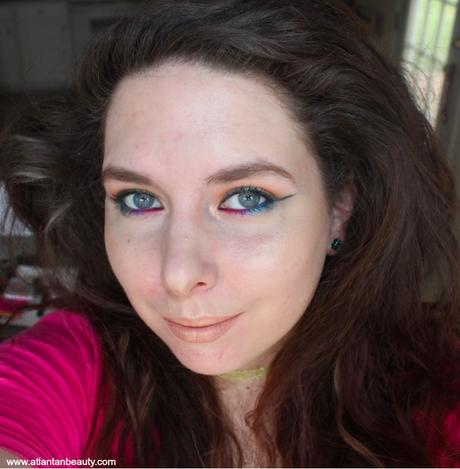 I hope you are staying dry and warm! The weather is pretty crappy here in Georgia. I had grown accustomed to the warmer weather and I was pretty shocked when I walked outside this morning.
I am still working on a roundup post of all of the stuff I am trying out, but it should be up in the next day or so. =)