Aside from getting slimmer and dieting, fashion is also one of my inspirations. No matter how hot it gets here in the Philippines, I still managed to wear some awesome outfits because I believe that fashion should always be within us, no matter what.There is a saying that style, it's either you have it or you don't. Sometimes, I get to wear an outlandish outfit, sometimes a simple yet glamorous one. But, there are times that I get tired of rummaging through my closet since I have a lot of clothes. I even donated some to charity. On the other hand, there are not so many fur or floral polos or dress shirts to shop here in the country. Despite that, I STILL managed to mix and match any outfit. I had so many hypes in LOOKbook and many likes in Facebook too. There are other two websites which I had many hearts, one is FashionFreax and Whatiwear.com. So, this week, despite being busy with my paper, I still have the following fashionable looks for you to LIKE. You can also provide any comments below.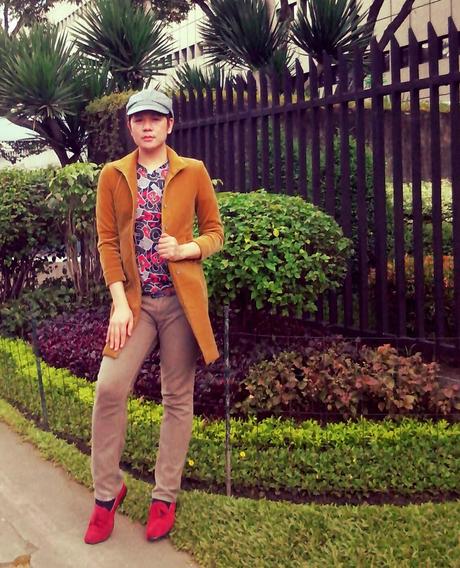 The mustard coat matches the brown denim pants. The inner floral shirt matches the red suede loafer also. The cap gave it a more interesting look.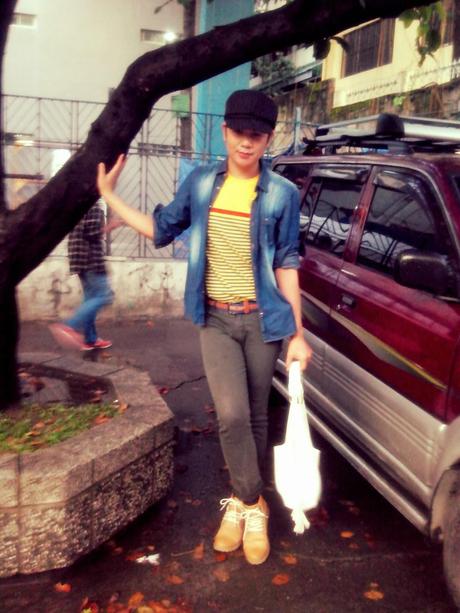 The blue and yellow combination of this look is great. The inner yellow striped shirt matches the ankle length boots. The white fringe bag and black cap is perfect for this look.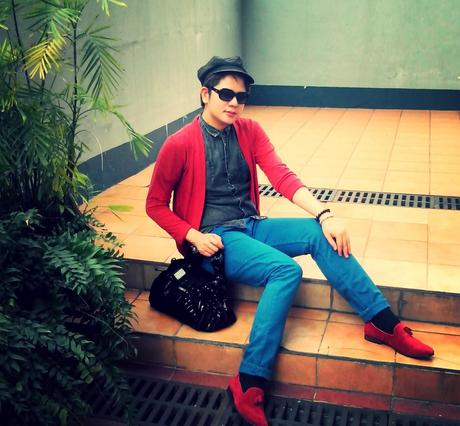 The red cardigan and red shoes are both perfect for this look. The cap and sunglasses match that black tote bag. Only the inner denim shirt and blue pants gave it a more vibrant appeal.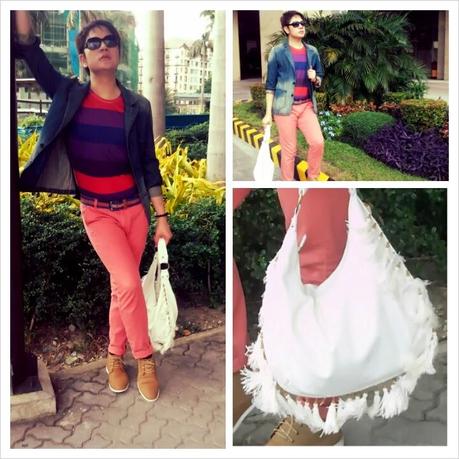 This white fringe bag is perfect for this look. The inner printed shirt and pink pants go together. The denim jacket is a good choice to accessorize the outfit.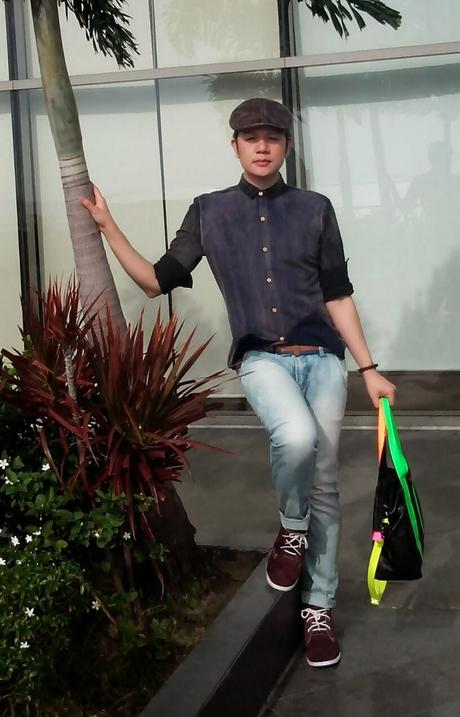 Taken at Ocean park, this is one of my favorite looks so far. The suede leather shoes and washed off denims are a great choice. The neon colored gym bag is another perfect accessory to complete the look.