This is the first year of my life where the Spring has taken on a new meaning.  Usually I start to think about working out in the Spring because it will soon be the summer!  But this month I've been thinking about THIS SPRING as a new season in my life.  As though the Summer will be the rest of my life and this Spring is only the beginning.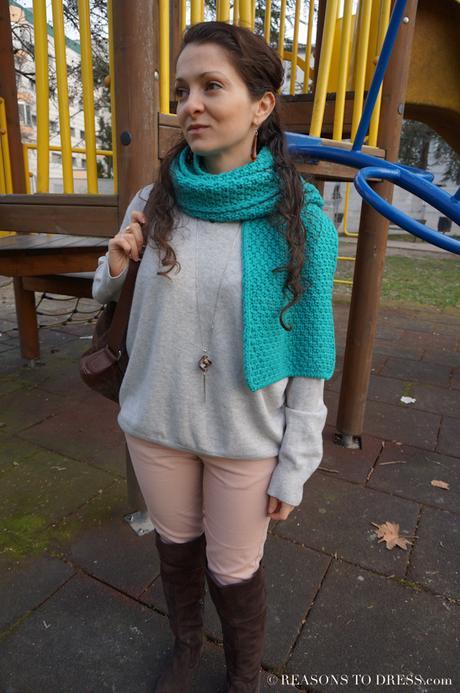 I recently read something about a woman in her 50s who was feeling fantastic, in the prime of her life physically and mentally, only to be "hit" by menopause and suddenly look in the mirror and see her grandfather!  That really got me thinking that I don't want to wait until my 50s to feel in the prime of my life and comfortable in my own skin, I want to feel it NOW.  I'm really starting to focus on a beauty/health/exercise routine that is more about prevention, care and long term sustainability….kind of like a Kyoto Protocol for my health.  Argan oil, lemon juice and hot water, vitamins, yoga and pilates, dermarolling, hydration… you know… lots of hippie cures!   I would like my 35th year to be the Spring of my new adulthood.  Anyone else in the mood for self improvement?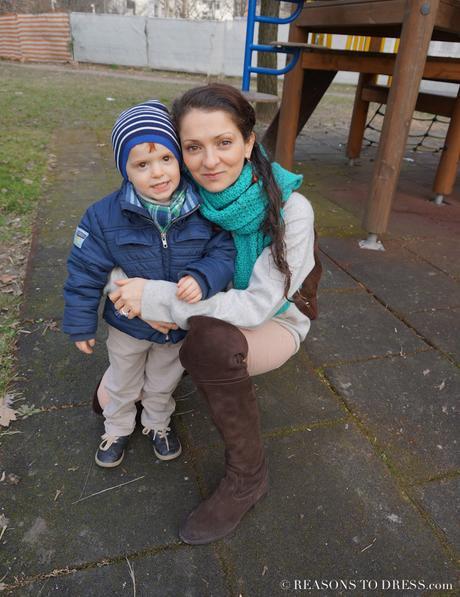 The Reason I Dressed
We had an appointment at the hospital on this chilly March day last week.  Zeno is going off of the gluten free diet for a few months to see if he is ok even with gluten, and I really hope he is!  As many options as there are for GF eating in Italy, it is not as easy as everyone seems to think!   Needless to say, I now really appreciate the flexibility we have to go wherever we please and I'm going to take full advantage of this time!
Right after our appointment we went to the hospital Cafè for a mid-morning snack and it felt really good to just eat whatever they had instead of worrying about GF options (or lack thereof). After our snack, the three of us headed to the hospital's playground to burn off some energy before lunch.
What I Wore
I've mentioned on my facebook page that it is still cold in Modena.  By cold, I mean early-Spring cold, not necessarily Winter cold.  There is still a chill in the air so you need a scarf, coat and possibly a hat to have feel comfortable – so Spring fashion is still covered up by Spring layers.
What I actually wore outside was my cream oversized coat that I paid a hundred Euro for (on sale) and it is already looking aged.  Oh well, live and learn, at least I don't have to worry about ruining it as I play!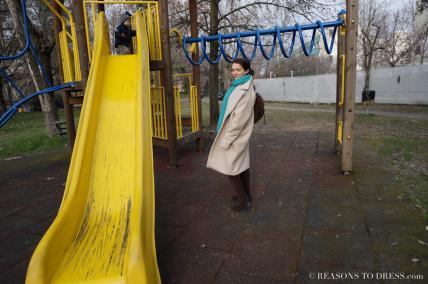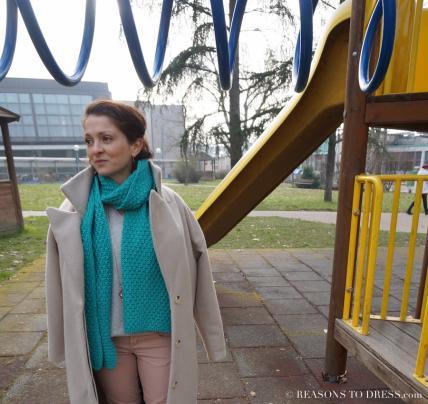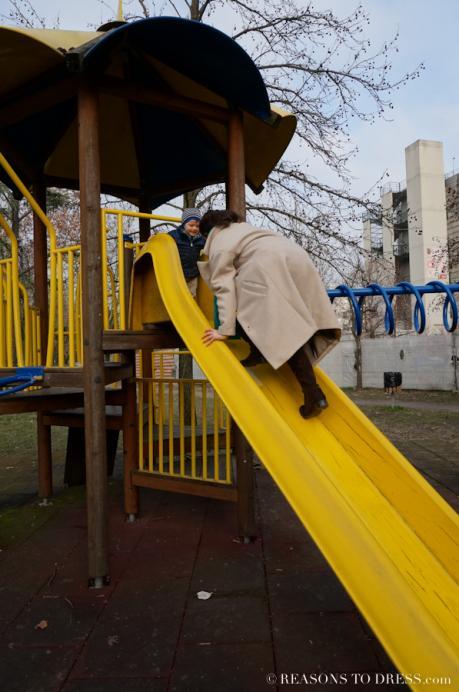 I really wish it was a little warmer.
I'm not dying to jump into shorts or sandals, but I would like to wear these knee high boots with a skirt and no tights and I would like to go out with shorts and a sweater and no coat (see Red Tag Chic, one of my featured bloggers!)  You know, all of those outfit combinations that give you the flexibility to mix cold and warm weather pieces, while showing the right amount of skin.
For now, I will settle with just taking off my coat for a few minutes to be able to show you my great new boots!  I will be profiling these soon because they are the BEST BOOTS I HAVE EVER BOUGHT IN MY LIFE!!  I am now pretty confident in my ability to recognize good quality leather, being married to an Italian leather artisan has its perks, and I can say the suede on these boots is EXCELLENT.  Like….incredible.
They are by the brand Donna Più, and I found them here on sale.  They are only available in size 5 now (on sale for $122 from $255), however the brand Donna Più has a wide selection of other styles available here that I love, many are on last call sale right now so you can get an extra 20% off the lowest sale prize (use code LASTCALL), so I would recommend taking a look. I am a 36.5 and these are a size 36 and fit like gloves.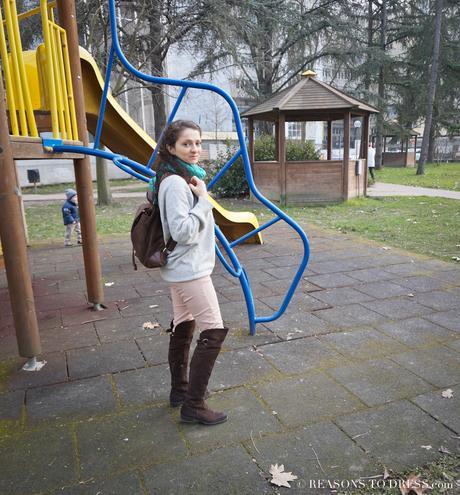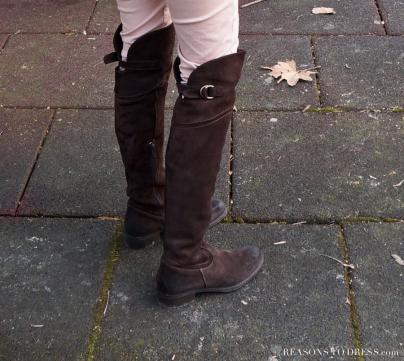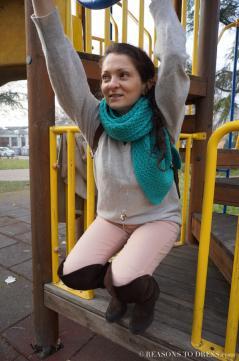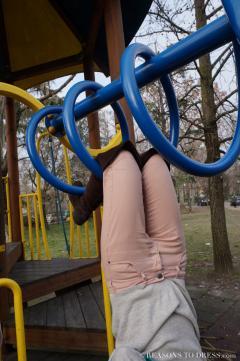 My bag is by the brand and boutique La Vacchetta Grassa, as featured here in my HAND MADE Artisan series.  I love this bag still and congratulations to the winner of the giveaway Sara Troiangive!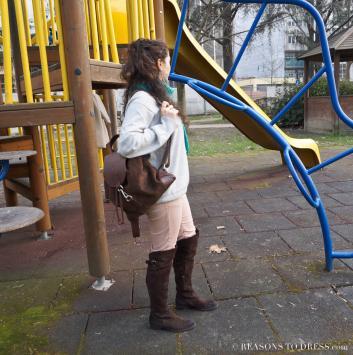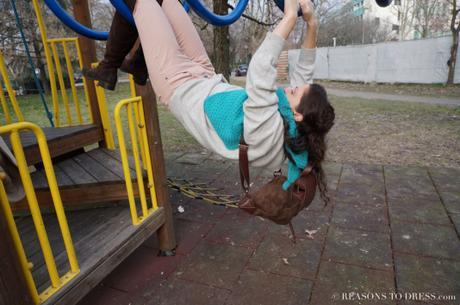 I have recently fallen in love with glass jewellery, inspired by the Murano Glass Jewellery artisan Susanna Martini from La Gioja boutique.  I also featured her as part of the Artisan Series on the blog and you can enter the giveaway below for a chance to win a 3 piece set of her designs including a bottle of Traditional Balsamic Vinegar.  I'm wearing her beautiful Murano glass drop earrings, from her "Mutina" collection inspired by the slow decent of a single thick drop of Balsamic Vinegar.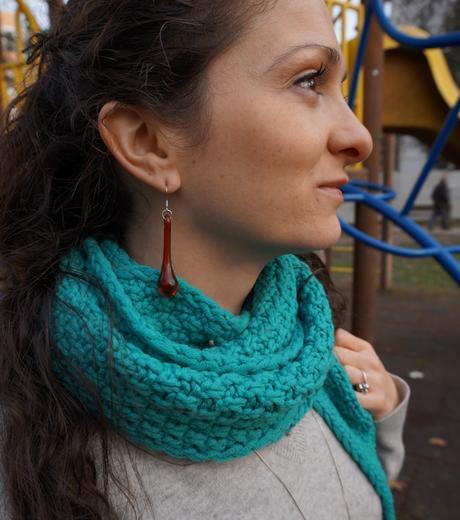 A while ago I wrote  about needing to feel more feminine and being over the "normcore" look (although I have my Nike trainers on rotation).  It has been a long time since I accessorized with necklaces, since there is usually a little person ready to tug on anything in sight.  But now that little person is growing up, which is just crazy.  Zeno turns three at the end of this month and I'm loving this age.
Don't get me wrong, the emotions are big and intense and the "bad " often outweighs the "good" behaviour, but this is my absolute favorite age! I wore a glass spiral pendant necklace under my new Federica Moretti scarf and had no one tugging on it!  Just a cute little man tell me "mamma you necklace is so bu-a-fu (beautiful), can I hold it…pwease, I be careful".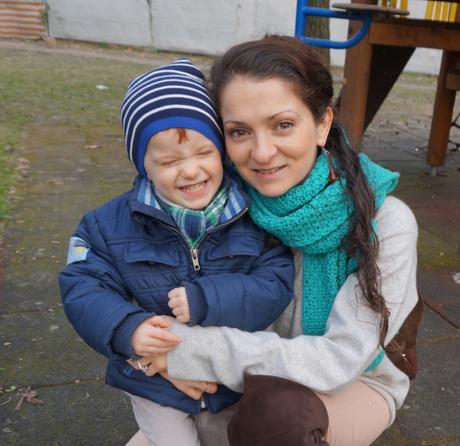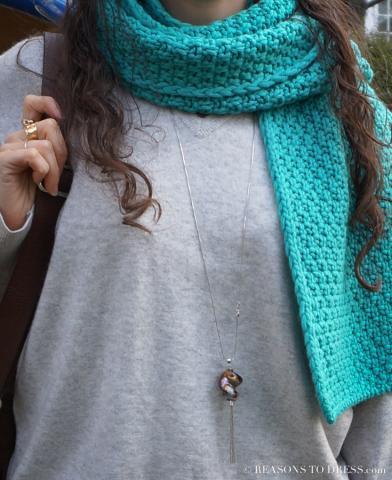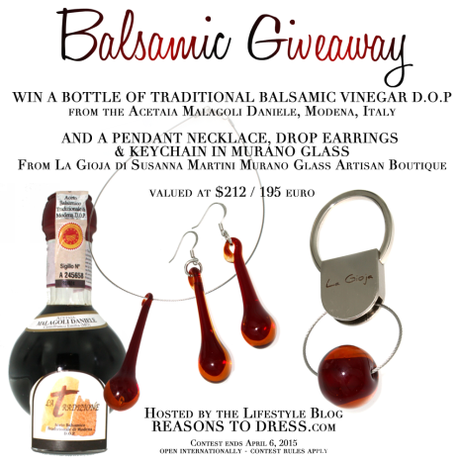 This set is valued at 195 Euro ($212) and this giveaway is open internationally, until April 6, 2015.
a Rafflecopter giveaway
            Now onto YOUR style…
#REASONSTODRESS Real Mom Street Style Linkup
  Thank you to everyone who linked up last week! If you would like to co-host the #reasonstodress linkup I would love to have you, please feel free to email me at [email protected] !  
Fab Five

The Modern Day Mom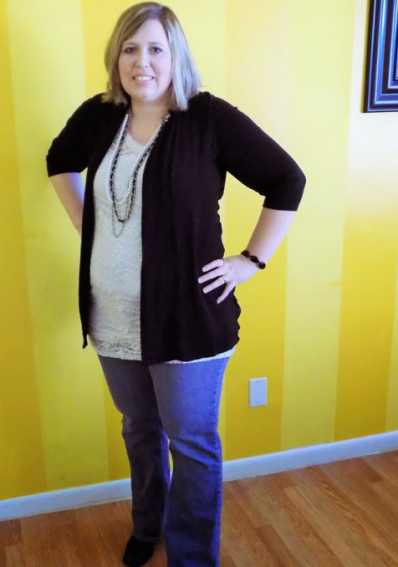 Red Tag Chic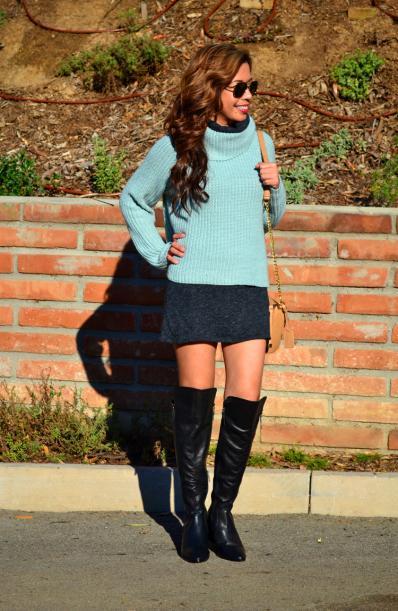 Chioma's Evolution of Style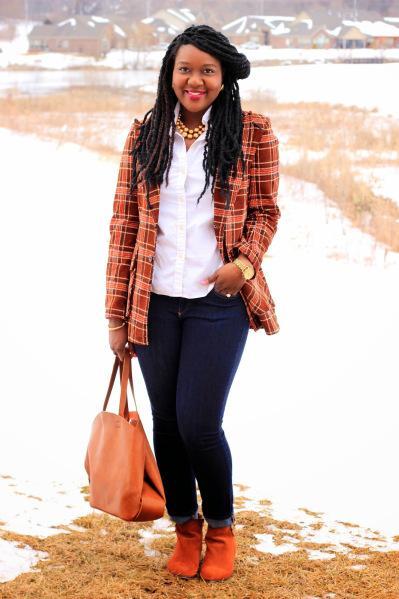 Fashion Should Be Fun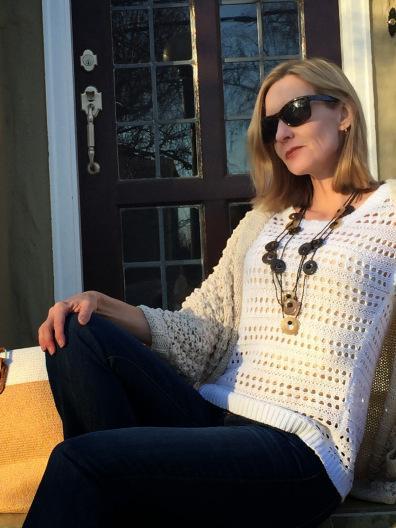 Le Stylo Rouge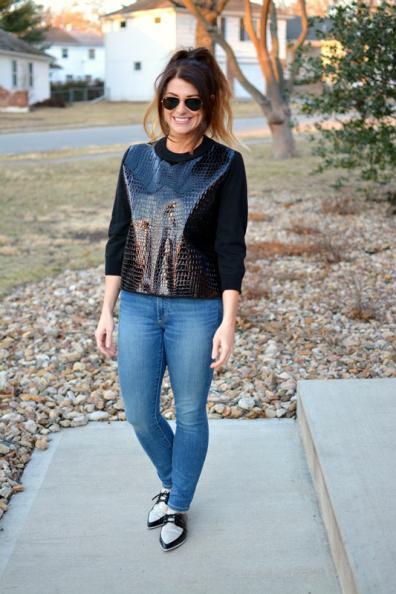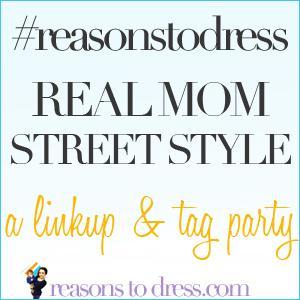 <span class="mceItemHidden" data-mce-bogus="1″><span class="mceItemHidden" data-mce-bogus="1″><a href="http://reasonstodress.com" target="reasonstodress"><<span class="hiddenSpellError" pre="" data-mce-bogus="1″>img</span> style="border: none;" <span class="hiddenSpellError" pre="" data-mce-bogus="1″>src</span>="http://i2.wp.com/reasonstodress.com/wp-content/uploads/2014/09/Reasonstodress-linkup-banner.jpg" border="0″ alt="reasonstodress"/></a></span></span>  

An InLinkz Link-up
Feel free to follow Reasons to Dress on Bloglovin' so you never miss a post!
You'll get one email a day with all the new posts from all of the blogs you follow.