Hey everyone! Today's makeup look is from a long time ago; 3 hair colors ago, to be exact! Haha

This look was a simple spring look using three different colors. They are analogous, warm colors, which makes the makeup look colorful, yet effortless.
It's really easy to recreate this look, and it's perfect now that it's finally Spring! The flowers are blooming again, and everything's getting colorful again, so why not assimilate?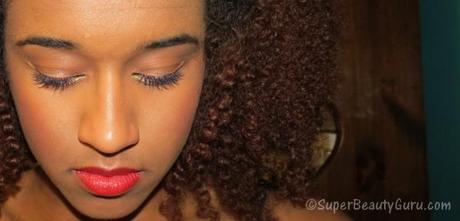 Here are all the Steps and Products I used:
If you liked this post, you'll love my makeup videos on my YouTube channel!
Check out my Fashion and Beauty YouTube Channel, and don't forget to Subscribe!
Steps
1) Apply your foundation, making your face look as natural as possible, but also give it a fresh, dewy finish. I looks great with the colors, and the way I did mine makes my face look like it's glowing! (See pictures below for evidence of that).
2) Use an orange eyeliner to line your upper lash line. You want to wing it out just a bit. If you don't have an orange eyeliner, you could do what I did and use a white eyes hadow base/eyeliner to create the shape, then press an orange eye shadow on top of it to get the color.
3) Repeat the same thing on the bottom lash line, but use yellow instead of orange. Wing this out as well, making it match up with the orange.
4) Use your favorite mascara on your upper and lower lashes. I used a blue one, but you can only hardly tell it's blue.
5) Apply your brightest red lipstick, and you're done! This look is great if you want to colorblock your makeup without looking crazy. The fact that I used analogous colors to create this look makes it flow better, and be a bit less outrageous.
Subscribe by email if you like my style
Enter your email address:
Subscribe with: Google Reader (shutting down soon) | Feed Reader | Bloglovin'
Makeup Gallery
I hope you all liked this simple, color blocking makeup look. Makeup using analogous colors is a great way to incorporate color onto your face, especially in the spring time!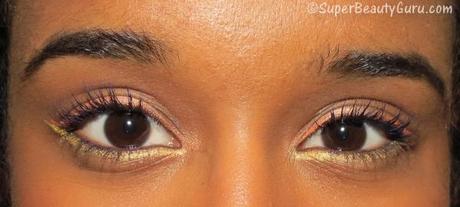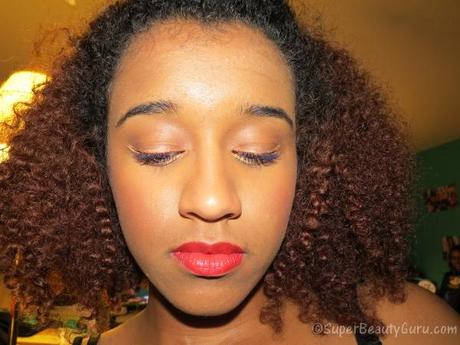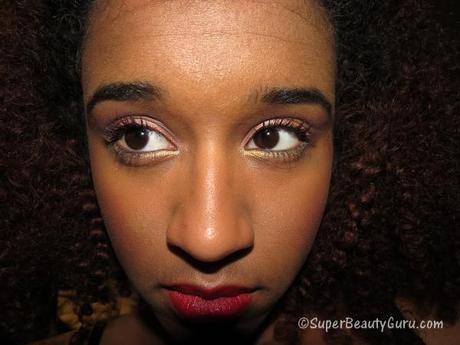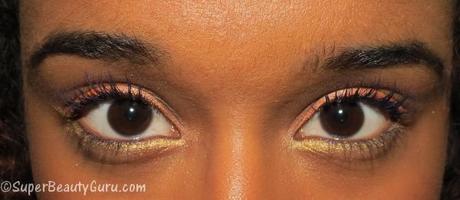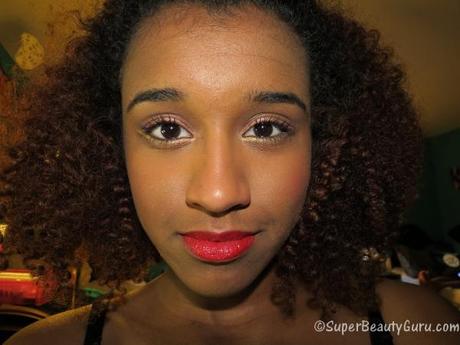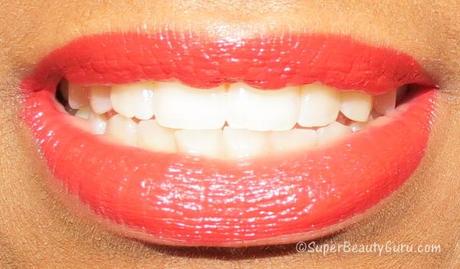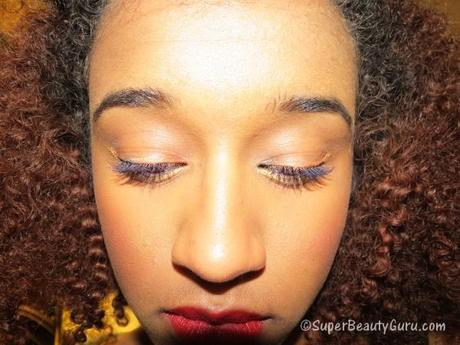 Related Posts:
-How to paint roses on your nails
-Gold Glittery Nail Tutorial
-How to get rid of semi permanent hair dye
Thanks for stopping by! Please subscribe to my blog if you like it! xoxo Amber C Johnson from Super Beauty Guru <3
Spring Makeup Using Analogous Colors and Double Winged Liner
Posted by
admin
at March 26, 2013
«
How to Get Rid of Semi Permanent Hair Dye
Easter Nail Tutorial – Eggs and the Easter Bunny »