Flappy bird. Enough said.
I'm sure you've all heard about the little flapping devil, since it's been the number one app for a while, which is why I decided to paint it on my nails. This is a video I made a couple of weeks ago when the game was getting big, and a lot happens in that amount of time because since then, the game has been taken off of the app store and driven lots of people crazy because of it.
Regardless, here is my design, and an accompanying video of how I created it!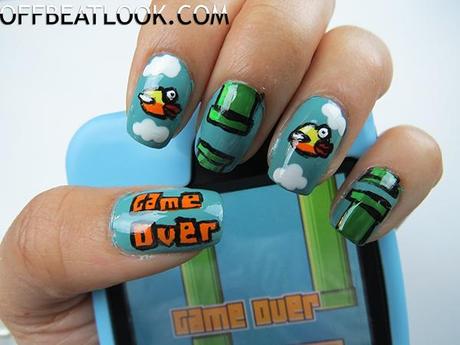 Here are some more photos of my nails. Enjoy!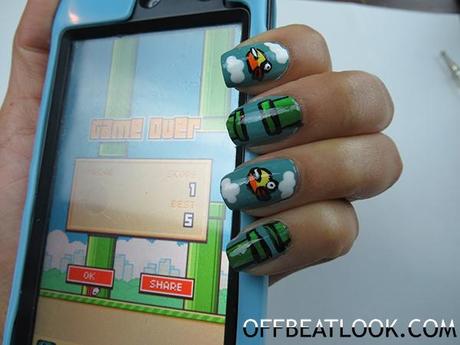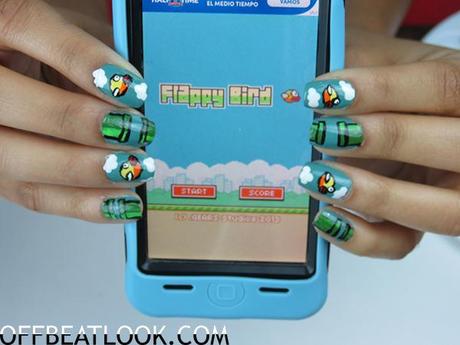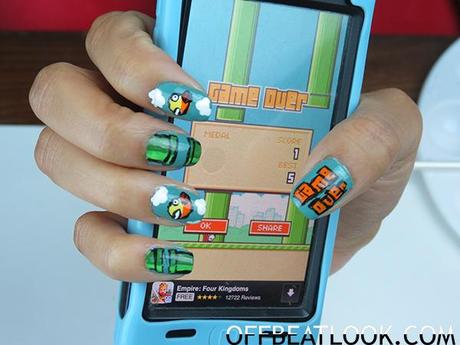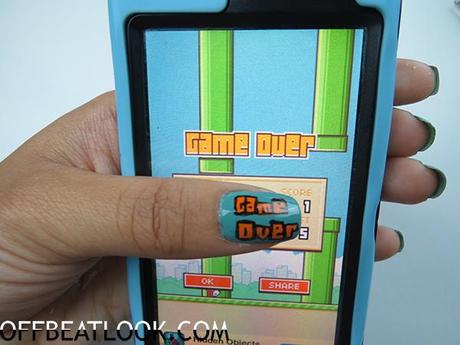 Thanks for watching/reading this post! If you found it helpful, please subscribe to my YouTube channel, and my blog to stay updated with all the helpful posts I'll be making in the future. If you want to subscribe to my blog via Bloglovin' which is the best way to subscribe, the link is in the side bar. You can also subscribe to my monthly newsletter that I write and send out on the last day of each month with a quick summary of all of the important things I talked about during the month. The signup form for this is also in the side bar.
Tagged with: cute nail design • cute polish • cutepolish • design • easy flappy bird nails • easy nail design • flappy bird • flappy bird nail design • Flappy Bird nail tutorial • flappy bird nails • nail tutorials • nails