I don't know about you, but I am elated that Friday is FINALLY here. It has been a rough and exhausting week. Today was the first time in awhile that I have felt inspired enough to do something fun and a little bright. While this look is fun and has pops of color, I think it is still very wearable.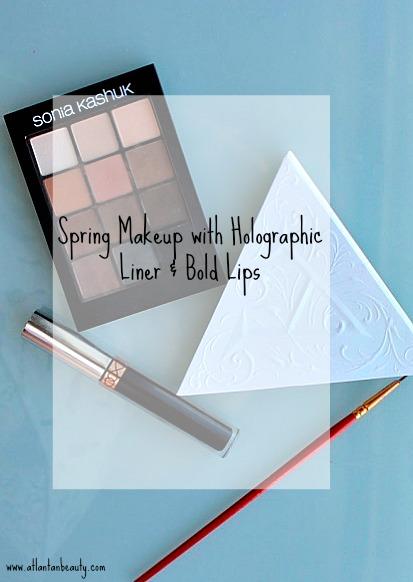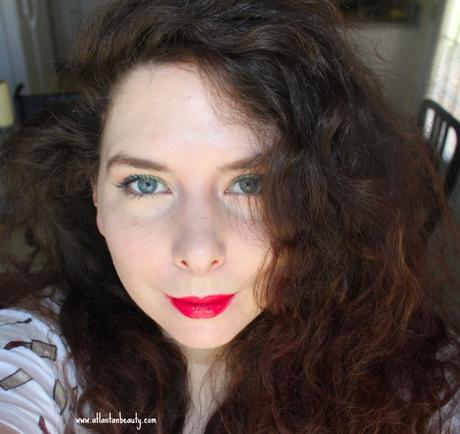 Steps and Products Used:
For starters, I applied a couple of drops of Physicians Formula Bright Boost Oil Elixir all over my face so it would sink in as I worked on my eyes.
For eyeshadow primer, I just used a little bit of Tarte's Shape Tape Concealer in Fair.
To set the primer I used a light shade from Sonia Kashuk's Eye On Neutral Eyeshadow Palette. I also used a medium toned brown from the palette to lightly define my crease.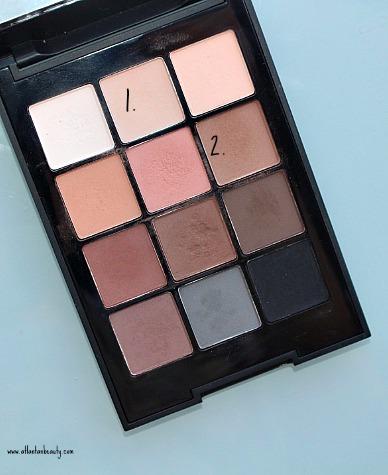 To create a wing and line my upper lash line, I used Anastasia Beverly Hills Liquid Lipstick in Midnight. To create the holographic effect, I used the powders in Kat Von D's Alchemist Palette. I picked up the product on an angled liner brush and spritzed with a teensy bit of M.A.C's Fix Plus. I started with the green shade in the inner portion, blue in the middle, and purple on the end.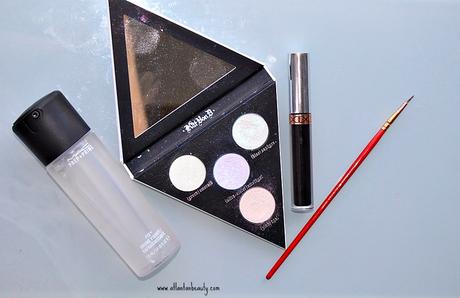 To finish off the eyes, I used Essence's Make Me Brow and two coats of their new False Lashes Extreme Volume and Curl Mascara.
To even out my skin and cover up my dark circles, I used Wet n Wild's Photo Focus Foundation and Tarte's Shape Tape Concealer. To set the foundation, I used Coty's Air Spun Translucent Powder.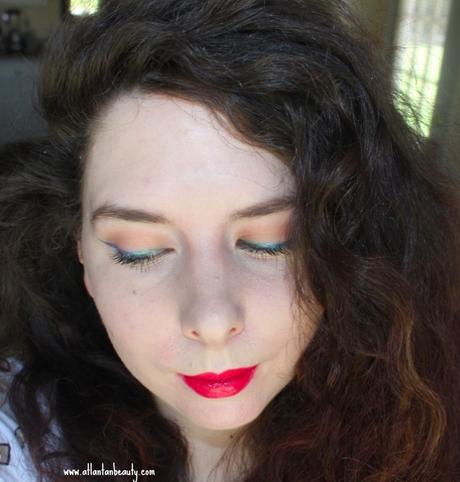 I didn't use any blush or bronzer for this look. I just applied a little bit of the pink highlighter from the Alchemist Palette.
Last but not least is the lipstick. For a bright pop, I used the shade Fixation by GloMinerals.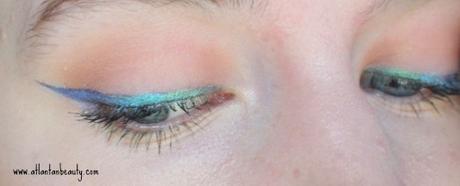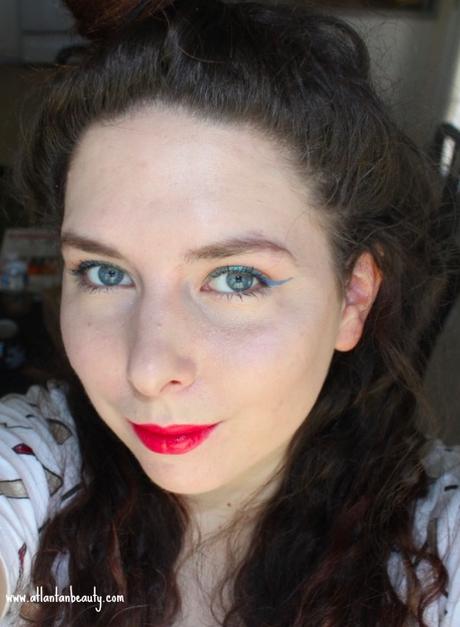 This look is pretty easy to do, but it is a little bit time consuming. I ended up messing up one of my wings because of it. Oh well. There is beauty in imperfection, am I right?
I hope ya'll have  a fabulous weekend and I will see you soon!