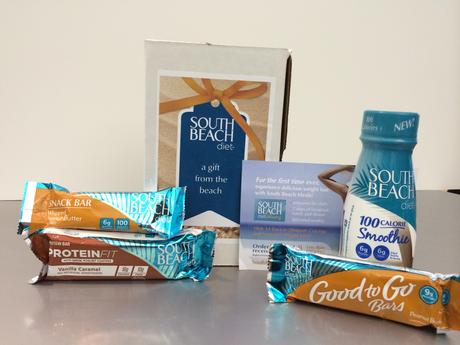 I know a lot of people who always are looking for easy ways to eat healthy and lose weight in the New Year (myself included!). I'm an advocate of any program that helps people feel good and not feel deprived. I'm excited to share an announcement for South Beach Diet's new starter program and also discounts on their new Direct Frozen entree items.
Here's a little more information about this program:
The products are designed based on the healthy eating principles of lean protein, fiber, whole grains, vegetables, fruits and the right kinds of fats. South Beach Diet products provide a convenient way to make Strategic Snacking™ a part of the day. Simply put, this means eating well-timed snacks that will keep you energized and satisfied when you're on the run. Each of our delicious bars has been developed to help you enjoy a healthy lifestyle.
They also just created the South Beach Direct Frozen entrees which you can order from your home and get them delivered to your home or workplace, how easy is that?
Please like their FACEBOOK PAGE to enter to win!
Maybe this will be the right plan for you to help you eat better and lose a few pounds!