Hey there sweet readers! Can you believe it is March 2nd already?? Crazy!
I am so excited to announce that I am starting a weekly feature on my blog! I am kicking it off this Sunday, and will continue every Sunday until the end of time. (Or until all of you grow bored with me.)
So what's the feature all about? Drumroll please....
Ladies and Gentleman I am pleased to present you with "The Etsy Pick Of The Week"!!
**THUNDEROUS APPLAUSE!!!!**
So this is how it is going to work. Each week, I am going to introduce you guys to a different seller from Etsy, share their bio with you, talk about their products, and ask them a few questions Katy Couric style. And because March is the first month of me doing this, I wanted to start with a bang. Therefore, the whole month of March is going to be dedicated to my beautiful city of Baltimore. I have found four Baltimore based Etsy sellers with gorgeous stores to share with you guys! Are you excited?! I know I am!!

Also! This is bananas to me. Yesterday I saw this picture with the headline "Katy Perry channels Amy Winehouse!"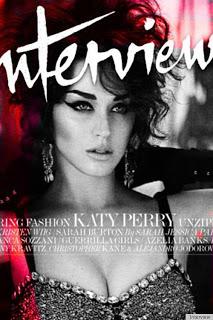 Huh? I couldn't even think about the headline though because I was concentrating too hard on trying to figure out where Katy Perry was. This lady looks nothing like her! I am not sure if credit is due to a super talented hair and makeup team or a Photoshopper who spent hours changing her appearance. But why? She looks great in the picture, just not recognizeable. I feel like the nose is all wrong. Something is way off!
What do you think? Hair and makeup or photoshop?
Enjoy your Friday friends! I will see you on Sunday!!