I have no idea what has gotten into me this year, but I am not opposed to Valentine's Day. I volunteered to do a Valentine's Day look collaboration on Instagram with fellow Atlantan, Alejandra (@dramaticdisaster). She is very talented, so be sure to follow her.  Normally I am the Ebeneezer Scrooge of this holiday.  But this year, I am kinda sorta feeling the love.  Granted I still have the urge to hurl when I see a really sappy, lovey dovey card.  But my past adversity to the day of love isn't the point here.  I've seen a lot of bold V-Day looks on Instagram, but I just wasn't feeling it.  I wanted to take a sweet and soft approach, something I would wear on a date.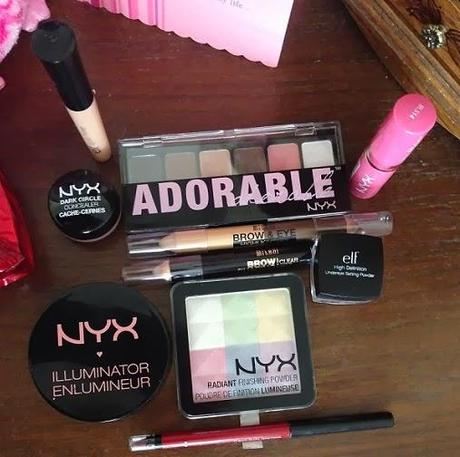 What I Used:
e.l.f. essential eyelid primer
NYX Jumbo Eye Pencil in Milk
NYX Adorable Palette
Sephora Contour Eye Liner in Black Lace
NYX Curvaceous Mascara
NYX Dark Circle Concealer
e.l.f. High Definition Undereye Setting Powder
Milani Brow and Eye Highlighters in Vanilla/Natural Taupe
Milani Brow Shaping Pencil
Almay Wake Up Makeup Foundation
NYX Lip Primer
Sephora Retractable Eyeliner in Sangria
NYX Butter Lipstick in Taffy
Maybelline Master Glaze in Pink Fever
NYX Radiant Finishing Powder



1.) As always, I start by letting my primer set.
2.) I fill in my brows using Milani's Brow and Eye Highlighter and make sure they stay in place with the Brow Shaping wax pencil. I also applied the Dark Circle Concealer under my eyes and set it with e.l.f.'s Undereye Setting Powder.
3.) I blend NYX's milk all over the lid and carry it up to my brow bone.
4.) Using the Adorable Palette, I take the pink shade (5th from the left) and blend it on the lid and into the crease. I take the second shade and apply it to the outer half of the lid.  I use the same shade to line my lower lash line.
5.) I take the white shade and apply it above the crease.
6.) I used Black Lace to line my upper lash line and I used the first shade from the Adorable palette on top of it.
7.) I wanted fuller, flirty lashes so I used 3 coats of mascara.
8.) I applied my foundation and set it with NYX's Radiant Finishing Powder
9.) For flushed, glowing cheeks I used Pink Fever and topped it with the Illuminator.
10.) I primed my lips and lined/filled them in with Sangria.  To create a custom shade perfect for Valentine's Day, I used a lip brush to apply Taffy.
And voila! A soft, sweet look for Valentine's Day. 
Do prefer to keep it sweet and romantic, or do you like a bold look for Valentine's Day? Comment below!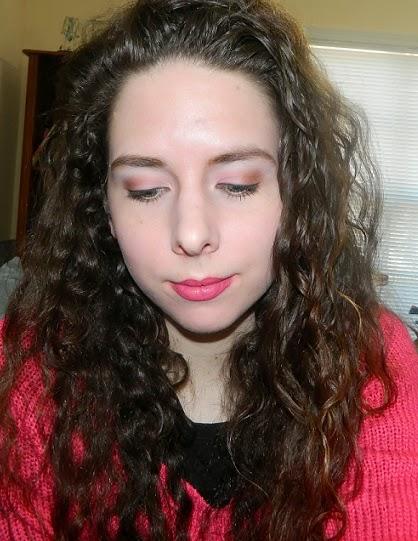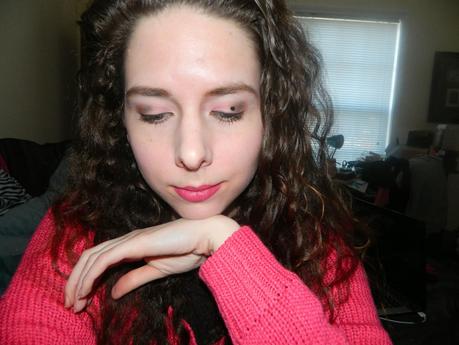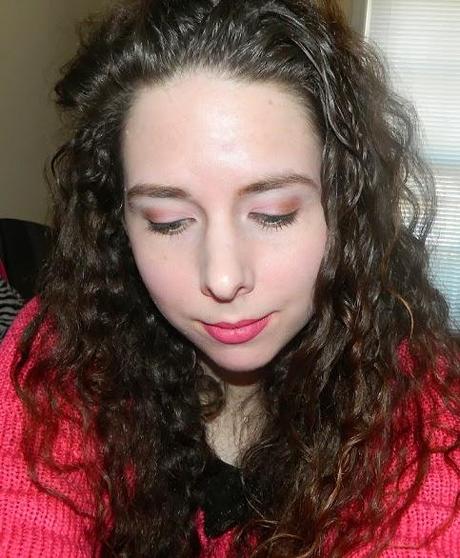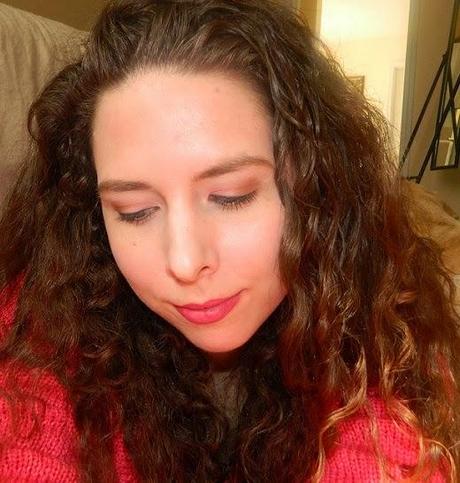 Happy Valentine's Day everyone! <3