We have officially been in the house almost 3 weeks and it is starting to feel like home. After about 4 days we were completely moved in, rooms painted, things put away and we were starting to hang art (I know we are crazy, but I am really organized and things were pretty easy to get in the house and put away).
This was the perfect house for us. From the moment we walked in, we know it was supposed to be our house. And the funny thing about it is that it wasn't even on the market when we saw it. It was a friend of a friends and the previous owners had tried to sell it for almost a year in 2011/2012 and they decided to take it off the market. Our friend mentioned it to us and we had our realtor get in contact with their realtor and set up a showing.
The day we saw it (mid February) was a really cold day, lots of snow on the ground and we still knew that we wanted this house. It was a great layout, in a convenient location for both Scott and I, & on a really nice amount of land.
We put our offer in, negotiated a bit and then went through mortgage hel$. Worst experience ever. Scott and I had both owned before and it was never this bad. Lost documents, discovering identity theft, sending in documents 3 different times, having more information request days before closing and having our closing moved from a Monday, to a Wednesday to a Friday. But now we have keys in hand, are mostly settled, have a few rooms to go furniture shopping for, & our first party is on the calendar for July. It feels so good. My stress level has returned to a manageable level and I feel settled for the first time in years.
I won't share every little detail about the house but here a few of my favorite features:
Kitchen, lots of counter space and updated appliances!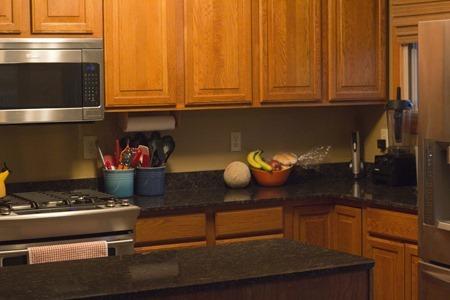 Living room fireplace, I can't wait to decorate it for the holidays!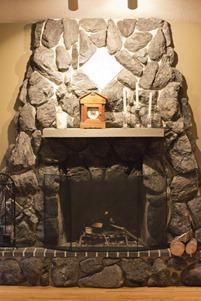 The pool it has been too cold/rainy to use yet, the dogs have been it in though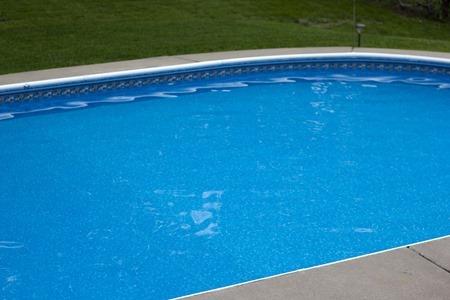 We are on about 2 acres, it goes way back and we have a decent front yard too. Less than 2 miles to Target, grocery stores, shopping etc but a very country feel.