I know there is a lot of us who are in an office for our 7-5 lives, sitting at a desk and eating multiple meals and snacks there. I have a designated snack drawer at work, filed with bars, tea, nuts, the occasional sweet or salty treat.
Here are a few of the favorites in my drawer (Thanks to Taste of Nature, Skinny Girl, Tulsi, Ratio and Organic Matcha for filling part of my drawer with samples!)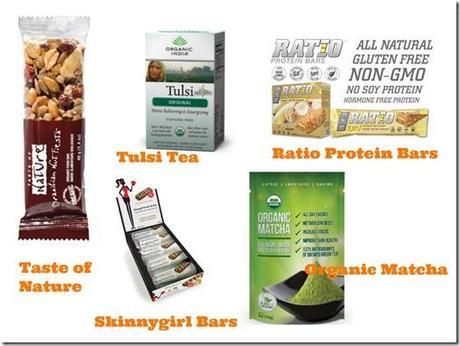 I also keep things like yogurt, vegetables, fruit and sparkling water in our small fridge at work too. If I have healthy options available to me I will eat them and ignore the huge candy bowl outside of my office!