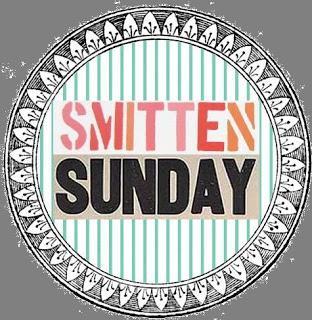 Whatcha doooiinn??
Hopefully enjoying your Sunday by doing something awesome! 
Now who's ready for Smitten Sunday!?
Want:
Marc Jacobs Honey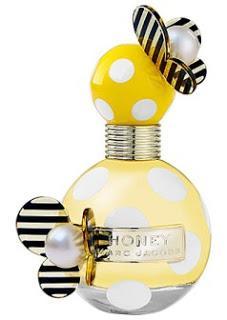 Marc Jacobs Honey is available in the following sizes/prices:
1oz $52.00  1.7oz $72.00  3.4oz $92.00
This is Mr. Jacob's newest perfume offering. From what I understand, it's only available for purchase at Marc Jacobs stores and Sephora. Of course the first thing that caught my eye was the adorable bottle. The tiny bees with their pearl bodies just kill me. Sephora describes the fragrance as being a "sunny, delicious floral." After reading the list of notes I would have to agree with the description without even smelling it. Here is the note list:
Pear, Juicy Mandarin, Orange Blossom, Peach Nectar, Apricot, Honeysuckle, Honey, Golden Vanilla and Smooth Woods
Also! Did you hear about the soon to launch Marc Jacobs cosmetics collection?! Google it when you have a chance. The collection is stunning. And again, it will only be sold at Marc Jacobs stores and Sephora. 
Need:
DHC Velvet Skin Coat

Available in 0.52oz for $22.50
I love a good skin primer, and to be honest with you I have tested out an embarrassing amount of them without a lot of success. Something is always off, and....well....I need perfection. DHC's Velvet Skin Coat is the perfect primer for me. I emphasized "for me" because everyone has different skin care concerns and needs. Your idea of the perfect primer could be way different than mine. My foundation and concealer applies so smoothly when I use this. My fine lines and pores get blurred and buffed over. Best of all is the normal looking matte finish it gives. Not makeupy looking at all. Just like perfect, magazine photo skin perfect. And it lasts for a while too. If I put this on in the morning it keeps me looking fresh to death until late afternoon. NO JOKE. So if I already own and use this why is it in the "need" and not the "have" category? Well because I don't actually own it it. I have been living off of samples. That's right! 
Behold, my sample packet: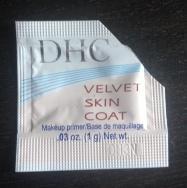 Every time I get one of their catalogs, which is pretty frequently, I get more samples of this. Each catalog contains samples of their bestsellers and this is one of them. So once I work my way through the thirty or so sample packets I have I will purchase the full size of it. 
If you aren't already signed up to receive a catalog from DHC you should really take advantage of it and do so. They really have some great products! 
Here is what Velvet Skin Coat looks like as a blob on my hand: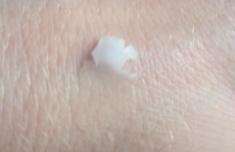 There is no point in showing you what it looks like rubbed in since it just looks like perfect skin. You can kinda see at the bottom of the blob how it buffed out the skin on my hand. 
Have:
Essie Sunday Funday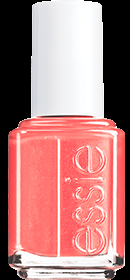 Essie Sunday Funday, $8.00
I am loving this new Essie Color from their Summer 2013 collection. Also, as a fun coincidence for Smitten Sunday the name of the color is
Sunday Funday
! Essie describes the hue as a "tangerine coral crush shimmer." I love Essie polishes and own a large amount of them. The formula/brush combination is one of the best on the market and the colors are all gorgeous and unique. 
Here is a picture of my bottle and my slap dashy manicure.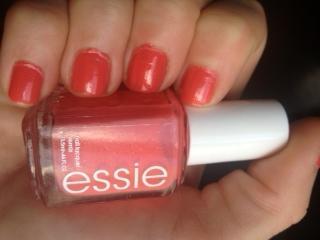 There you have it. You can get back to watching your Mad Men marathon on Netflix, your six hour nap or gardening. Whatever it is you do on Sunday. 
What are you smitten with sweets?? 
xo-Kit