For years, I resisted the allure of SK-II, even back in 2005 when I was in a PR agency doing PR for SK-II. But now.. now I haz given in and gone over to the Crystal Clear side.
SK-II Stempower Essence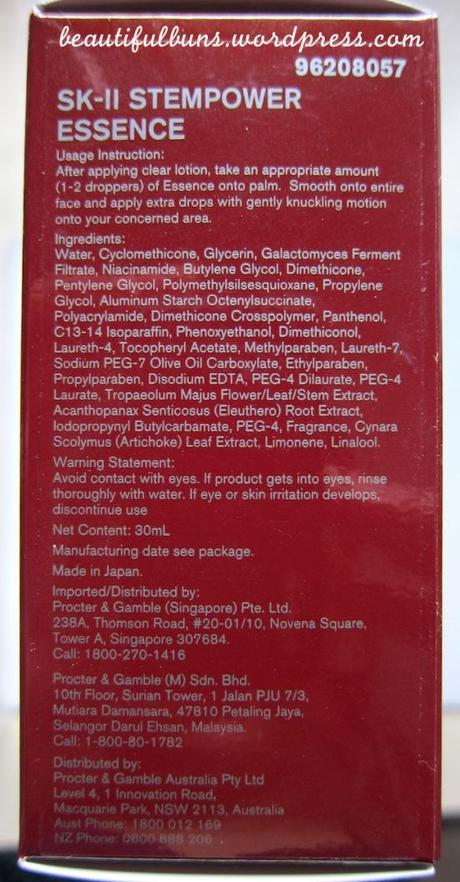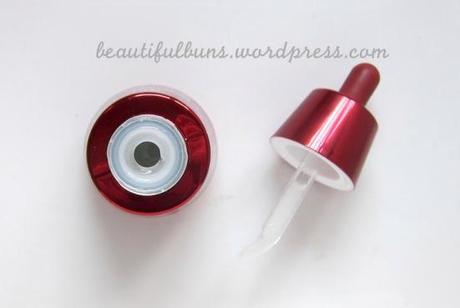 A top-down view of the bottle's opening and the dropper cap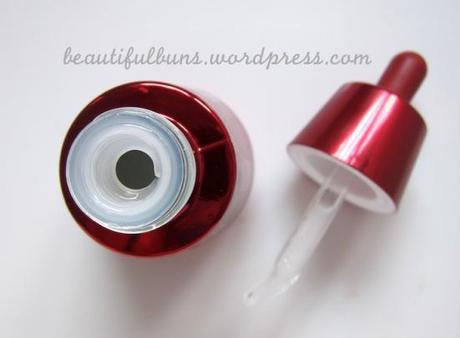 Check out how small the opening is, and there's even a tiny cutout ledge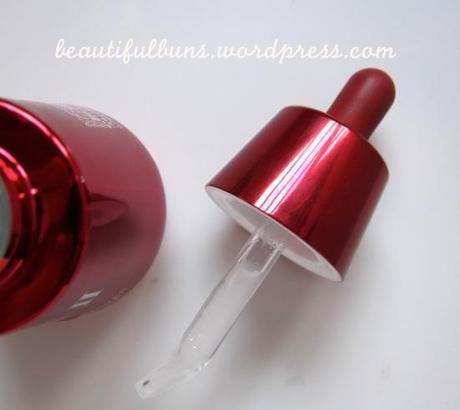 The dropper delivery system for ultimate hygiene
An almost-clear slightly-milky liquid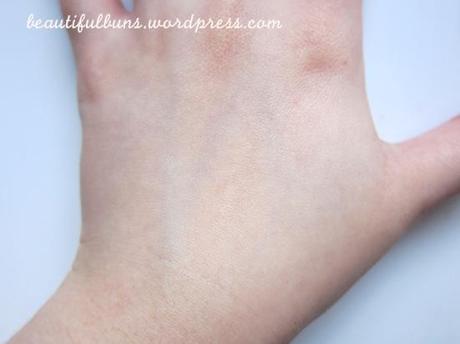 And it's absorbed just.like.that.
I say…
Seriously, they were not kidding when they called it a miracle.
First and foremost, it comes in a bottle with a dropper delivery system for more hygienic dispensing.
Half of a dropper is enough for my beeeg face with some leftover for my neck.
It has a somewhat fragrant scent but it's pretty mild. Thankfully, there's none of the pitera scent stench that's in the Facial Treatment Essence.
It's a slightly milky liquid that's not too viscous.
It is really quickly absorbed and leaves no sticky nor greasy film.
Here comes the best part: when combined with the Stempower Cream, my skin feels markedly smoother the next morning. I kid you not. I've put this to the test many times by swopping my skincare brands around. Everytime I use this, I can feel a huge difference in my skin's texture when I wake up.
There's not much to say except get this get this and get this! In fact, I am already stocking up on this

 If you had the money and had to pick, I'd suggest you get this over
Cellumination Essence
simply cos I'm nearing my birthday and having an anti-ageing crisis lol. In fact, it might even be better than the
Sulwhasoo Innerise Serum
(see, I'm not that biased after all). Here's to youthful skin with more bounce and firmness hohoho.
0.000000
0.000000