I am going to start this post by saying that no matter how you feel about Kylie Jenner, you need to try the polishes she has created with Sinful Colors. I have tried shades from Sinful Colors in the past and hated them. But these are really good for the most part.  I picked up four colors from the Denim & Bling collection.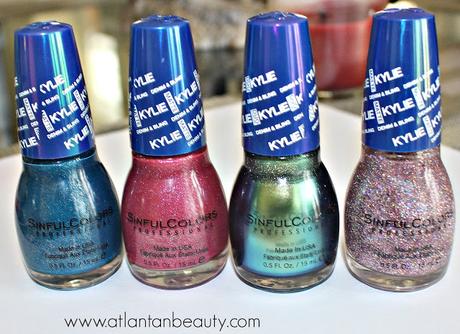 Kargo, Krop Top, Kameleon, Kosmic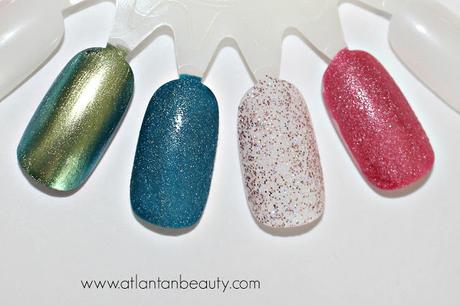 Kameleon, Kargo, Kosmic, Krop Top
My favorite shade of the bunch is by far Kameleon. In fact, it might be one of my favorites in my entire polish collection. It is an intense teal and gold duochrome with a mirrored finish. To reach full opacity, you will need three coats. It can also be a little bit streaky, but the color and finish is so pretty that I barely even notice it. I can also be very impatient with polish application, so I am sure if you have a steady hand, it won't even be noticeable.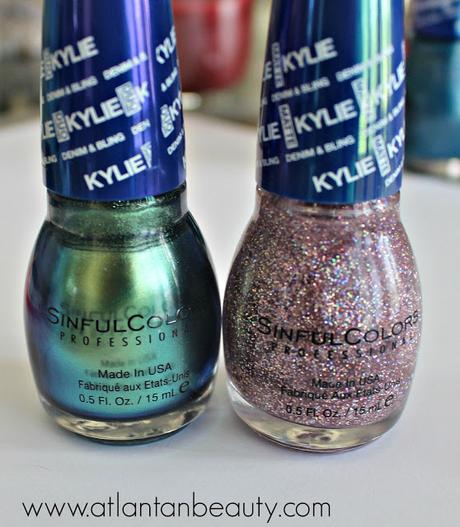 Kameleon and Kosmic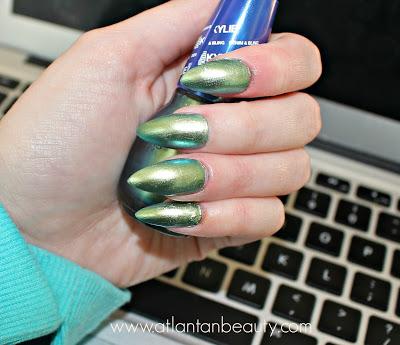 Kameleon with flash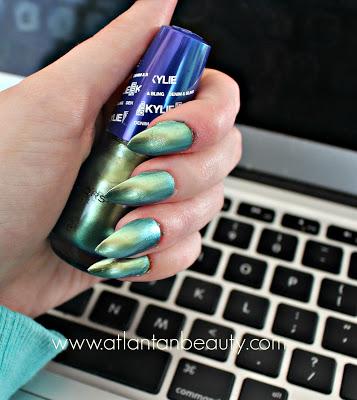 Kameleon without flash
Kosmic is described as a holographic pink glitter. I feel like this description is misleading because you expect it to be an opaque nail polish with a lot of color. That is not the case. This is more of a topper to add some extra sparkle and shine. In my swatch, I applied three coats. It is very pretty, I just think the description on Sinful Colors' site can make you think it is something that it isn't.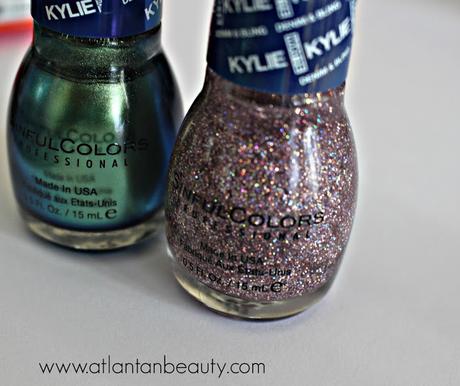 Kameleon and Kosmic
Krop Top (raspberry) and Kargo (navy) feel matte, but look metallic. Both are opaque in one coat and they are gorgeous colors. If you don't like the feel of matte or glitter polishes, you will have to add a couple of coats of top coat to it. They perform very well and are easy to apply.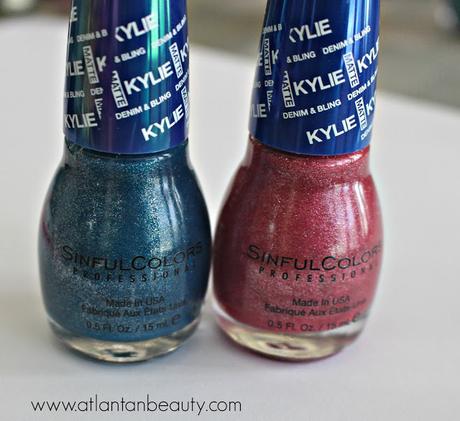 Kargo and Krop Top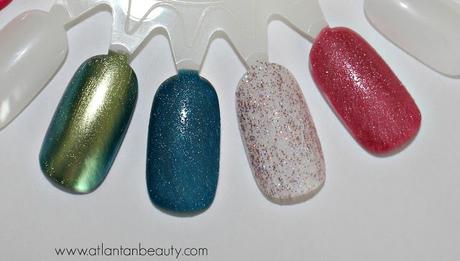 Kameleon, Kargo, Kosmic, Krop Top
I love the packaging on these polishes. The cap has a cool duochrome effect and switches from blue to purple to green.
I have only seen this collection at Walgreens, so it might be exclusive to them. I like all of them, but you need to get Kameleon. Right now. The Kylie Jenner shades are more expensive (of course) than other Sinful Colors polishes, but they are still cheap. I think they are $2.99.