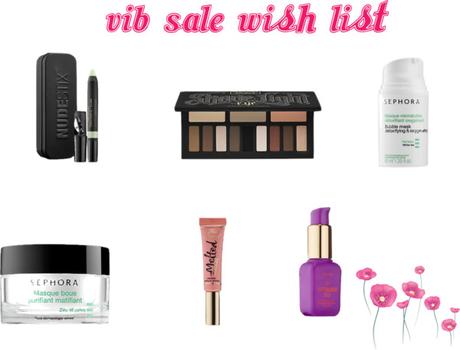 Sephora VIB Sale Wish List by kristen-noel-williford featuring Nudestix office accessories
When you are a beauty fanatic, few things are better than receiving a coupon in the mail from Sephora.  Yesterday, there was a 15% off coupon waiting for me in the mail box. I nearly squealed (yes, squealed) with excitement.  And I may or may not have broke into my happy dance. Until I realized that it cannot be used until Sunday. But that gives me time to compile a wish list.  Some pretty awesome things have been released recently, so it was hard to narrow it down.
1.) Matte+Blemish Pencil by Nudestix
My skin is pretty oily.  Combine that with the hot and humid summers of Georgia, and you have a nasty situation.  This sounds like a nifty way to keep oil and blemishes at bay.  Plus it would easily slip into my purse or gym bag.
2.) Kat Von D Shade+Light Eye Contour Palette
Anything with the word "contour" is all the rage right now.  Plus I love eyeshadow...a lot.  Plus Kat Von D's palettes are usually nice.  Let us hope this one is more of the same.
3.) Sephora Collection Bubble Mask Detoxifying Oxygenating $19
These kind of masks are just a party in a tube.  Sadly, a lot of them are pretty darn expensive. I'm looking at you Bliss and Peter Thomas Roth.  If this one is any good, it would save you a lot of money.  It is half the price of more pricey versions.
4.) Sephora Collection Mud Mask Purifying Mattifying $19
Here is another new mask from Sephora.  Who doesn't love a good mud mask to draw gunk out of your skin?
5.) Too Faced Melted Metal $21
I really, really want to try these.  The sad part is that I have no idea why I want to try them so badly.  And I can't figure out which shade I like best. Help.
6.) Tarte Tarteguard 30 Sunscreen Lotion
I'm in the market for a good sunscreen. And this stuff sounds perfect. It is supposed to be lightweight, non-sticky, and nourishing.  I also like that there is the option to purchase a smaller bottle to try.
What is on your wish list?