I have had this lipstick for a few weeks and bought because I loved the color.  Plus it is one of their new lipsticks.  And I am not a huge fan.  Sephora's line of products have always let me down.  This is an okay product, but it is certainly nothing special.
Color
So Cute is described as a sheer ballet pink, which is spot on.  In other words, it is a pale pink.  I absolutely love the color and find it flattering on my fair skin.  A lot of times, colors that are classified as a pale pink are not very flattering on me and looks like a throw back to the 50s.  Nothing wrong with that if you can pull it off.  It is very similar to another color I love by Lancome called Love It!  Love It is just darker, and as much as I like So Cute, I like Love It a little more.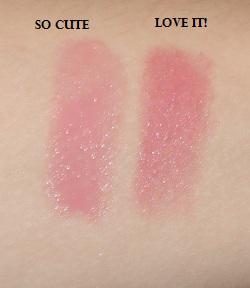 Texture, Finish and Staying Power
This lipstick has a creamy and smooth texture.  It initially felt great
on my lips, and actually felt a little moisturizing.  After a 4-5 hours, I noticed that my lips did feel just a little dry, but nothing bad.  The texture is a little glossy, which is not something I am fan of.  As with most lippies that have a glossy finish, the staying power is pretty much crap.  I would say the staying power is around 3-4 hours and I like my lipsticks to last at least 5 hours.
Packaging
I really like the packaging.  It is very simple and made of a black, sturdy plastic.  "Sephora" is written along the bottom.  The bottom of the tube shows the actual shade (not the name) of the lipstick.  Another aspect that I like is that they put the name of the shade and the lipstick on the inside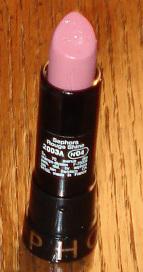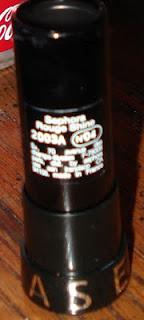 Cap taken off.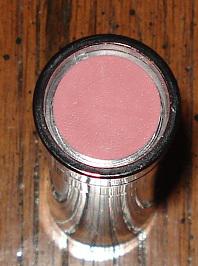 Bottom of the tube.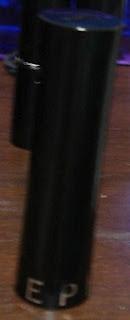 Price and Overall Impression
The price is $12, which is $10 less than my similar favorite, Love It.  However, I find the quality of Love It to be better and it does not have a glossy finish. I would give this a  3.5/5 because of the poor staying power, slightly drying effect and the fact that I a not a fan of glossy lipsticks.
Have you ever tried any of Sephora's lipsticks? What did you think?