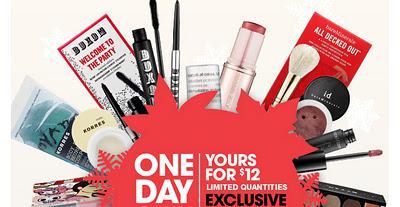 Click on image for more info


Just a quick FYI to all you makeup addicts out there - Sephora is having a Black Friday sale tomorrow, for one day only! Lots of gorgeous looking items on sale for just $12 each! Apparently it's two per customer, and supplies are limited, so make sure to drop by as early in the day as possible.
Not sure which locations this applies to, so if you might want to call and double check if it's out of your way.
See you there! ;)
xo M.