Another dessert for Secret Recipe Club, there is something about going through all the recipes on a blog and seeing post after post of beautiful sweet treats. I had seen quite a few cookie dough dips on Pinterest and all of them had cream cheese in them. Meaning no go for me since I am allergic, but when I came across the Peanut Butter Cookie Dough Dip on Dinners, Dishes and Desserts I knew right away that this was the dish to make.
Erin blogs a lot of delicious recipes from things like Lemon Garlic Shrimp to a Watermelon Fizz. I think she loves cooking as much as I do!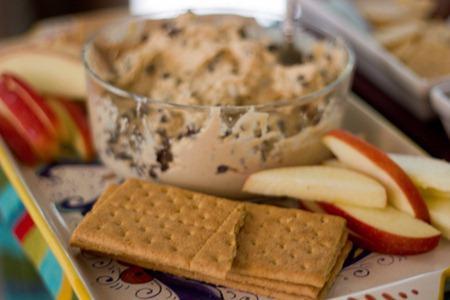 This went over well on our Memorial Day BBQ. I didn't tell everyone there was tofu in it just so they would at least try it. That worked, it was more than half gone before anyone even noticed. Silken tofu is great in dips, especially for those who are vegan or have allergies.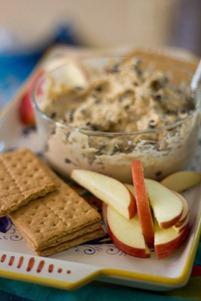 Peanut Butter Cookie Dough Dip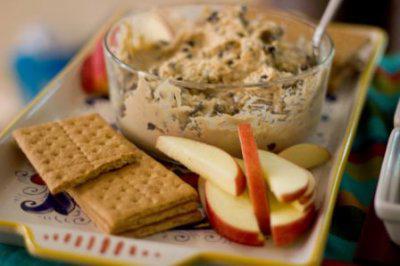 Prep Time: 10 Minutes
6025724
Ingredients (Serves 6-8)
14-16 oz. silken tofu, pressed and drained (1 container)
1/2 cup oats
4 tbsp peanut butter
2 tbsp sugar
1 tsp vanilla
1/4 tsp salt
4 tbsp mini chocolate chips
Fruit and Graham Crackers to Serve With
Instructions
Add everything but the chocolate chips to a food processor and process until smooth, stopping to stir if needed.
Pour into a bowl and cover. Refrigerate until ready to serve.
Stir in chocolate chips when ready to serve.
Graham crackers, apples, or just a spoon are great with this dip.
Powered by
Recipage